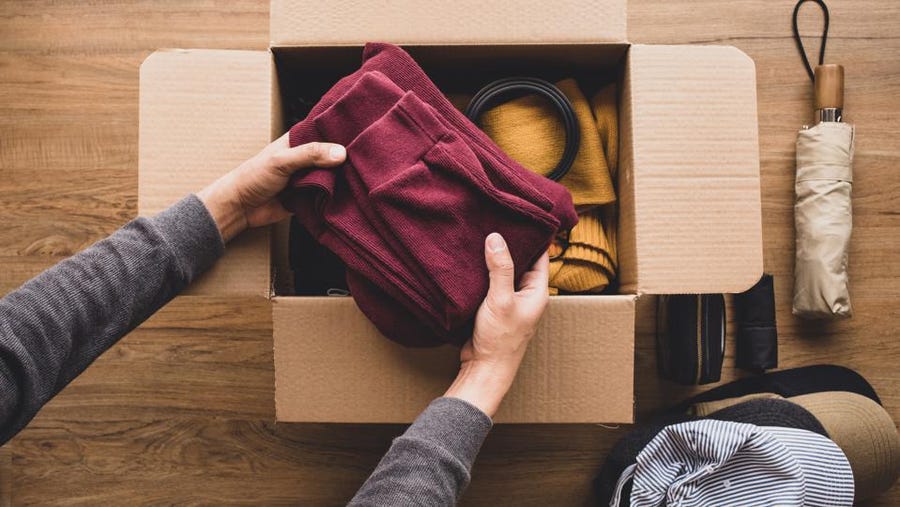 When moving from one property or home to another, packing is one of the most challenging tasks. This is often the case when packing for a long-distance move. Ensuring that all your valuables are safely packed takes time and effort. It's more than just tossing items into boxes and shoving them into the mover's vehicle. You need to ascertain that everything is in the right spot and that all your luggage gets to the new destination in one piece.
And just when you've realized how challenging it is to pack up all your house items for the move, you are hit with the reality that you have fragile décor items to consider. Décor items are usually expensive, and you definitely want to give your new home an elegant, classy look. This often means finding specialized packaging materials, preferably with some padding to protect against breakage. You'll also need to keenly organize the décor items to ensure they take the least space possible and remain in good shape while in transit. That said, here are some tips to help you when packing home décor for a long-distance move.
1. Start the Packing Process Early
The best time to start packing is when you decide to move. Start by buying all the packing supplies you will need. Packing supplies for your décor items should be carefully selected; for instance, the boxes should be new and durable to ensure that they can handle the weight of your décor pieces. You may also need bubble wrap, plastic containers, and markers.
Working with a professional moving company would be a better deal if you have several items that need to be shipped. You want to confirm whether the company offers local and long-distance moving services and if they deal in fragile and expensive home décor. Not all movers will have the expertise and equipment needed to transport delicate wall arts, vases, clocks, paintings, and other valuables.
2. Pack Each Décor Piece Carefully
Décor pieces come in all shapes and sizes. Others can be light, while others may be heavy. Each décor is to be treated differently. For fragile items, wrap them with bubble wrap individually to protect them from any possible impact. For example, when packing your frames or mirrors, wrap each frame with bubble wrap, then use insulation to cushion its edges and prevent them from coming in contact with other objects. Also, remember to store them vertically in the box.
For heavy and large décor pieces such as large vases and sculptures, wrap them carefully and place them in their individual box. You can then add old clothing or newspapers to the extra space inside the box to add more cushioning and prevent any movement.
You do not have to do all the heavy lifting if you lack the skills and time. If you have a couple of DIY friends around, you can seek help or decide to hire professional movers to do the packing. The latter is often advisable when dealing with fragile or heavy home décor that may need special packaging supplies. Be sure to negotiate the cost of packing the items if it's a service they offer separately.
3. Label Each Box
After carefully sealing all the boxes, you want to label them appropriately for easy identification. For fragile items, labeling will help movers know how to handle your valuables and the perfect place to put them in the moving truck or container. The best way to label them is to add an additional note, i.e., fragile, aside from the décor piece name. This will come in handy if the movers do the loading while you are not around.
If you hire a local moving company to handle everything from arranging and packing your stuff, they will also take care of the labeling. Just be sure to communicate your expectations, so they know your likes and preferences. For instance, you may want the labeling done on a piece of paper, fixed on the box, instead of labeling the boxes directly. This will allow you to easily re-use the box, i.e., by unplugging the attached paper instead of erasing the ink or prints.
Get Started Today
Now that you have arranged, packed, and labeled all your home décor, all you have left is to get ready for shipping. When moving on your own, you must ensure all the valuables are safely packed and shipped to their respective destination. If working with a moving company, ensure they are licensed and fully insured. This gives you peace of mind knowing that the insurance can pay for any damages in case of accidents or breakage while on transit.
If you want to learn more about relocating your home décor and other personal items, refer to the other professional moving tips for guidance. Remember, DIY moving can be cheap, but it's often prone to several risks. Make your choice carefully!