Undoubtedly, the coronavirus hit the world like a giant smack in the face.
Even as we take all the necessary precautions to keep ourselves and others safe, life still moves on—literally.
While the middle of a pandemic is not an ideal time to make a move, it doesn't have to be a headache that puts your family in danger.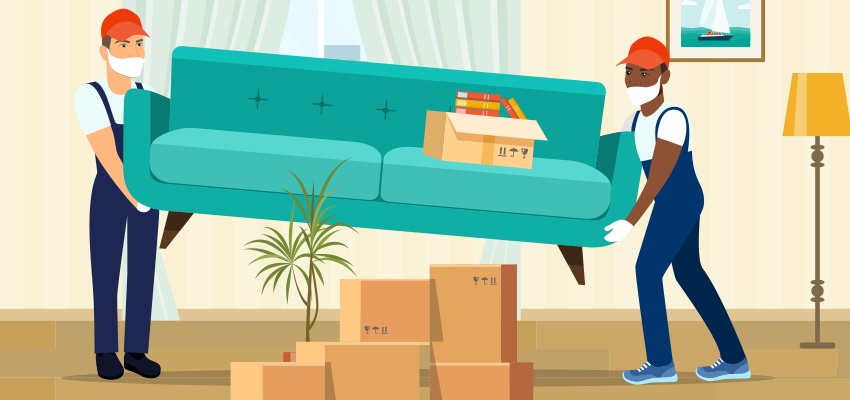 Stated by moving companies in Arlington TX, whether you're moving for a new job opportunity, a simple change of scenery, or to chase your dreams, you can make it happen—even in these tough times.
No matter the reason, it's easy to move safely during the pandemic. Let's take a look at how you can reduce the risk of getting or spreading COVID-19 during your move.
Plan as Early as Possible
As much as you can, plan early.
But—be ready when things don't go as planned. Circumstances can change quickly during a pandemic, but you should still get your planning started as early as possible.
Even before the pandemic, a local or long-distance move took weeks of planning, but COVID has caused even more unpredictability for a potential move. Supplies could be out of stock, businesses have strange working hours, or your desired moving company might be unavailable for your moving dates.
Planning early means you'll get everything you need without having to worry about a timeline. Make sure you get your supplies early and your living arrangements set in stone as soon as possible.
When hiring a moving company, take special note of their cancellation or rescheduling policies. In the unlikely chance that you or a member of your household contracts the virus, your plans might be put on hold; you don't want to book hotel rooms, vans, or flights without a refund or rescheduling option.
Try to plan your move at least six months ahead of time. This way, you'll have time to solidify your gameplan without the headaches and chaos of last-minute changes.
Hiring a Moving Company
One perk of moving during a pandemic is that most moving companies have taken the necessary precautions to keep you safe while making the whole process easier.
Many movers offer virtual estimates and online applications, which means two fewer instances where you'll have human contact with someone.
Before you book, make sure to ask about the company's pandemic precautions. The movers should be temperature checked when showing up for their shift. They should also wear gloves and masks, and be stocked up with sanitizer.
Since this time in life is unpredictable, it might be a good idea to have a backup moving option if things fall through.
Planning a DIY Move
If you're able to, planning a DIY move is the safest approach to moving during the pandemic.
If you need a little extra muscle to help pack up and move heavy items, you can ask family and friends to help with the move—but make sure they are socially distancing at least six feet apart and wearing masks.
Now is not the best time to collect free or lightly used boxes. Instead, buy new boxes or tubs to add another element of safety to the process.
Renting a Moving Truck
Many moving truck companies are limiting in-person contact and have leveled up their cleaning procedures.
As many companies are working on limited operating hours, be sure to call ahead to get all the details you need to rent a truck.
Some rental truck companies, like Penske, have set up designated parking and pickup areas outside of their buildings to make the rental process easy and contamination-free.
Moving Day and Prepping Your New Home
On moving day, make sure to keep hand sanitizer within reach and masks on at all times. Frequently sanitize high-touch surfaces like doorknobs to help limit the spread of germs.
For additional precautions, keep air circulating with a fan or open window.
Once you move into your new home, take the opportunity to sanitize the entire house before unpacking. Although the risk of contracting the virus from a surface decreases by the hour, it's always better to be safe than sorry.