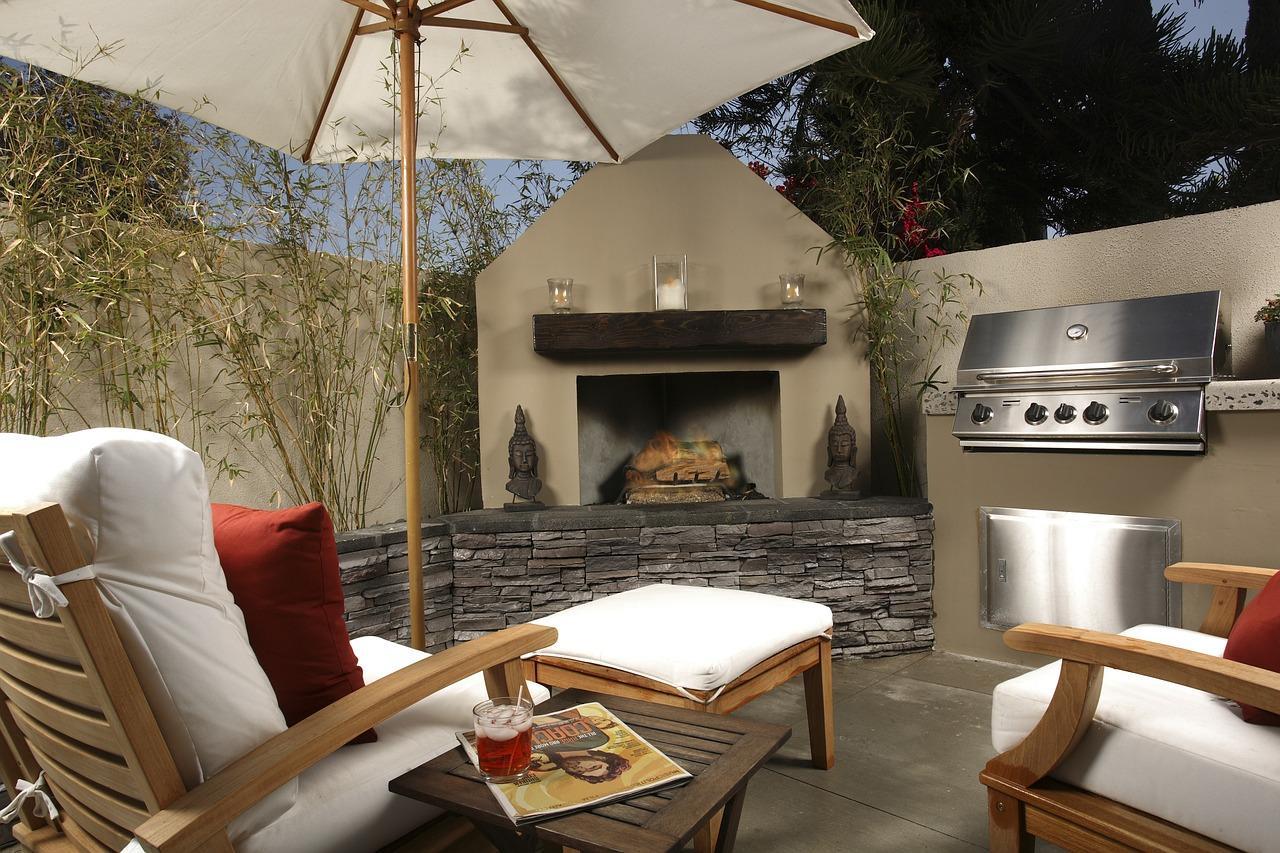 Patios are a popular summer destination that are simple yet inviting – but the patio experience doesn't have to begin and end in the summer. The reality is, with the right tools, you can enjoy your patio all summer long.
Climate Control
Heat is the foundation of making your patio a year-round happy place. The good news is, with strategically placed outdoor electric heating units, you can keep your patio area warm and toasty even when temperatures start to drop. Outdoor heating will allow you to extend the length of time you use your outdoor space, which means more months for memories, barbecues and bonfires.
On days that may seem too hot or damp to enjoy the outdoors, retractable awnings and screens can work well for sun protection for you and those summer showers. With the right tools to both add and reduce heat, you can keep your patio a comfortable space for far more months out of the year.
Lighting
When it comes to lighting your deck or patio all year long, ideally, you'd like to light it according to how much light you need and the mood you want to set. In the summer, adding string lights or lanterns are great at setting the right tone between party and intimacy. But, depending on how windy your winters and spring are, you may have to take them down – especially string lighting.
Also, in the winter and fall months you'll likely need more substantial lighting and not just for safety reasons, but also because the cooler weather brings with it darker nights. Installing LED lights in the right places can give you enough light to see without having to light up your entire deck or patio with overhead lighting or worrying about lanterns twisting in the wind.
Start by installing LED universal lights on stair treads. They give you enough light to properly see the height of a step's drop without being too bright, which can also be dangerous as people climb up and down the stairs. Then add LEDs to vertical posts and/or post caps. With just a little bit of light spread out across your deck or patio, you'll get a year-round warm glow that provides enough light that you can add to when needed.
Add in Year-round Greenery
Year-round plants are key in giving you that summer feeling all year long. Winterizing plants is a little bit of a process but it's well worth it. It starts by first winterizing your pots and then your plants.
Start with mulching the containers with bark, hay straw, leaves, and everything that can act as insulation.
Next, you need to choose the right container, which is crucial for withstanding those harsh winter nights. Your pots must be made of a material that won't absorb moisture (i.e. clay and terracotta pots) or they will shatter in cold temperatures. Strong, weather-resistant, non-absorbent materials that will work include:
Metal
Resin
Iron
Lead
Fibreglass
As for plants that can survive year-round, some of the more popular varieties include:
Boxwood Hedge
English Boxwood
Red-Twig Dogwood
Golden Sword Yucca
Golden Creeping Jenny
Salvia
Verbena
These winter-ready plants provide a much needed burst of color on dreary winter days.