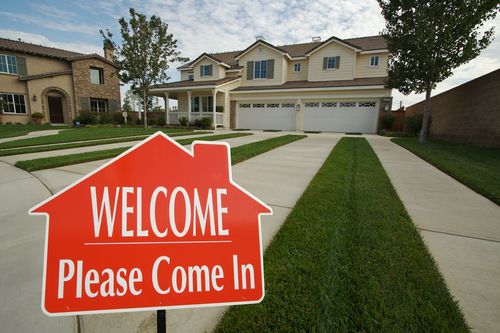 Some real estate agents argue that open house events—even in the commercial real estate industry—aren't worth the work because it's estimated that only half of homebuyers use open houses to look into prospective properties. However, with the right mindset and plan, you can execute an open house that welcomes the perfect buyer into their new location. The house you select to show needs to be unique and the way you present it to the client has to match that uniqueness.
There's a lot that goes into the creation of a successful open house. Hours of work behind the scenes with the hope that the work that's been done is enough not only to fill the open house with prospective buyers but to turn one of those prospects into a happy customer. Below, we highlight six essential steps to take for the next open house you host to be a success.
Scope Out The Competition
Before you host your open house, you're going to want to know what you're competing with. To best gather this information you should research the neighborhood, understand the pros and cons of running a business there and see what other commercial buildings are for sale in the area that are comparable to yours both in price and what they offer. You can check google for local listings that are similar to yours. Make a list of things that differentiate your listing to the ones you see, and focus on selling those to the buyers during your open house.
Put Your Best Foot Forward
It goes without saying that you should put your best foot forward during open houses. Conduct a deep clean of your property, going so far as to make renovations like repainting or updating restrooms. Work with a professional cleaning company to assist with this, especially if your commercial property recently finished some construction. Carpets tend to look dirty over time, so if your property has carpet anywhere on the premises, consider enlisting the services of a professional commercial carpet cleaner.
Pick The Best Time and Date
Deciding on when you should host your open house can make or break it. Data from open houses over the years suggests that the weekends are by far the best days of the week to host your open house. Weekdays are difficult for most working people and people with children. Over 75% of real estate agents agree that Sunday is the best day of the weekend, with people having less scheduled for their Sundays and more flexibility to fit in an open house or two.
The time of day is important as well. For example, hosting an open house at 8 AM on a Saturday isn't going to get you many visitors, but if you pushed it back even to 10 AM you'd double the attendance. Professionals suggest open houses happening in a metro area should occur between 10 AM and 3 PM on the weekends for the best turnout.
For commercial properties in the suburbs, it's suggested to host the event between 12 PM and 4 PM on the weekends. If you're struggling, talk to people well-versed in the industry and get their take on the best time.
Advertise Online
Advertising your open house online is pivotal. The national association of realtors found that nearly 95% of property buyers used the internet to find their homes in 2021. The internet is the main way people are searching for homes these days, meaning if you aren't advertising there, there's a good chance people aren't going to hear about your open house. There are numerous online advertisement spaces to take advantage of. Doing some research into your location will likely lead you to the best advertisement spaces for your open houses' needs.
The Multiple Listing Service, MLS, is a digital platform where brokers and agents share information about current listings and goings-on. Make sure your property gets listed there, too.
Lastly, Facebook is a great resource for advertising your open house. They give users the ability to share any advertisement that comes on their page, meaning the more interest your posts gain the more people's timelines it will appear on.
Provide Snacks and Refreshments
Make your open house fun and inviting. One of the best ways to ensure your prospective buyers stick around longer is to offer them snacks and refreshments after their tour. Make sure you host the snacks and refreshments in an appropriate area of the home and check with the homeowners before the open house to ensure they're okay with the potential of spilled food or drink, and be sure you have a clean-up plan in place.
You can use this time to interact with prospective buyers, chat with them, share interesting facts about the home, and offer to answer any questions they may have. By creating an inviting environment your potential buyers will feel more comfortable.
Follow-Up With Open House Visitors
One of the most important parts of hosting a successful open house is following up with the potential buyers. They took time out of their busy schedule to check out your listing, the least you can do is send them a thank you for their time. You can either collect contact information before your open house via an online forum or you can have a pad and paper available to your potential buyers during the open house.
Once the event has ended, send out an email to gather thoughts and suggestions from those who attended. You can use their feedback to better prepare your next open house.