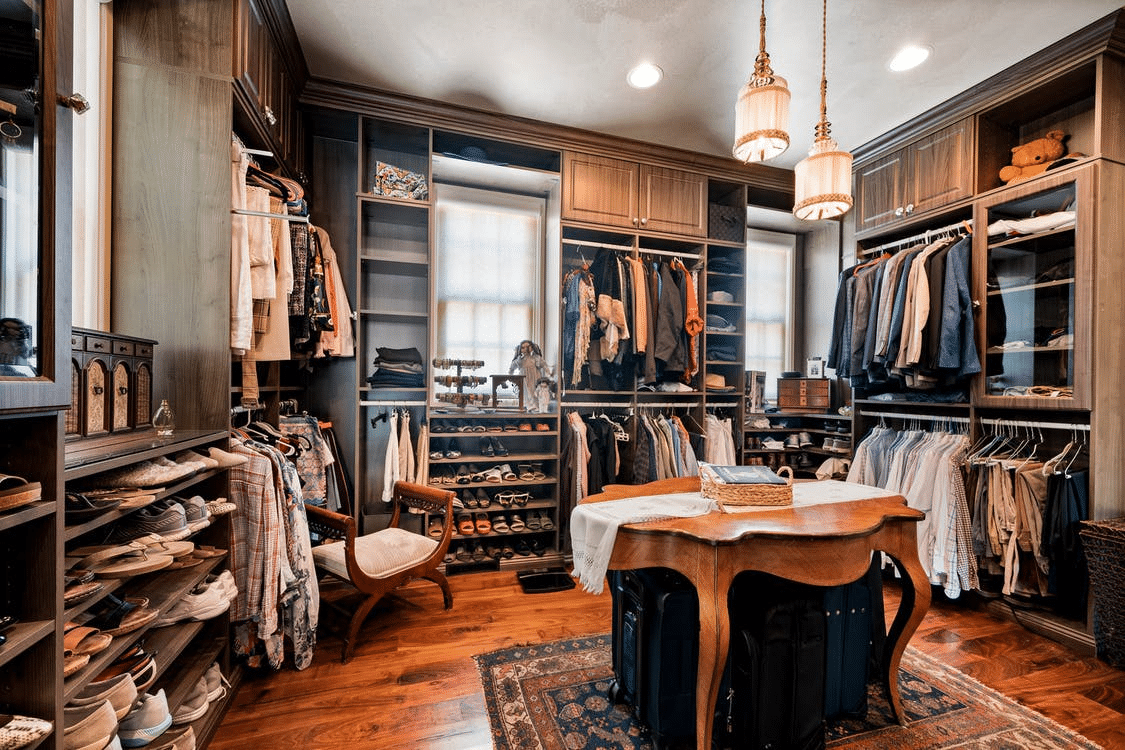 As a homeowner, you have personal belongings that need storage space. Your home should have a dedicated space for all your clothes. You wouldn't want your belongings dumped on a pile in a corner of your room. If you own clothes, you definitely need some closet space.
Just like any piece of furniture or home utility, some factors to consider before choosing a closet would be what it will be used for, how much your budget is, how big of a capacity will you be needing, and are you willing to renovate?
There are different types of closets to choose from — each with its own pros and cons, and appealing to different needs.
1. Walk-in closet
The most spacious and premium closet type is the walk-in closet. The walk-in closet is basically an entire room dedicated to storing clothes and trying on clothes. With the right additions, it can even double as your office, a lounge room, a personal recording studio, or a bedroom.
The walk-in closet is the most costly type of closet. If you don't already have enough space, you may need to tear a structural wall or two in order to create your walk-in closet. Or, you may need to compromise some luxurious bedroom space to convert your bedroom into a walk-in closet.
However, the payoff is spacious storage for your extensive wardrobe selection. You have enough room to walk around your closet, highlight your individual clothing pieces and pairs of shoes, organize your clothes by season and style, and even enough room to do your make-up in your closet.
Your walk-in closet serves as your own personal nook — it's quiet, it's cozy, and it allows you to focus. So if you're looking to turn 20 or 30 square feet into something that serves beyond just clothing storage, opt for a walk-in closet. Look into walk in closet ideas for design and function inspirations too.
2. Linen closet
The next type of closet is the linen closet. This common type of closet is narrow, yet deep enough to store sheets in it. A linen closet typically stores sheets and fabrics that aren't meant to be worn, such as towels, bedsheets, and tabletops. Some bathroom items such as soaps, shampoos, fragrances, and tissue rolls may also be stored here.
A linen closet helps keep these non-wearable sheets separate from your more precious clothing items. They're usually as spacious as a janitor's closet, having just enough storage for your less-significant items. They do have shelving, though to organize your bedsheets from your towels.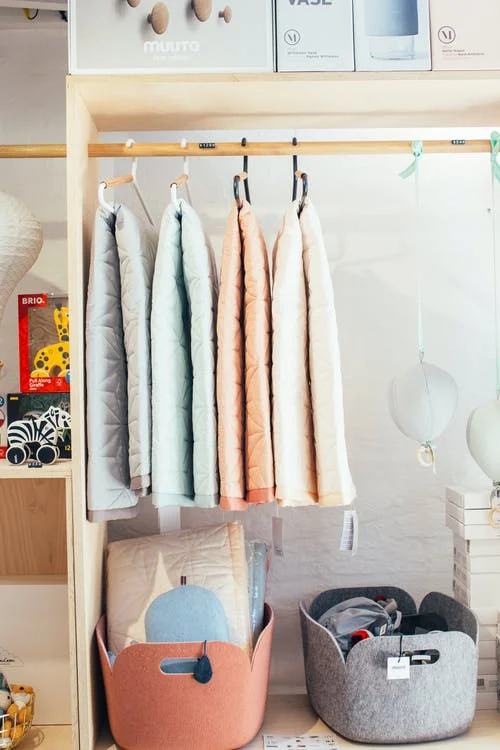 You may also have a hamper in your linen closet, tossing your dirty clothes in there for dry cleaning. Some baskets may be placed in your linen closet to organize your towels by color and fabric.
These closets require minimal renovation, but you'll often find a house for sale that might already have something similar to a linen closet.
If you already have a closet for your clothing items at home, consider having a linen closet too. Your linen closet is more for utility use than it is for trying on clothes.
3. Reach-in closet
Also known as an entry closet, the reach-in closet is a small compact space in your home for storing your clothes. Think of it as a smaller species of mini walk in closets. Depending on the size of your reach-in closet, you may have room in there for a mirror and a jewelry box. But at the base level, a reach-in closet is simply a bunch of shelves that you can reach into to get your clothes.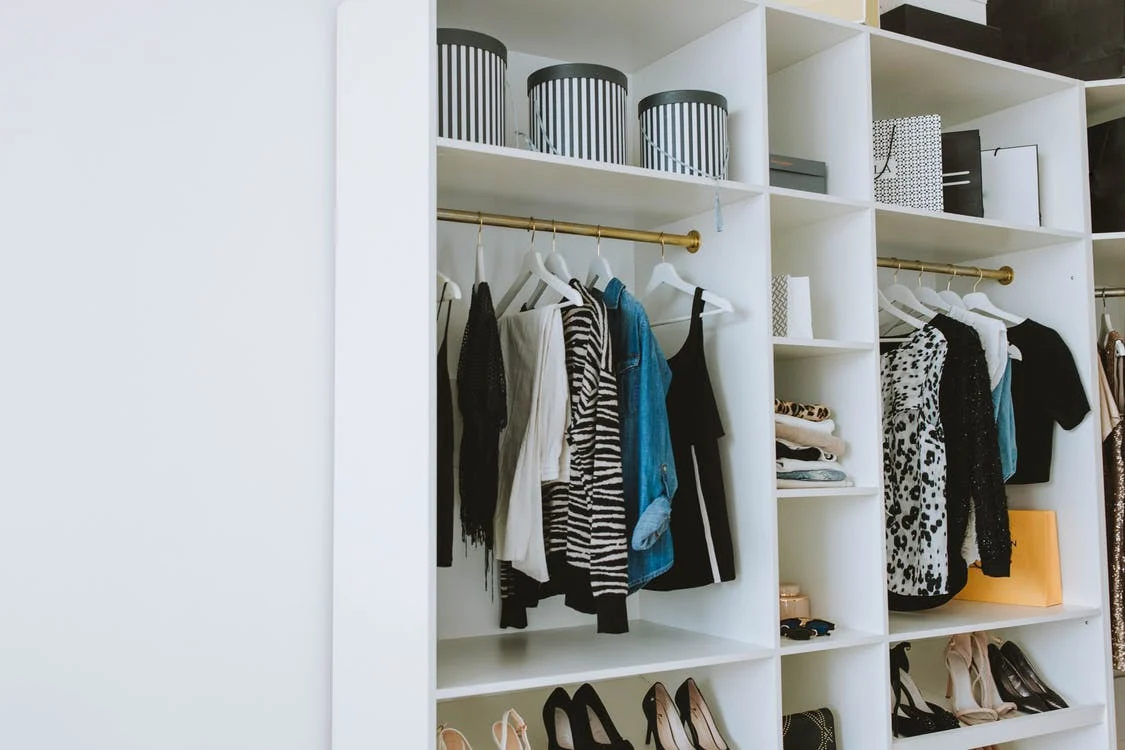 Your reach-in closet contains just enough space to store your clothes and display them in an organized way. It has a drawer or two for your accessories, some shelves to organize different clothing categories such as tops, bottoms, and jackets, and even a shoe rack for your pairs of shoes.
A reach-in closet may utilize french doors, bifold doors, a sliding door, or even an accordion door.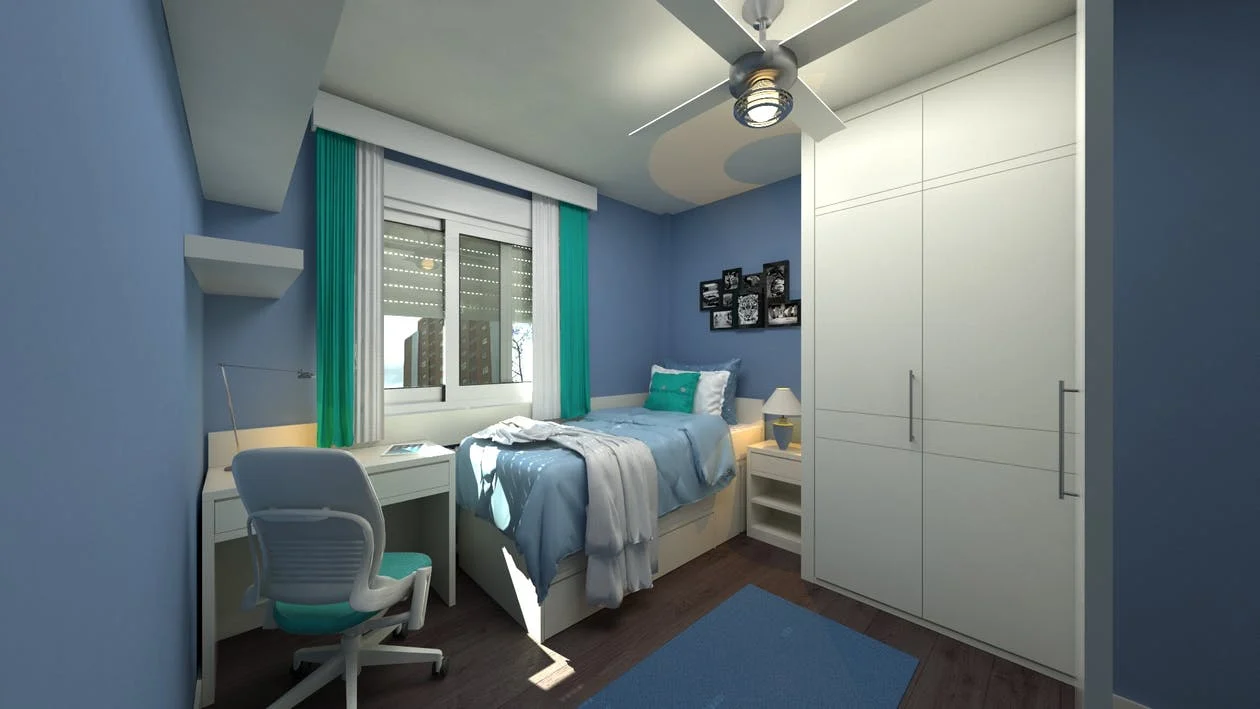 Some proper storage practices can maximize the storage of a reach-in closet. It doesn't have the luxury of space for you to walk around, but it does provide its function as a place for your clothes, and then some.
Minimal renovation is needed to install a reach-in closet. But just like the linen closet, some houses' bedrooms may already come with a reach-in closet.
4. Wardrobes
Sometimes, you don't need an entire closet.
Wardrobes or armoires may be the most cost-effective option on this list. A wardrobe is a piece of furniture that stores your clothes and can be moved around a room just like your couch or TV. Installing a wardrobe requires no renovation, and can even add to the style of a room. That's why it's such a common type of storage for homeowners everywhere.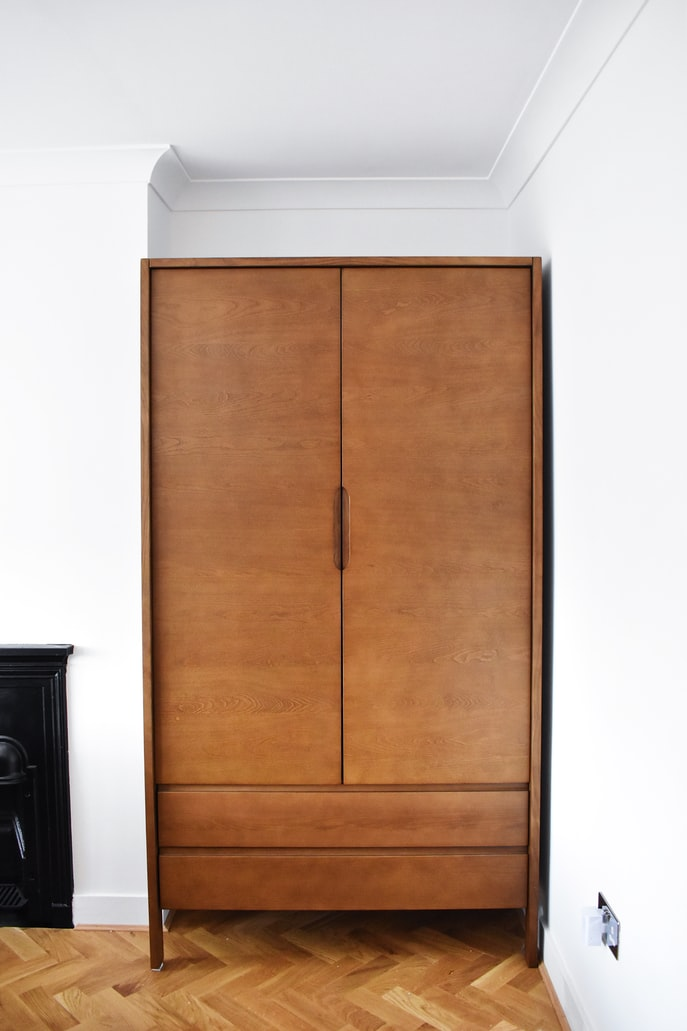 A wardrobe provides all the basic storage needs that a closet provides — hinged doors that protect its contents, a drawer or two, some shelves, and sometimes, a bunch of baskets and organizers that come with the wardrobe. It functions just like a closet would. You may even use some clever closet organizer ideas to maximize your armoire's space.
The big benefit of an armoire is that when you move to another house, you can bring your armoire with you to furnish the new home. Or if you're moving to another room, you can bring your bedroom closet armoire with you to your new room.
A wardrobe may help if you have a relatively small selection of clothing items and don't have much need for the space provided by a reach-in closet. And since they're more furniture than they are storage rooms, they're much cheaper too.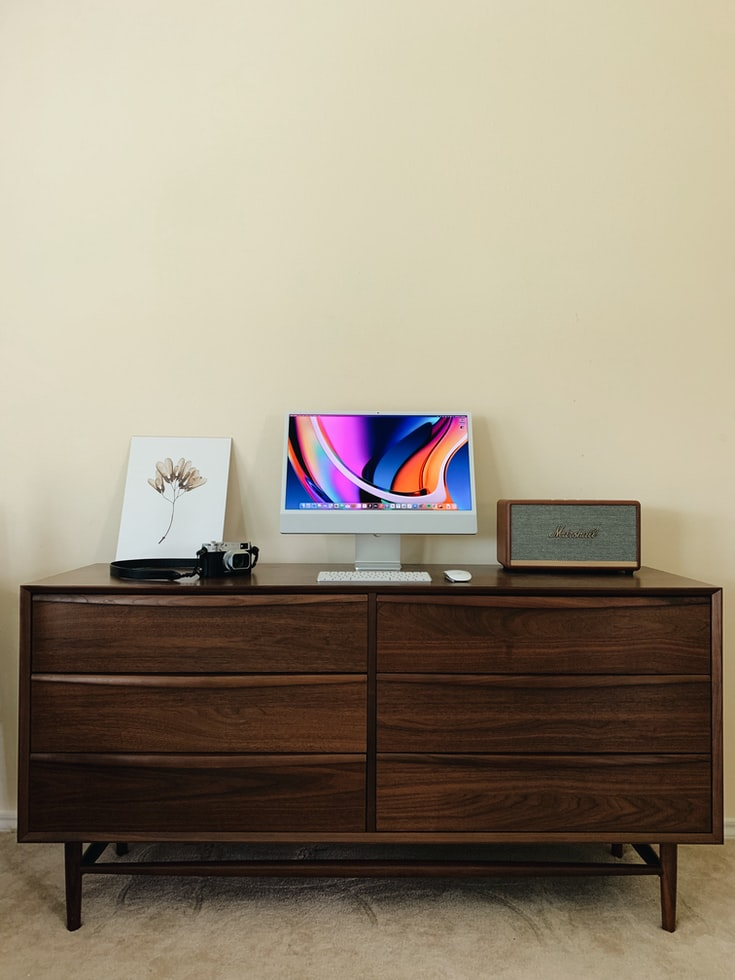 If you're buying a wardrobe, you may also want to look into purchasing a dresser. A dresser is a horizontally-built set of drawers where you can mount your TV on. Just like its bigger brother — the armoire, a dresser adds to the style of a room.
5. Utility closet
Many homeowners like to place their cleaning items in the cabinet underneath the sink. However, you may need some vertical space for mops, brooms, and vacuum cleaners. These won't necessarily fit well underneath a sink closet, a pantry, or in a kitchen cabinet where your spices should be. That's where the utility closet comes in.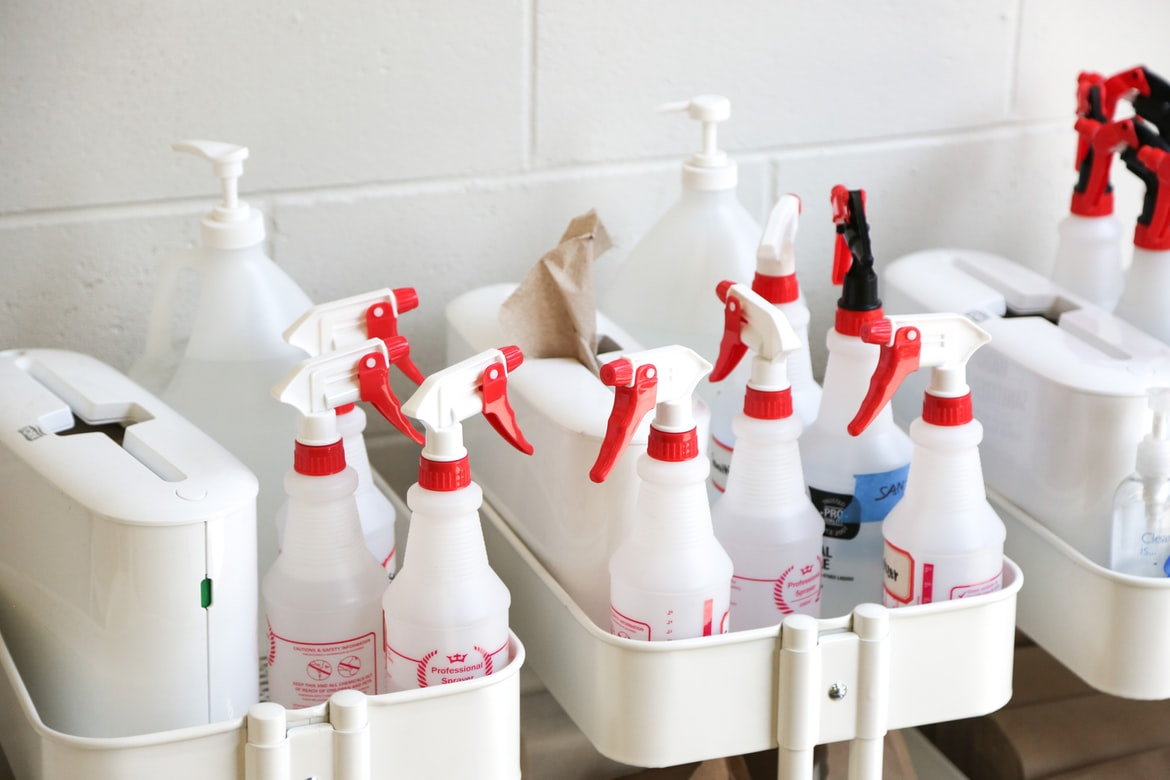 A utility closet, also known as a broom closet, is where homeowners store cleaning and bathroom supplies such as sponges, bathroom cleaning solutions, some detergents, mops, brooms, vacuum cleaners, etc. It's exactly like a janitor's closet. So you won't be needing some fancy bifold doors or a drawer system for this closet. At the base level, a utility closet can just be an empty four square feet space behind a door.
Your utility closet shouldn't share the same space as your linen closet and your clothing wardrobe. A utility closet contains liquids and solutions that may ruin the color and fabric of items they're placed next to. Even more so, these toxic solutions shouldn't be in your pantry closet.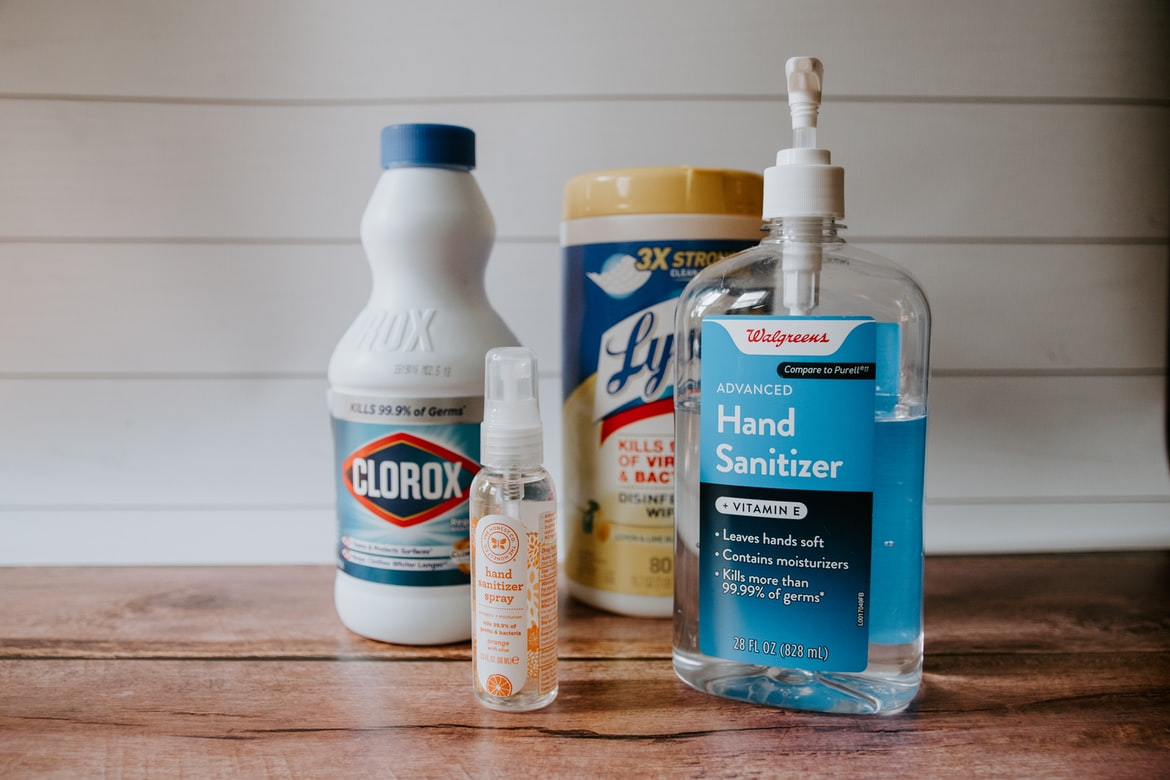 The storage capacity of your utility closet should be much smaller than your clothing closets. A homeowner may have a vast selection of clothing items, but more often than not, they won't be needing as many cleaning solutions as they would outfits.
You may want to keep your utility closet locked, though. You wouldn't want your kids reaching in here and randomly slurping bleach.
Conclusion
Different homeowners with different lifestyles and wardrobe preferences will have different needs. So they may need one or a combination of different types of closets. If you have any particular needs, you can always consult with custom closets nyc agencies and interior design professionals.
A walk-in closet is the most spacious and premium closet where homeowners can walk around it and try on different clothes. A linen closet stores non-clothing sheets such as bedsheets and towels. A reach-in closet and a wardrobe are smaller types of closets — the difference being that a wardrobe can be moved to different areas of your home. Your utility closet contains cleaning solutions that are best stored away from fabric.
Knowing the difference between the different types of closets will help you know what you're looking for.