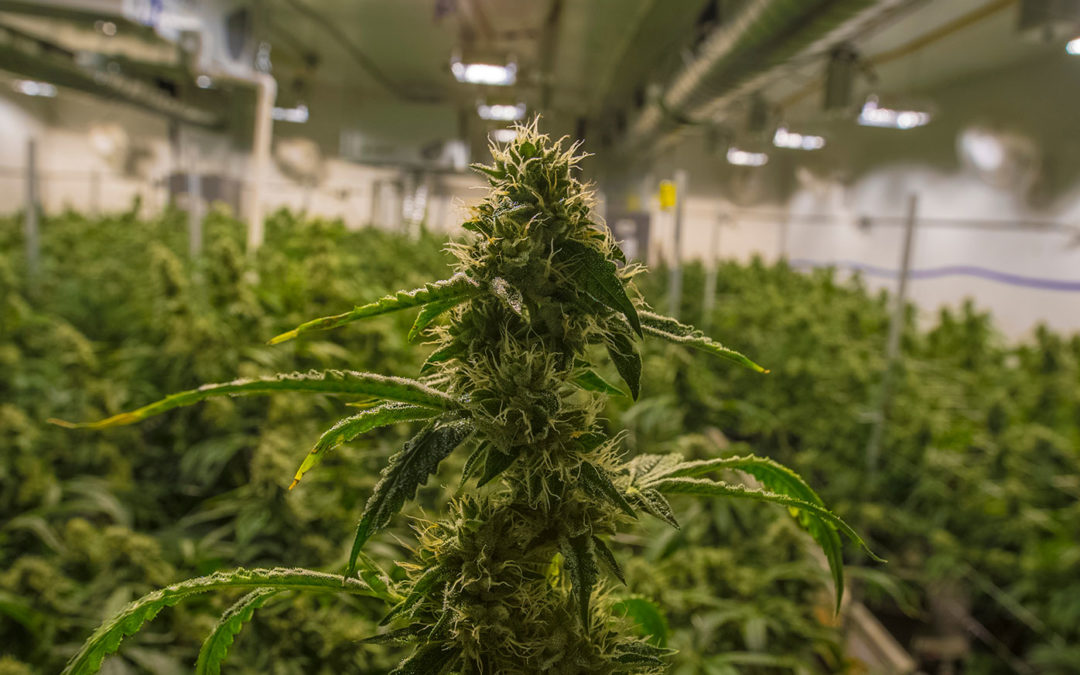 A durable, high-efficiency grow room or greenhouse is an essential foundation for your growing business, regardless of the size and scale of your operation. Reliable, effective systems that support both your plants and your profits help ensure you make the most of your growing license and the square footage of your growing space. Commercial greenhouse design services can help ensure your space features only the best in construction and design, from insulated metal wall panels to lighting, flooring, and everything in between.
Whether you're growing in a large-scale greenhouse or you're working with a vertical farm or grow room setup, the quality of your building materials, humidity and temperature controls, and design installation services are essential considerations for ensuring the long-term success of your business. Your surrounding region and climate can have a significant impact on what building materials and appliances you should be looking for when setting up your space.
In this article, we'll discuss some of the things you'll need to think about in creating your grow space, so you can evaluate and improve its design. If you're just getting started with this business, you'll also get a good idea of what to look for when you're selecting a greenhouse and grow room design services company.
Supplemental and Natural Lighting
Greenhouses and commercial grow rooms typically utilize full-spectrum lighting solutions that expose the plants to both red and blue light to maximize yield and increase growth, depending on whether the plants are at either a vegetative or flowering stage.
Even if your grow operation is located in a state such as California or Arizona, where you're getting plenty of sunlight, you'll still want to install quality supplemental lighting. If you're growing cannabis, for example, your plants can benefit from upwards of 12 hours of sunlight. Specific lighting controls that can either handle all lighting requirements or complement natural light are a must for any grow operation.
Blackout Systems
In addition to a lighting grid for your commercial grow space, you'll need to consider integrating a blackout solution for the phases in your crop's growth cycle where an absence of light will prove beneficial. Blackout curtains and window shades are the most popular choice but work best when you're only working with a single crop. If you're growing multiple types of plants, or your crops are at different stages of the harvesting and growth cycle, you may need to look for partitioned blackout curtain solutions instead.
Insulation and Paneling
Insulated metal wall panels are a fantastic choice for improving the environment and performance of your entire grow room or greenhouse. Metal is the optimal paneling surface because it's not affected by the space's humidity but is still durable when it comes to standing up against moisture and mildew. The insulation with these panels makes it significantly easier to manage the temperature and humidity within your space.
Temperature and Humidity Control Systems
Regulating the temperature and humidity in your grow space is essential to any operation, regardless of size, scale, or crop type. Luckily, many heating and cooling systems can manage this regulatory process automatically. Humidity controls can also help to ensure your plants get enough moisture without getting too much. To optimize your yields and increase your profits, you'll need to get these two metrics just right.
Ventilation and Fans
Ventilation and proper airflow for your plants allow them to flourish. However, in spaces where you're packing in as many plants as possible, you'll need to keep the air moving at all times. If the space fills with excessive oxygen, you're essentially choking your crops. There are a few methods and systems that allow you to provide supplemental CO2 for your plants, but the most effective way to ensure your plants get proper airflow is with the installation of a commercial greenhouse ventilation system.
Large fans that can handle the humidity, paired with insulated vents and piping, ensure that there's no buildup of mildew or microorganisms that can sometimes occur as a result of the room's temperature and humidity.
Epoxy Flooring and Ease of Clean Up
Epoxy flooring is a coating for a concrete floor that helps you control your greenhouse or grow room environment. This surface makes it significantly easier to clean up any spills or messes related to irrigation and is resistant to the space's humidity and temperature. Epoxy flooring is also a benefit to growers seeking to use rolling benches and other movable growing solutions. The durability of this product, alongside its simple cost-effectiveness, makes it a good choice for almost all operations.
Maximizing Your Square Footage
Vertical planting solutions and rolling benches are both valuable options for maximizing the value of your grow space's square footage. Rolling benches, preferably built with metal rather than high-resistance plastics, allow you to minimize space spent on rows and walkways so that you only need the equivalent of two walkways for your entire greenhouse or grow room space. Rolling benches also allow for the easy installation of trellises, so you can start maximizing your space by growing vertically as well.
Vertical planting and growing is a relatively new practice, but the level of efficiency it offers, particularly in spaces with smaller square footage, is unmatched by almost all other planting solutions. If you're setting up a vertical garden or greenhouse, you'll need professional installation services to ensure that all of your plants receive an adequate and even distribution of light, water, and CO2.
Working With a Greenhouse Design and Construction Company
Commercial grow rooms and greenhouses are the foundation of any growing operation. A greenhouse design and installation company can help you make arrangements for a space that will continue to support your business by maximizing crop yields and profits, ensuring your entire enterprise is efficient.