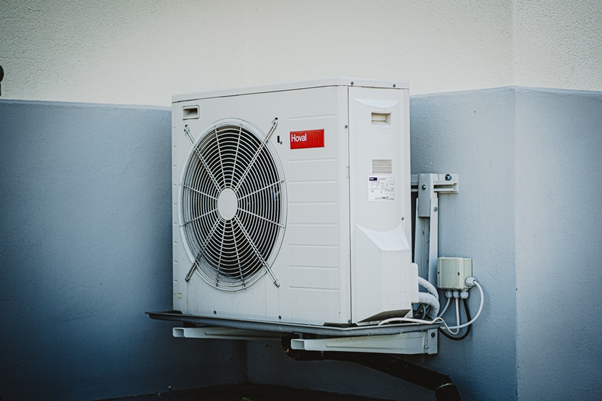 Once the cold winter nights start setting in, heating, ventilation, and air conditioning systems become invaluable household appliances. However, just because the unit survived the summer heat doesn't mean it's ready for winter. A poorly functioning HVAC system will make your winter uncomfortable and increase energy bills. Warming your home and heating water during winter is generally expensive.
Fortunately, you can enjoy the comfort of your home without increasing energy bills by conducting air conditioner service before winter. Below are a few tips to ensure that your system performs optimally throughout winter.
Replace the air filter and clean the vents
Checking the air filter should be your starting point. If your HVACs filter is dusty, you can clean it (if reusable) or replace it immediately. Replaceable air filters should be replaced every month to ensure that the unit functions smoothly. A dirty air filter will block heat transfer and introduce air contaminants, lowering indoor air quality. Blocked filters also force the fans to work harder, which increases energy consumption.
Similarly, you should regularly clean the air vents and registers. Cleaning vents prevent them from being clogged with dirt or dust. Blocked vents will force the system to work harder, prevent warm air from entering the house, and reduce indoor air quality.
2. Reset the thermostat
You should balance your HVAC unit from the cooling to heating option as winter sets in. You should also adjust your thermostat settings to your preferred winter settings as you make these changes. Below are a few points to consider;
Set indoor temperatures to a maximum of 70 degrees
Set idling temperatures to between 60 and 62 degrees. These settings should take effect at night when sleeping or when you are away. A programmable thermostat can ease this
Don't override any pre-programmed settings. If you feel cold despite having these temperature settings in place, consider dressing well for winter. An extra layer of clothing or a cozy blanket can help
If adjusting the temperature settings become unavoidable, probably due to extremely low temperatures, adjust by a degree or two. Cranking HVAC temperatures to over 80 degrees won't heat your home faster. It is also a waste of energy
3. Schedule professional HVAC maintenance
Even though you can conduct complete HVAC maintenance checks yourself, experts can provide a thorough inspection, tune-up, and cleaning. Scheduling professional heating and cooling Cincinnati maintenance before winter is prudent. Industry experts recommend scheduling maintenance checks every spring (for air conditioners) and fall (for the furnace.) Annual maintenance checks aim to ensure that your system performs optimally. Regular checks also help unearth minor problems that can progress to serious issues later.
4. Replace your ancient HVAC system
If your HVAC was installed ten years or more ago, you should consider replacing it. While these units have long lifespans exceeding ten years, old units are 60% efficient. Instead of waiting for system failure and dealing with emergency replacement amidst the cold winter temperatures, you can enjoy low heating bills and be comfortable indoors by installing a new, modern system. High-efficiency models can save your annual energy bill by 20% to 40%.
Endnote
Furnace issues during winter can make your stay at home miserable. Fortunately, you can avoid this by ensuring that your system performs optimally. The proactive measures mentioned above will ensure that your HVAC unit is ready to take on the cold summer months.