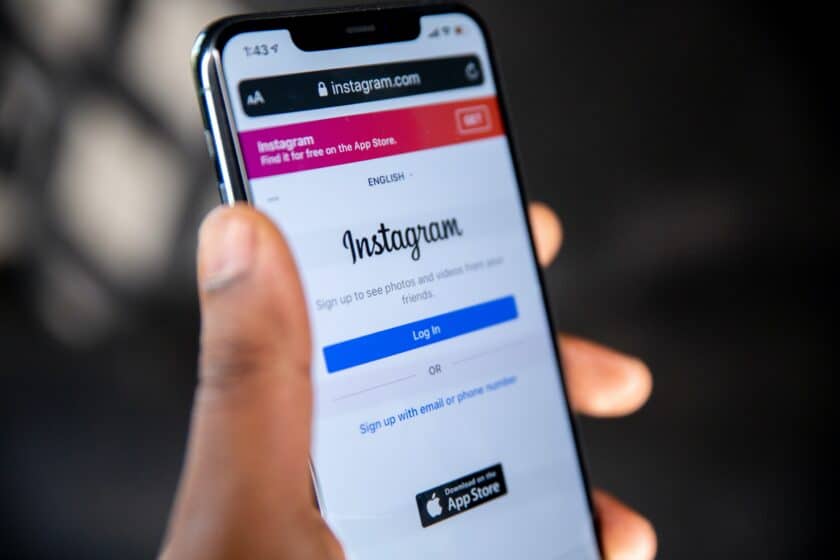 As you are building your Instagram account, you will want to pursue Instagram verification. This blue badge is more than just an indicator that you are a noteworthy creator that many users look up to.
If you have searched how to get verified on Instagram, you have surely discovered that it is a challenging process. In this article, you are going to learn how to get verified on Instagram in a few simple steps and the benefits you will get from getting accepted.
What is Instagram Verification?
Instagram verification is a way for the platform to show the creators and celebrities that stand out. With the blue badge that stands for a verified account, you know that the user, influencer, or business is the original one and not someone pretending to be them. Therefore, if you are trying to build a career on the platform and earn a living through it, you need to get verified on Instagram.
One thing that you need to know is that there is no limit as to who can request Instagram verification. Any user, influencer, or business can apply for the blue badge. In fact, some verified accounts have around or even less than 10,000 followers, which is a little surprising.
To help you understand whether you are eligible for the verification blue badge, the platform has named some specific requirements for your brand name and your account. Thus, to get verified on Instagram, you need to:
Be authentic – with this requirement, you declare that you are a legal entity, which in essence is a real person or a registered business. This requirement makes it easier for users to find the real you, among your many impostors.
Be unique – you can only request verification for only one account, even though you may have multiple ones. The platform has made only one exception to this rule, and that is in the case of language-specific accounts.
Be complete – a verified account must have a complete profile with every information filled in. Therefore, an account eligible for the blue badge must have a profile picture, a profile bio, and at least one post. In addition to this, the account must be set to public and the bio shouldn't include any links for other social media profiles.
Be notable – this requirement refers to both your account and your persona. Practically, this means that you must be noteworthy and a personality that users want to imitate.
How to Get Verified on Instagram
Now that you know what it means to get verified on Instagram, it is time to learn the process, which is rather simple. The steps to requesting verification from the platform are the following:
In case you use multiple accounts, log in to the one that you want to request verification.
Find the icon at the top right part of the screen and tap it.
You will see a menu, from which you must tap the option "Settings", and then, the icon to access your account's settings.
This will bring you a list of settings, from which you must choose the option "Request Verification".
This option will bring you a form that you will have to fill in. Write all of your personal information that includes your real name, your brand name, and the category you belong to. Moreover, you will be asked to upload a high-quality picture of your ID card. If you want to verify a business account, you have to upload a business document, such as your tax fillings.
When you have uploaded everything, tap "Send" to get verified on Instagram.
Instagram moderators will go through your application and your account. After a few weeks, you will receive a notification of your request's outcome.
The Benefits of Getting the Instagram Verification Blue Badge
As you may realize, you need to invest a lot of time and effort to get verified on Instagram. If you are wondering whether it is worth it, below you will find the benefits you are going to enjoy from getting the blue badge.
#1 Indicates that you are Trustworthy
Internet and social media are full of accounts that spread misinformation. However, when you get verified you underline your trustworthiness. A blue badge shows that you are a personality that users trust and want to follow.
#2 Makes it Easier to Get Sponsorships and Collaboration Offers
One of the most important reasons to gain Instagram verification is to boost your sponsorships and collaborations. Big brands with great following want to close deals with influencers that have a loyal audience. For this reason, they mainly focus on creators that already have the blue badge.
#3 It is a Status Symbol
Apart from the monetary gains that you will have from the verification symbol, it is also a status indicator. With it, you can highlight that you are a trusted and well-known personality that influences users on the Internet.
#4 Gives you Priority on Every New Feature
In many cases, Instagram has prioritized access to its new features, with verified accounts being the first ones to try them. For example, the Swipe Up feature was first available only for verified accounts.
#5 Gives you Access to Instagram Link in Stories
One more feature that you will enjoy once you get verified is that you can now place links on your Stories. This simple practice will benefit you a lot as it enables you to promote your e-shop and website from your Stories, which is one of the most popular features on the platform.
#6 Increases your Brand Awareness
A big reason to grow your account on Instagram is to gain brand awareness, a thing that will make users trust and follow you. A blue badge next to your name will help you get established much easier than you would without it.
#7 Protects you from Copycats
Lastly, a blue badge protects you from all the other accounts that pretend to be you. This way, your audience will be sure that they are following the real you.
Final Thoughts
Now, you know everything on how to get verified on Instagram. This blue badge can only bring you more success, and for this reason, you need to try to get one.