There is a growing necessity for jobs related to air compressors. If you know how to use and maneuver different sorts of air compressors, then you should be able to find a job in no time. However, where you should start looking for jobs can be frustrating. Typically speaking, being an air compressor mechanic is a very well-paying job and comes with many extra benefits. It requires both physical and mechanical skills to land a good job in this field.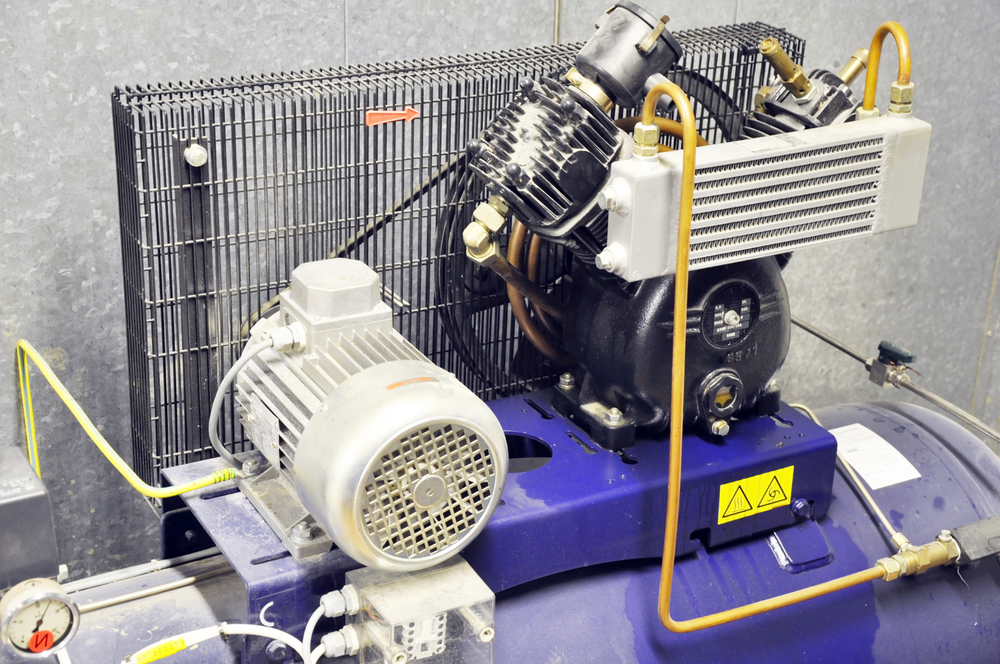 Most newbies tend to look for job titles rather than workplaces. If you want to be successful as an air compressor, then you should focus more on a specific industry. Here we will give you an overview of what kind of jobs you can expect in this field.
Construction Work
Construction sites are probably the most common workplace for air compressor mechanics. You will notice numerous power drills, compactors, hammers, jackhammers, etc., all of which are powered by air compressors. Air compressors are far more preferable in constriction sites as they provide a steady flow of power. Electricity and petrol-powered engines can be interrupted in the slightest disturbance. Something like this is unlikely to occur when using air compressors. In construction sites, you will oversee all of these factors to ensure steady productivity.
Manufacturing Facilities
Air compressors are used all throughout manufacturing facilities. From assembly plants to refineries, air compressors dominate these facilities. They are what powers the entire system. Air compressor mechanics have to operate on different segments of each facility. The cutting and welding machines use air compressors that require the supervision of professional mechanics. The machinery that ejects production molds also depends on air compressors.
The efficiency of the workplace relies on the mechanics' skills. Some of the most basic tasks like adjusting screws and nuts in the right also depend on air compressor tools. You can expect to find a job that requires you to do these odd jobs. You will be employed to supervise and operate some of the most crucial mechanical processes such as automated machinery, production line air tools, packaging of pneumatic devices, etc. Production monitoring is an essential job that requires peak work ethics.
You will also oversee the sandblasting of metal parts and molding processes of plastic bottles and tanks, and such.
Heating, Ventilation and Air Conditioning (HVAC)
One of the most common kinds of air compressors is rotary crew models. They focus mainly on controlling the refrigeration cycles, more professionally known as vapor compression refrigeration. Rotary screw models play the role of raising and lowering the temperature inside when needed. Supervising such a contraption is essential to maintain the ideal climate for the entire area and ensures a suitable and productive environment.
Agriculture
Using air compressors in farming has proven to be very effective and budget-friendly. Because of its low rate of costs, air compressors have been used in agriculture for many years now. In this particular field, you can expect to work in ventilation systems and spraying necessities on crops. Fertilizing crops, operating pneumatic systems, moving grain from silos, etc., are some of the most common jobs in agriculture. These are all done with air compressors. Air compressors also configure dairy machines. Air compressor mechanics can expect to be paid well in this sector of work.
Energy Production Facilities
Operations carried out in oil rigs require a steady supply of clean, unadulterated air. This is essential to drilling for oil. Air compressors provide such elements to ensure the safety of the entire workplace and secure the means of production. Besides oil rigs, there are other places where your expertise will be needed. In various energy exploration industries, air compressors play a vital role.
Pneumatic tools are used widely in different sorts of mechanical operations. The configuration of steam valves and coolant circuits need to be overseen as well. The work you will have to do is very sensitive, and the slightest mishap can cause great harm to other workers and the entire facility.
Vehicle Repair and Customs
A lot of intricate parts and maneuvers inside vehicles are dependent on air compressors. Starting from engine efficiency to braking mechanisms, air compressors are used nearly everywhere. Working in a shop like these, you will operate on vehicles to determine and solve issues related to these. Air compressors are also used in spray painting and pressure washing. Meaning you might also need to carry out cleaning and customizing tasks.
Conclusion
Air compressors are a hefty tool, and you can do many things with them. The jobs that come with it are mostly odd but interesting. These tools are very environment-friendly. Workplaces are made less hazardous through their use. So, anyone with the expertise of air compression tools is bound to get a good job eventually.