When the roller blinds do not roll upwards, it is annoying. But you do not need to worry anymore if you are suffering from this problem because it is quite common. It is disturbing when the roller blinds in your home are not rolling up, but it is a straight-forward thing to fix in your home. It will be your complete guide about how to fix the roller blinds that are not rolling up. If the roller blinds in your home are not closing and opening smoothly, it can create further issues with your roller blind mechanism.
How To Spot A Problem?
Eventually, the roller blinds will start to jam and get stuck in a place. You can spot this problem if there is a loose thread on either side of the roller blind. If you have already spotted the issue, you can fix it beforehand so that it does not create further problems with your roller blind mechanism. If you do not want your roller blind to jam any further, then you should fix the mechanism as soon as possible.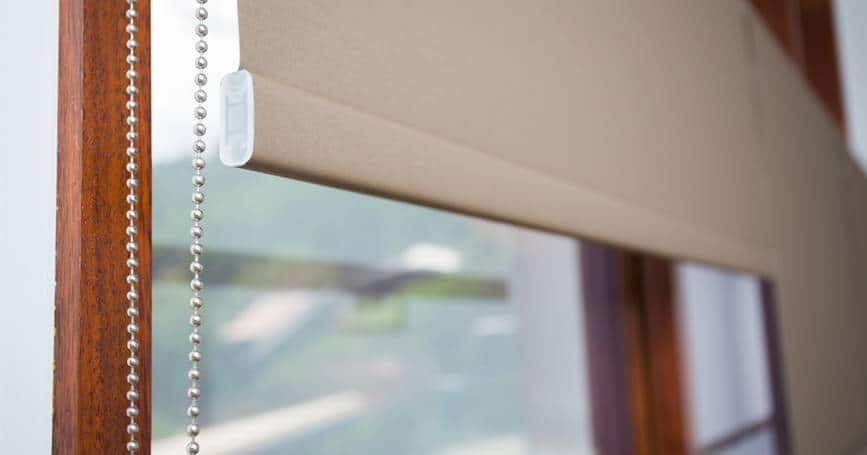 In this article, we will discuss how to fix roller blinds that won't turn. So keep on reading to find out more information about how to fix the roller blinds that is not turning upwards.
Trimming The Threads
If the roller blinds in your home are not turning, then you can prevent further damage to the mechanism by trimming the loose threads in it. It is as simple as it sounds. After giving of the loose threads, you will make sure that the roller blinds' edges are smooth. But you do not need to trim a lot of fabric. It is essential to keep in mind that you need to cut some millimeters using a scissor.
Removal Of Roller Blind
The second thing that you need to do is to remove the roller blind from your window. First of all, you will have to unclip the roller blinds from the brackets. Now you have to put the roller blind down, enroll in, and then roll it back up again. It is essential to keep in mind that when you are rolling the roller blind, you roll it tightly. You can ensure a neat and clean role by thinking about how the blind looked when you first got it from the store. Put the blind back into the mounting bracket and then pull it with your hands until it is closed half way.
Repetition
To make your roller blind operate smoothly, you have to repeat the process as mentioned above at least three times. After repeating this process several times, you shall see a significant difference in your roller blinds' smoothness of operation. This process includes taking the blinds down, rolling it tightly, and mounting it on the brackets once again.
After this process, the tension level in the roller Blinds' springs will get restored, and there will be no damage done to the mechanism of your roller blinds.
Contribute
Hey, Just one more thing, We're actively looking for expert to contribute (Similar to Great Fire Pit Ideas) to Home decor Write for us, If you're Interested, Please contact us!