It is two weeks till Christmas!!! Usually it is the time of year when Christmas decorating frenzy has started picking up pace. This year however, I am hoping to be more frugal and am looking up decorating options that won't break the bank, yet give thee house the warm Christmas-y feeling everyone loves. I can always rely on Decorator's Warehouse and check their new products.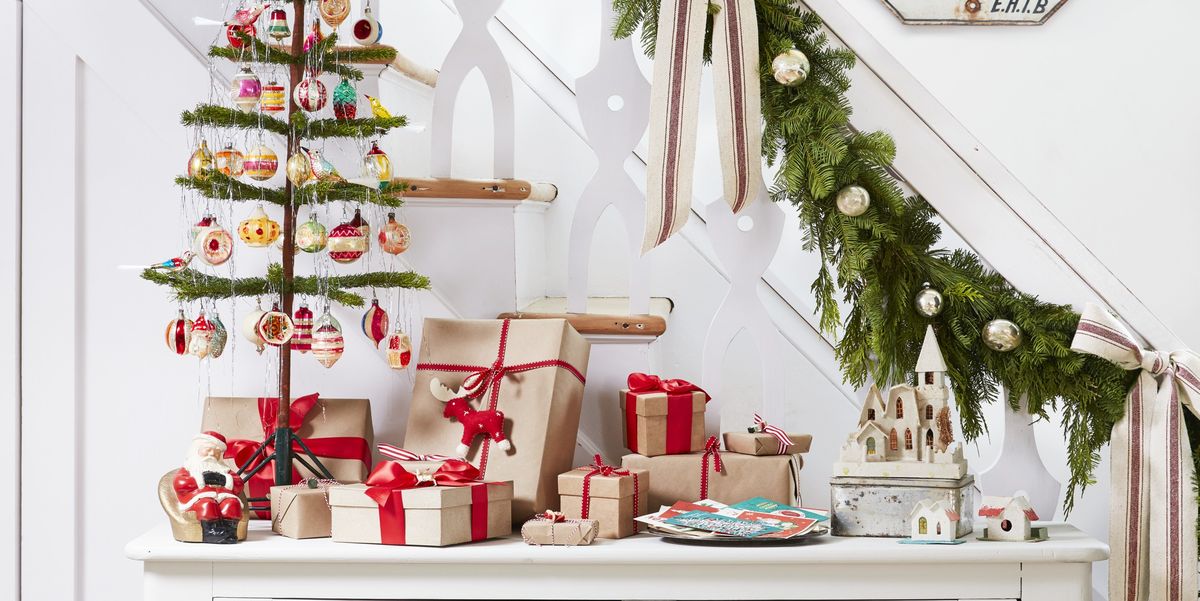 So, once you have your tree decorated, how do you bring the rest of the house up to snuff? Here are some tips on how to decorate your home for anyone on a budget. With some thrift store finds, super quick DIY projects, and stuff lying about the house, you can carve out some beautiful holiday decor to liven up your spaces instantly!
1. Christmas Wreaths
Christmas wreaths aren't just great hanging out on your front door to welcome guests to your home, wreaths are a great way to bring in some of that holiday cheer inside as well. There are a million and one ideas for DIY indoor wreaths that you can hot glue up in a jiffy. You can also find some great options in sales that you can use as is, or customize yourself. You can even make a rustic wreath out of natural elements from your yard. They don't cost a lot and with a few crafty touches they can look absolutely beautiful.
2. Decorate with throws and holiday pillows
Add some soft, warm blankets to your seating and put on some holiday themed covers on your cushions with pops fun holiday colours to add Christmas warmth to your regular home decor. If you don't have pillow covers in Christmas patterns, holiday colors, or plaids, here's a cheap and neat hack. Buy a bunch of canvas tote bags, paint or paint your designs on them wrap them on your existing pillows using the handle straps to tie them in the back. You can use the totes later on as well.
3. Use candles to ambience up the place
The right lighting is imperative in setting the mood for winter days. Placing a bunch of candles within some holiday decor can take your Christmas decoration to the next level. Candles work really well as centerpieces or on any other pieces of furniture. Scented holiday candles come in great scents like cinnamon, nutmeg and baked goods. You can use candles you have lying around the house and decorate them with some holiday elements to create the ideal centerpiece that won't cost you a single penny.
4. Wrap gifts early
Wrapped Christmas gifts placed under your tree adds that extra excitement to your holiday decorations. You can wrap your Christmas gifts creatively and you can even add fake boxes to look like Christmas gifts and place them under your tree. Use ribbon, ornaments, and cute gift tags and you have some Instant holiday decor for your tree.
5. Set your dining table
Even if you aren't planning to throw a Christmas party at your house, adding Christmas décor to your dining area potentially makes a festive feast out of any meal. Use stuff lying around the house and make a holiday themed centerpiece. You can use pine cones, candles, some fresh and dry leaves and fruit, it doesn't have to be expensive. Put a runner down the center of your table and you've got Christmas instantly.
Decorating for Christmas doesn't have to be expensive, there are plenty of cheap DIY options that can make your home look spectacularly fancy for the holidays. Remind yourself that true Christmas cheer comes from the spirit of Christmas and you can even just "deck the halls with boughs of holly" to go "tra la la la la la la la la". Merry Christmas!!!