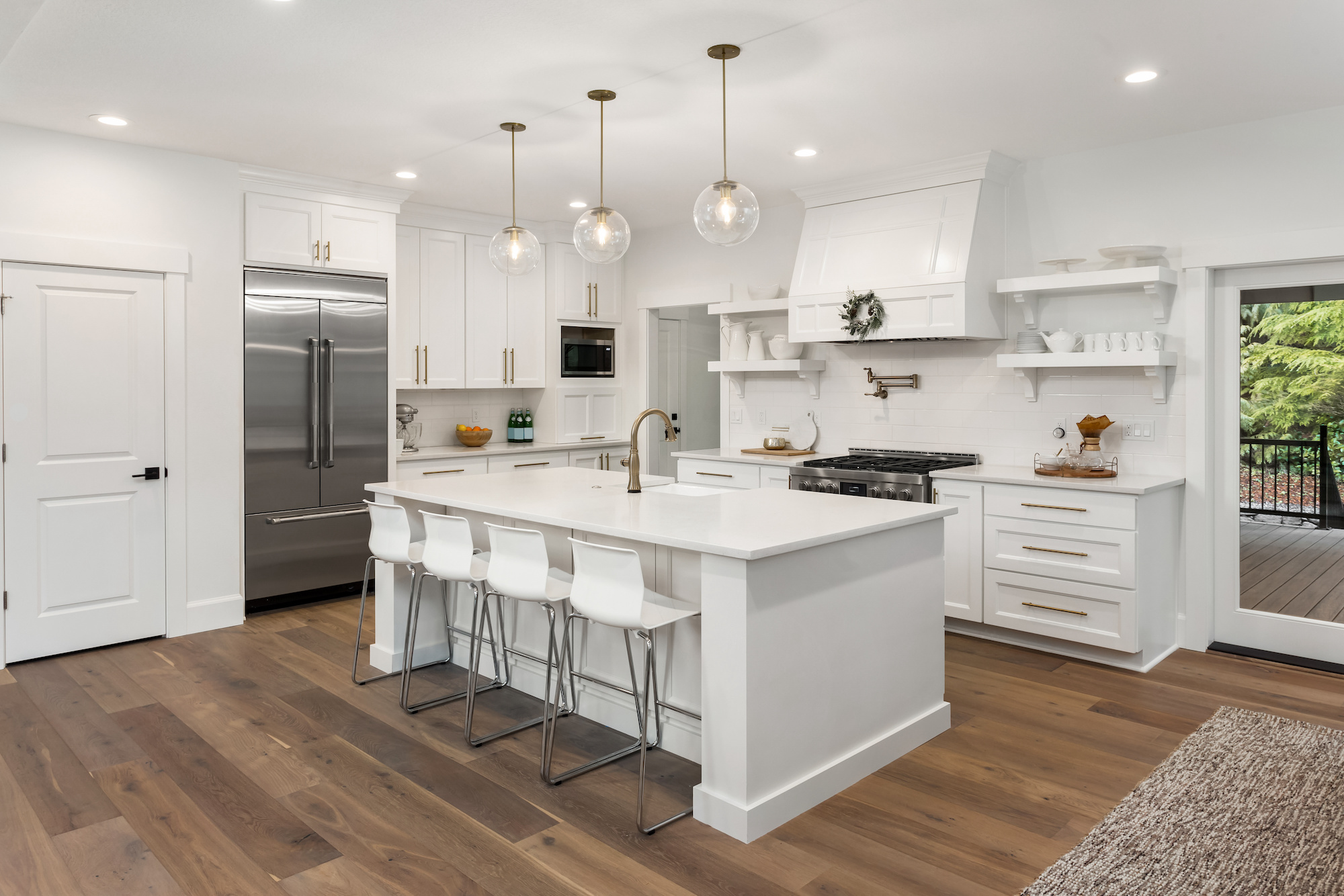 The kitchen doesn't just play host to preparing three meals a day – it's also a central area where families gather to dine and guests congregate to converse. You might just call it the heart of the home, which is why many homeowners want their kitchen to look stylish and inviting.
However, the kitchen also happens to be one of the most expensive home improvement projects. In fact, the average cost to remodel a kitchen is about $22,000 when you consider the likes of countertops, cabinetry, appliances, and finer details like sinks, faucets, and other decor.
The good news? It's possible to redo a kitchen on a budget, and some of the smaller features can make a big difference. In this post, we'll discuss some key ways to makeover your kitchen without breaking the bank. Here's a closer look:
Faucets and Sinks Can Elevate the Space
Sometimes, all a kitchen needs is a little refresh. Maybe you're content with the cabinetry, flooring, and some of the other more expensive items, but you want to update the sink and the faucets. From conventional stainless steel to copper bar or farmhouse sinks, there are a variety of options to choose from that will complement the theme or design you're going for.
Don't forget about the faucet! You might just be surprised at how much these pieces can make or break the overall look and feel of your kitchen. Faucets are available in one-hole, two-hole, and three-hole designs, as well as a wide range of metal finishes like aged brass, nickel, and stainless steel. Take some time to consider your options and make a selection based on your functional needs and desired aesthetic. Don't leave the sink out of the equation, either – the right sink and faucet combination can have a major impact on your space.
Focus on the Details
Sinks and faucets can breathe new life into your kitchen, but it's important to pay attention to the minor details, too. For instance, even if you like your current cabinets, your hardware might need a refresh. From new handles to hinges, a hardware update can add an elevated touch to your kitchen environment. If you're not planning on replacing your cabinets, just make sure that the hardware will install properly into the existing holes.
Switch Up Your Lighting
You likely spend a lot of time in your kitchen, and any place where family and friends gather should be inviting and welcoming. That's where the right lighting can come in handy. There are many different lighting options that make sense in the kitchen. From pendants and chandeliers over dining and cooking areas to adjustable lighting that allows you to set a softer mood, the right fixtures do more than just look great – they also accent focal points and give off a comfortable, homey vibe.
Decor Matters, Too
Now that we've discussed the hardware to include in your kitchen revamp, it's worth spending some time discussing the other details like centerpieces for your kitchen table, pillows for the breakfast nook, and items to display on your countertops. Take stock of your kitchen and determine what might look good (and where it makes the most sense). For example, a nice vase with freshly cut flowers on your kitchen table can brighten up the room and create a more inviting space. Meanwhile, pillows strewn on your breakfast nook foster a cozy environment that will make members of your household want to sit there to enjoy the most important meal of the day. There's plenty of other decor to decide on, too – consider how you'll complement your appliances, decorate your countertops, and adorn your walls.
Brighten Up Your Space
While decor and fixtures are crucial, sometimes a fresh coat of paint can be the perfect finishing touch for your kitchen makeover. Plus, what's nice about paint is that you can do more with it than just re-color your kitchen walls. If you want a new cabinet look but don't want to replace your current cabinetry, painting them can provide that refresh that you're hoping for without breaking the bank. Of course, you can also complement any new cabinets with a coat of paint on your kitchen walls to create the elegant, inviting space you dream of having in your home. Don't be afraid to get creative with your paint choices – high-gloss and matte finishes are "in" right now when it comes to kitchens.
While you might be intimidated about remodeling or refreshing your kitchen based on the cost alone, know that there is a path to getting the job done without exceeding your budget. Just take stock of everything you like about your kitchen and what you think can improve and move on from there. You might be surprised at how much you can do on a budget!