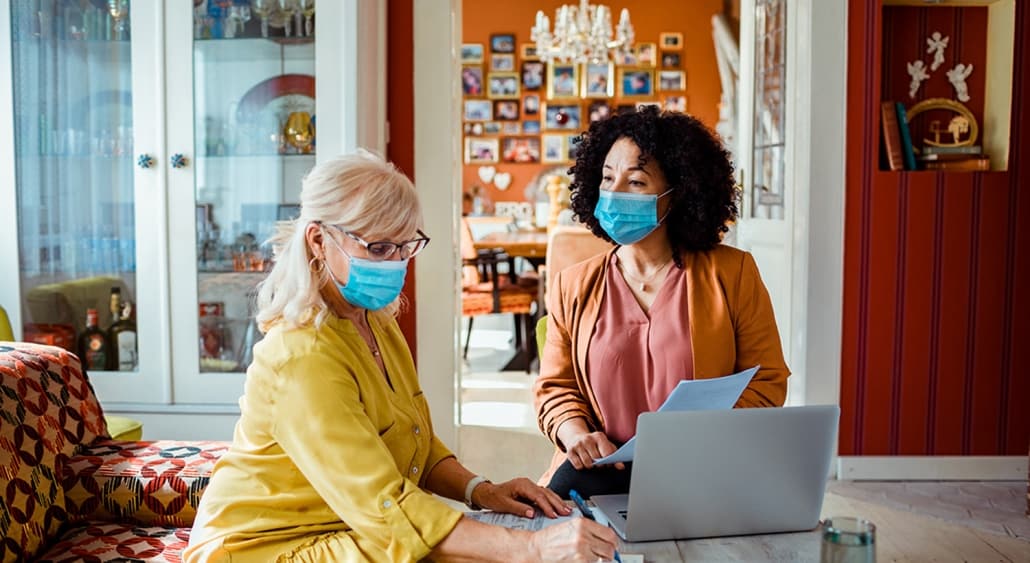 It's the dawn of a new era in real estate marketing.
The COVID-19 pandemic changed so much for the real estate industry. Many traditional industry practices depended on in-person interactions that felt irreplaceable.
Now, realtors must instead rely heavily on digital methods to find, develop, and convert leads. Realtors are expected to still deliver high-level experiences to potential clients, sometimes without the clients ever seeing the property in person.
Marketing best practices are therefore the #1 first step in any realtor's successful operation.
As the final quarter of 2021 nears, digital-based marketing trends have huge momentum in the industry. Real estate marketing is truly evolving and adapting. You can bet that these trends are here to stay.
Read on for four hot trends to take your real estate performance to the next level!
Modern Homes Sell
The market is hot right now, with record-breaking prices and the lowest interest rates in years. This means that as a realtor, you should understand there is steep competition, and the more updated and modern the home, the more it will sell – and you'll sell fast! According to Tri Point Flooring, a home with superior quality hardwood floors will be very attractive to the consumer. Other modern upgrades, like stainless steel appliances, granite countertops, and open floorplans are also attractive.
Virtual Property Platforms
There are two main virtual property platforms trending right now. People want to see everything about a home and its surroundings as if they were there in person.
Virtual Tours and Walkthroughs
It is an absolute necessity in real estate video marketing to offer virtual tours.
Virtual tours allow home buyers to view a home from out-of-state or if local regulations prohibit face-to-face interactions.
On Zillow, for instance, simply offering the Zillow 3D Home virtual tour can bring in 2 times more web traffic than a normal listing.
Make sure your properties are in tip-top filming shape before the camera is rolling!
Virtual Home Staging
Virtual home staging is another useful trick to test out. In general, staging is a highly effective strategy. Research shows staged homes spend 33% to 50 less time on the market.
While most realtors are familiar with traditional home staging, there are software platforms such as Virtual Staging Lab or Barion Design that can virtually "fill" a home with flawless interior design.
Bonus: virtual staging is usually a fraction of the cost of traditional home staging.
Single Property Websites
A single property website, or "microsite," involves creating a website that features only one individual listing.
Real estate agents can use this tool to help buyers narrow their focus on a specific listing without the competition seen on the third-party property listing websites. A microsite also allows agents total control over what is displayed on the site.
Realtors may find this particularly useful for luxury home listings, given the lifestyle branding opportunities for this type of property.
Lifestyle Branding
Social media is at the center of real estate marketing right now!
Real estate agents are focusing their content on displaying a particular lifestyle or evoking a certain feeling associated with a property.
For instance, you can use a short TikTok video set to catchy music to highlight a special feature of a property. This can really encapsulate an idea or feeling to entice a potential buyer.
Stay relevant by using drone footage of the area. Video captured via drone can quickly show clients exactly what to expect in the surrounding neighborhood and local community.
Some agents may find that further developing their own personal brand will pay off as well. Go live on social media to provide webinars, news, home improvement tips, and more to establish your audience and build trust.
Marketing Automation Tools
With so many new real estate marketing trends to try out, realtors are looking for ways to save time.
To keep up, realtors can use marketing automation technology to get ahead. These powerful tools provide an instant boost for lead generation and communications efficiency.
Here are some platforms to check out:
These services can qualify leads, provide customer relationship management, sync leads from different platforms, and more.
Another way realtors can expand their general automation is to use chatbots. Chatbots can assist potential buyers 24/7, increasing customer satisfaction for visitors to your website.
This hack will help ensure that all of the time you invested in marketing doesn't go to waste!