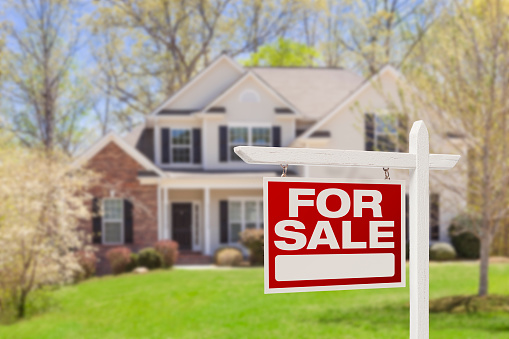 When you need to sell your home, you don't want or have the time to waste on a traditional sale in Toronto. It may not be possible to leave your home on the market for months waiting for the right buyer. Many people in a crunch situation sell their homes for cash to investors to get it done in less than a month.
People sell their homes for many reasons. They may be increasing their family size, changing careers, or moving to a new city. For others, financial difficulties could mean that a fast home sale has become a necessity. If you are in a situation where you are thinking,' I need to sell my house in Toronto, ON quickly,' for any reason, there are a few ways to get it done in a hurry.
Prepping your home for sale is the most effective way to draw in interested buyers. Let's take a look at a few ways that you can sell your home quickly.
Sell for Cash
Selling your home for cash is a great option for anyone that needs to make a very fast sale or doesn't have the time and money to invest in repairs. Property investors will give you a fair price for your home as it is without any requirements to sell. The process is fast and easy and you can have money in the bank in just a few weeks. Not all sales are the equivalent of a market value price on your home, but you will have a professional evaluation before you are given an offer.
Clean and Declutter
Making a good first impression is one of the most important factors in quickly finding a buyer for your home. If you need to sell your home quickly, you will need to clear out as much as possible before allowing tours. Clean out your closets, pantry, and cupboards of everything that is non-essential. Remove or take down any personal items and family photos to create a neutral space for potential buyers to view. You can rent a storage space to hold your belongings while you are waiting for an offer.
Deep cleaning should be completed prior to your first open house event. All areas of your home should be spotless if you want to make a good impression. All floors including carpeting should be cleaned, windows, walls, dusting, and deep cleaning of the bathroom and kitchen should be on your cleaning list.
Professional Photography
Most potential buyers start their search for a new home online. Creating a detailed and attractive listing can help you sell your home faster. Give as many details about your home as possible in your listing description. Consider bringing in a professional photographer to take the best photos of your home. Make sure that all rooms are photographed, the exterior, and that unique features are included.
Flexibility
When you need to sell your home fast, you don't have the luxury of waiting for the top offer. You will need to be flexible on many fronts. Be open to unscheduled showings and be flexible on the covenants that buyers request. You will need to be flexible on your price. You don't need to take a lowball offer; however, you will need to have some wiggle room in the lowest price that you are willing to take to make a faster sale.
Selling your home is already stressful without being in a time crunch. If you need to sell your home fast, follow some of these tips to help you put a "Sold" sign on your lawn quickly.