Hard-surface floors like wood, vinyl and laminate are popular for their practicality. But hard-surface floors aren't comfortable on the feet. To make them more inviting, add soft plush rugs to your living areas. A plush rug underfoot is the ideal way to anchor a living room, and make family rooms and bedrooms quieter. They're wonderful to sink bare feet into! Trendy, plush shag rugs make the perfect accent for mid-century modern rooms.
Ternate Plush Shag Rug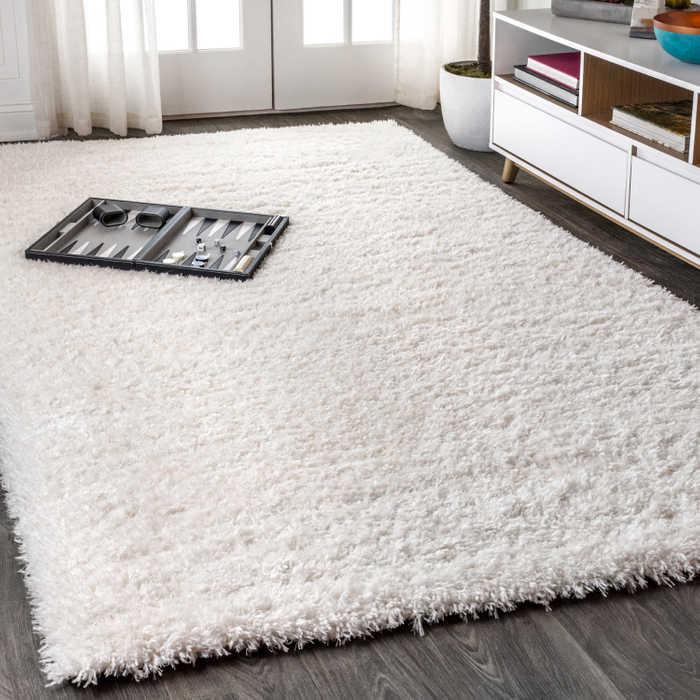 Types of Soft, Plush Rugs
Cut Pile Rugs
A cut-pile rug may be machine-loomed or handmade. The term "cut pile" means a rug constructed without loops. The pile is made from densely-packed fibers all trimmed to the same height.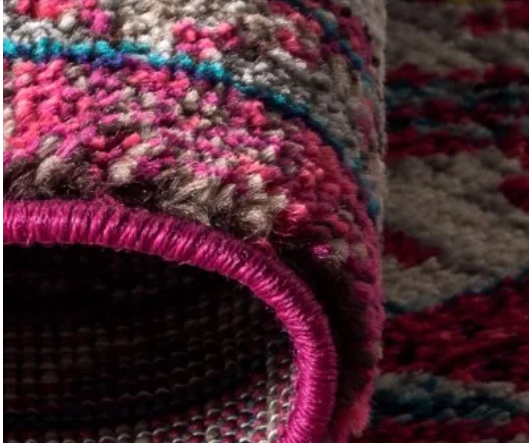 The result is a velvety-soft surface of wool or synthetic fibers. Cut-pile rug construction is common in traditional are rugs patterns like Persian floral or medallion rugs.
Geneva Medallion Rug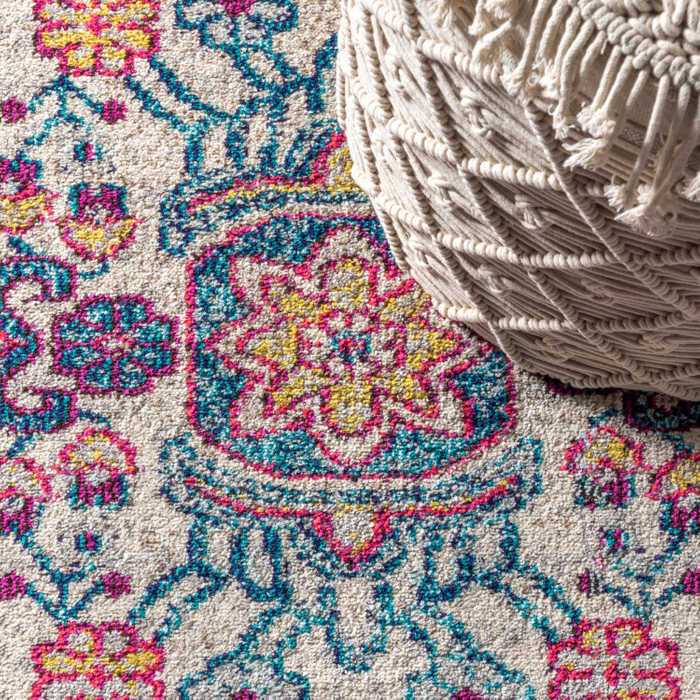 Shag Rugs
Shag rugs have a deep, soft pile made from long fibers. They may be either hand-woven or machine loomed. Most machine-made shag rugs are made from durable synthetic fibers. The long, soft pile creates a fluffy surface you can dig your toes into.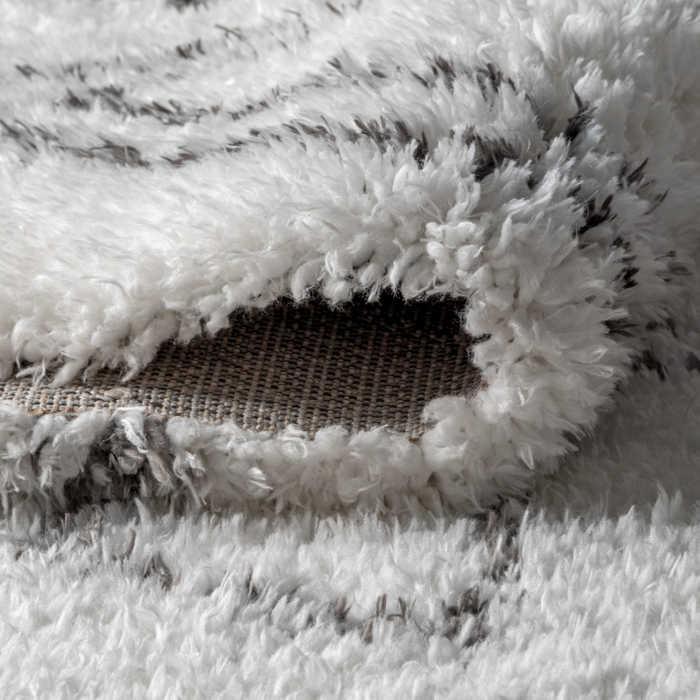 Some shag rugs have fibers that are all cut to the same length. A uniform-length shag is a little easier to clean than a mixed-length pile.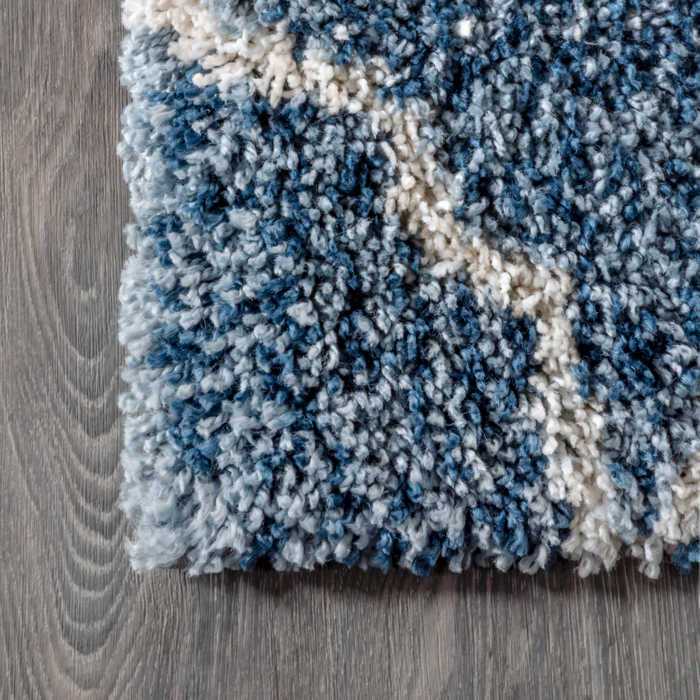 For a rustic, relaxed look, choose a shag rug that has a mix of fiber textures and lengths.
Ternate Plush Shag Rug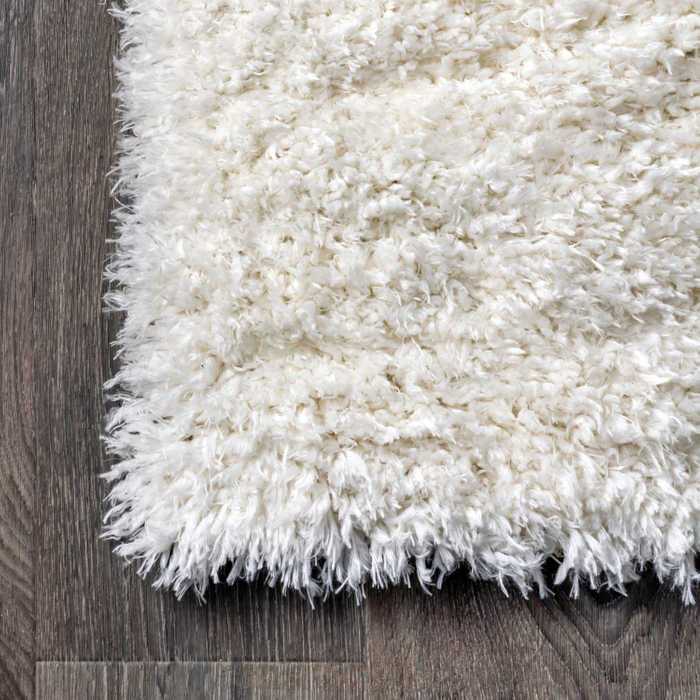 Use a shag rug in your home when you want to add texture, depth and softness to your interiors. Shag's cozy pile is the perfect contrast to modern, minimalist furniture. The plush texture adds a mid-century vibe to living rooms and bedrooms. If your style is rustic, bring in a shag rug for a touch of Scandinavian charm.
White shag rugs are popular for their light and airy look. However, a white rug can be a challenge to keep clean. If you want a soft plush rug but are concerned about upkeep, choose a shag rug with a pattern, and mingled thread colors to hide soil between cleanings.
Exuma Grid Shag Rug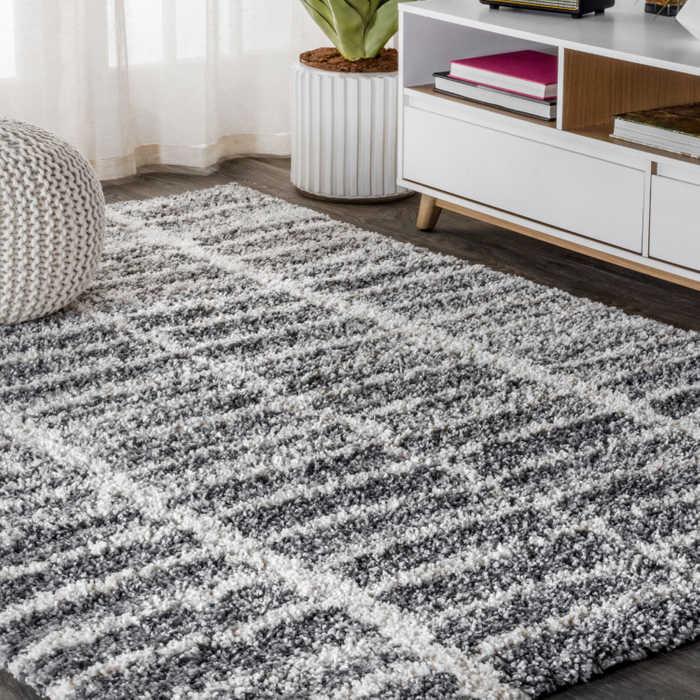 Shag rugs aren't for everyone. Because the deep pile can trap dirt, they require a little extra care. In a home with children and pets, a shag rug may work best in a low-traffic space like the master bedroom.
How To Care For A Soft Plush Rug
Any good housekeeper will tell you: the best way to keep your rugs clean, is to keep your floors clean. Sweep and vacuum hard-surface floors frequently to keep tracked-in soil and pet hair from getting into your rugs. Mop your floors regularly to keep dust under control.
A quality rug pad is essential for proper rug maintenance. A rug pad takes the pressure off the rug's fibres. It also keeps grit from working its way under the rug and wearing on it from behind.
All soft plush rugs should be vacuumed weekly. Vacuum the back of the rug as often as you can. This may not be practical with a large rug, but you can add it to your Spring and Fall deep-cleaning routine. Spot-clean any spills or stains as quickly as possible, and have plush rugs professionally steam-cleaned at least once a year.
Shag Rug Maintenance
The plush pile of a shag rug feels wonderful on bare feet, but it also requires different cleaning methods than most rugs. The long fibres may get matted down from foot-traffic, and they can trap debris deep in the pile. To care for a shag rug, it helps to have a rug rake like this one: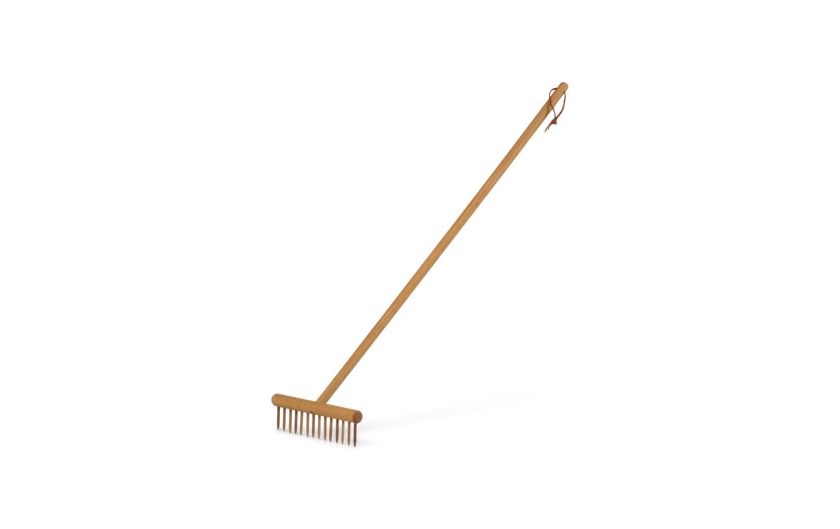 Use the rake to comb the rug before vacuuming, and as often as you like to fluff up the shag pile. The more often you comb it, the easier it'll be to comb – just like caring for a fluffy pet!
The best vacuum cleaner for soft plush rugs is one that has adjustable pile-height settings, and a switch to turn off the beater bars. If your vacuum doesn't have this feature, you can use the upholstery attachments instead. You can also use a hand-vacuum.
Vacuuming your shag rug requires extra care. The wrong vacuum setting can pull fibers off the rug or even tangle it in the vacuum.
To take good care of your shag rug, follow our cleaning tips:
How To Clean A Shag Rug:
Shake: For small rugs, pick up and shake vigorously, then vacuum the floor.
Beat: Small and medium rugs can be hung outside, and beaten the old-fashioned way with a stick.
Rake: Use the rake before vacuuming to loosen debris.
Vacuum, Step 1: If possible, vacuum the back of the rug first, with beater bars, to loosen soil.
Vacuum, Step 2: Using a vacuum without the beater bars, vacuum the front of the rug carefully. Be sure to set the pile height as tall as possible on your vacuum settings.
If the first round of vacuuming doesn't remove all debris, use the upholstery attachment or a hand vacuum. Part the rug's pile into rows as you vacuum, so you can reach to the back of the rug. If your rug has debris tangled in the fibers, you may need to get down on your hands and knees and pull it out. For sticky messes, a spoon is a big help.
Clean small spills or pet accidents by spot-cleaning as soon as possible. When an accident happens, use a clean towel to soak up as much liquid as you can. Spray the area with mild detergent (or white vinegar for pet stains), then rinse thoroughly and blot as dry as possible. Let the rug dry overnight, then fluff up the fibers with a carpet rake – or just vacuum.
We don't recommend renting a carpet cleaner to shampoo a shag rug – this type of machine is too heavy and will mat down the fibers.
Professional cleaning is the safest and most effective way to clean a shag rug. It's difficult to completely rinse a rug when spot cleaning. Any residue left behind can attract dirt, causing a new stain. (It can also make rug fibers stiff.) So have your soft plush rug professionally cleaned every year to remove stains and residue. This prolongs the life of your rug and keeps the pile soft. Once the rug is dry, you can use your rake to comb the fibers and fluff them back up.