Humans are always attracted to beautiful spaces. You may have some of the best pieces of furniture and fittings in your home. However, you will still never feel satisfied until you take care of that outer space and make it attractive. Improving the curb appeal of your property is the first thing you need to do if you want to increase its value.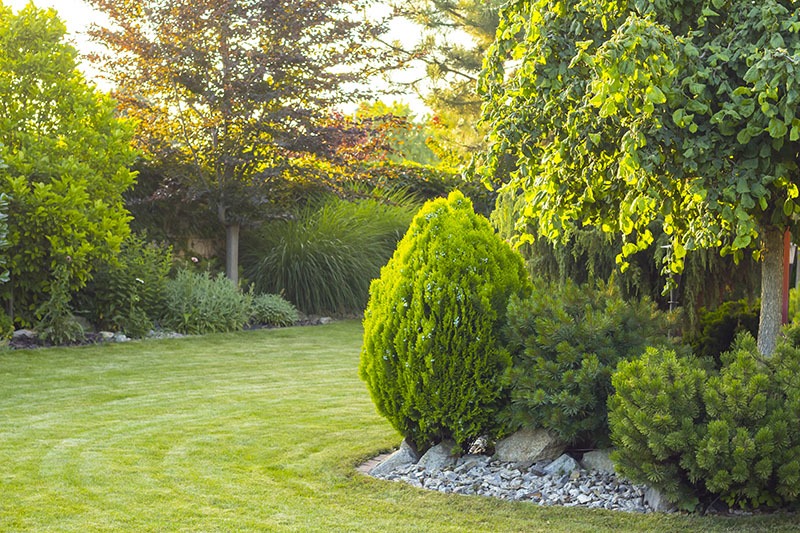 If you have planted some trees within your property, you have no option than taking care of them if you care about appearance. Thus, landscaping services by Huntington Beach tree surgeons should cross your mind if you want a service that is worth your time and money.
What is the work of a tree surgeon?
It is a professional that is responsible for the planting, felling, pruning and general treatment of trees. Such a person provides professional tree care such that the homeowners do not have to worry about tree branches damaging or making their properties unattractive. The following are some of the roles of a tree surgeon:
Inspection
A tree surgeon will inspect your trees' state and come up with a management plan that suits your needs. The assessment will highlight how much work will be performed, how long the work will take, the tools that will be used and how the tree management will affect the surrounding. You can thus budget and ensure that you set aside enough resources to ensure that the tree management is done to completion.
Crown reductions
There comes a time when you need to reduce the tree's crown overall volume and size. The ideal tree surgeon should do this and still maintain the natural shape of your trees. The tree could be posing a threat to your stuff due to its close proximity to your garage or house. You may also be looking forward to more lighting into your garden. The expert will do prune down the weak leaders and end up with a balanced crown. Do not settle for companies who suggest heavy reductions as they promote heavy re-growth, which is expensive in the long run.
Hedge trimming
If you are looking for ways to improve your garden's look, you should opt for hedge trimming and shaping. A hedge will give you a sense of privacy in your home and that is why it should be handled only by experts. It also a nice approach if you want to improve noise reduction in your home. The tree surgeon will analyze some of those hedges that need to be pruned and maintain the authenticity of your home. The expert should also protect against the common diseases that affect hedges.
Remove dead branches
Trees are exposed to diseases, just like any other living thing. Some of these dead branches are at risk of falling on your property. Imagine coming from work, and a dead branch falls on your car and the damage it is likely to cause? Some of these branches are also infected with some diseases that can spread to the entire tree. A tree surgeon will remove such dead branches before they damage your property or spread the infection to other parts. They will also provide protective treatment and avoid further infection.
Factors to consider when selecting a tree surgeon
Essential qualifications
Tree surgeons perform multiple tasks as we have already highlighted. You must thus ensure that you pick someone who fits the task at hand. For instance, if you are looking for someone to plant trees in your compound, you must get someone who understands the area, soil, and climate to end up with the right breeds. The same applies if you are looking for someone who will prune the trees.
Getting someone who can handle multiple duties is an awesome approach if you want to save on costs. It is also easy to maintain your trees' health history when you have a single take care of your trees. The ideal company will list their qualifications on their website and catalogue such that you can evaluate what suits your needs.
Licenses and accreditations
Laws differ from one place to the other. You must get a permit to fell trees in some countries. On the other hand, there are some where you can cut down trees at will. You must ensure that you get someone licensed to conduct this job irrespective of your country's laws. Licensing makes it easy to follow up if there are challenges that you come across during the engagement.
Cost
Tree surgeons are professionals that need to be paid for services rendered. The best approach if you have never used one is to shop around. You can thus get quotes from different companies and compare against the services they render. You are likely to get a good bargain if the company you contract does multiple tasks at a go. You are likely to spend more than average if you want emergency services such as the pruning of a branch that is about to cause damage on your property.
Insurance
There are a lot of things that can go wrong especially when it comes to pruning and removal of dead branches. The company you contract should be insured against such risks as they can cause massive damage on your property. Ensure that the company that you contract has a valid license that you can rely on.
Accreditations
Like any other job, tree surgeons get different accreditations based on the level of training and experience that they accrue. Such qualifications differ from one country to the other and you must know what applies in your region. Being a member of a certain group is not enough to gauge whether one is accredited. You must only opt for those professionals that invest in continuous training on top of paying the annual fees to belong to a certain group.
You do not have to struggle with overgrown branches and trees in your property when you follow the above tips. Get yourself a tree surgeon who will take care of your trees as you focus on other things in your property.