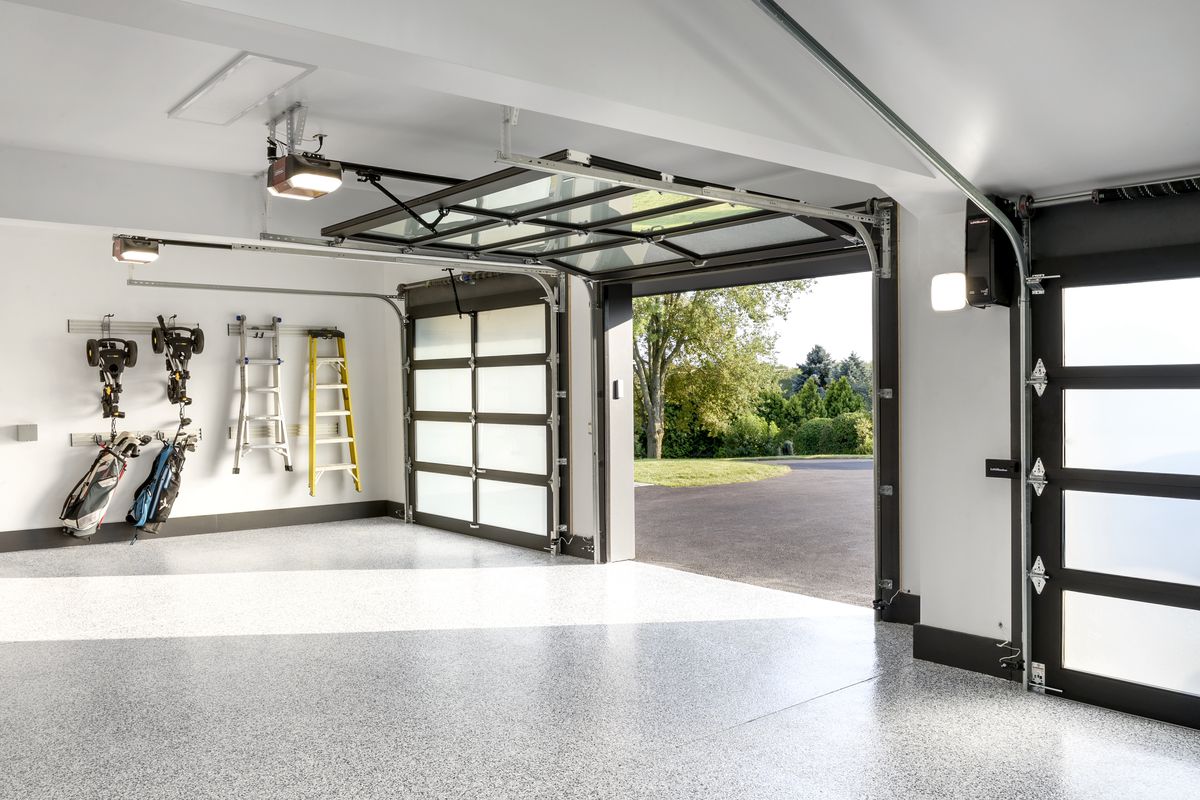 The garage is one of the most exciting and also the most creative spaces in the house that most people often overlook. However, it's a good thing that resources on lighting for your garage shop and detailed reviews on garage fixtures are easily available online.
More Than Just Parking
The garage as a creative space comes in the fact that a lot of people usually haven't rethought the space it holds and all the many things you can rework or repurpose it for. Your garage space is a room for a lot more than just parking space, such as:
Space for power tool projects
Bigger workspace
Extra storage room
Spare room for a man-cave or a hobby room
Indoor gym or workout station
Possible home studio area or home office
There is an endless amount of DIY renovation ideas you can work with to further maximize your garage space, and this is why it is important to consider the lighting inside and outside it.
Consider Indoor and Outdoor Light Fixtures
The garage consists of both the indoor room it holds and your home's outdoor space.
If you have a big enough space for a driveway and a lawn, getting some outdoor lamps installed on the path will be a great way to illuminate the garage as another entry into your house.
If your driveway is just enough in size, you can install motion-triggered outdoor lights that will also aid your parking at night since they will light up the moment it detects the movement of your car.
As for the indoor room, you should begin treating this space like any other room in the house when it comes to lighting. If your other rooms take into consideration having ceiling fixtures and lamps as added light, then your garage should also have them.
It is time to say goodbye to a dusty, dark, and damp garage and say hello to the room in the house that has always been ignored.
Rethink and Then Follow Through
Have you considered repurposing the garage as more than just a parking space? If you have, you're already on the right track, and you should start putting that idea into actionable plans.
The moment you start doing more in, and within the garage, you'll be able to see better what else needs improvement and what can be made better. Working in the garage during the daytime still doesn't promise enough natural light unless the doors are kept open.
If you're not comfortable keeping them open–and keeping your house open in that case–then you need to boost the lighting of your garage so that it can be a productive space for whoever needs to use it, especially if the car is out or if you don't even have a car and can truly transform the garage into a spare room.
Create the Illusion of Space
With proper lighting and great organizing, you can turn a room into a space that looks bigger. Whether it's by using LED panels or LED tubes to maximize the space, you can create the illusion of a bigger working space.
You can do this by going through what your garage currently holds, properly sorting them, buying space-saving storage containers or furniture, and even looking into wall-mounted fixtures.
Work Well With the Upkeep
Great lighting fails when maintenance is poor. If you don't clean your garage as often as you do with the rest of the house, it will be housing bugs and spiders that thrive in dust and create webs.
Because it is both an indoor and outdoor space in your house, it is pertinent to note that cleaning up on the floor will require more than the usual routine you do for the rest of the rooms in your house.
Suppose you're also using your garage as storage. In that case, you need to make cleaning a routine or a habit to ensure that everything you has kept stored will remain in top condition, salvaged from any possible termite attack or damage from poor storage.
Ensure Safety
Your garage is another entrance into your home. Yes, you read that right. It isn't just about the living room, the patio, or the backdoor. Because of this, you are ensuring safety in the garage should go beyond just sturdy and trusty locks but also with proper lighting.
Going back to the motion-triggered lights, you can also use this as an added safety measure with your garage since it uses sensors to detect possible movement.
You can install these lights as a safety precaution if you don't want to automatically wake an entire neighborhood with blasting alarms.
Additionally, a well-lit house–including your garage–will be less likely to be targeted by any trespassers as they know there are people inside the house.
It goes without saying, reworking your garage is truly an exciting home improvement project and committing to a well-lit garage shows just how much care you put into every room in your home.