The black and white patches of mold look unpleasant and are also incubators of various health issues. Mold grows about anywhere where high moisture conditions persist, though majorly during the rainy or winter seasons. Nevertheless, these may persist all through the year.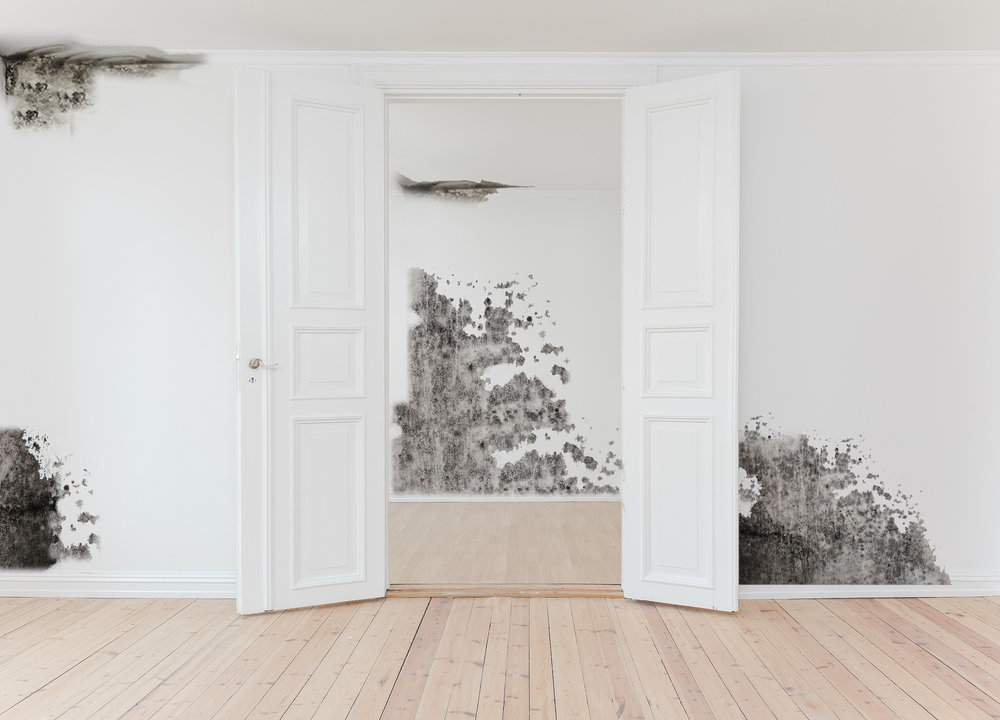 A mold is a fungus that grows on walls, floors, furniture, and textile. It consists of small organisms that thrive on moisture and humidity. As soon as mold finds favorable conditions, it starts reproducing with the help of tiny spores. Surprisingly, these tiny spores travel through the air, and you get exposed to them almost every day. While a small amount of mold spores is harmless, an infestation can cause serious health issues and can only be controlled with mold remediation.
Mold remediation is a process that helps in removing mold from your house. It consists of a few steps that must be carried out by professionals so that the mold doesn't find its way back. So, without wasting much time, read along to know more about mold remediation.
Understanding the Process of Mold Remediation
Mold remediation involves the cleaning up of existing mold along with inhibiting its recurrence in the future. It mainly begins with addressing the moisture source. Mold is quite common in several households and is usually found as grout between the tiles. While you can get rid of it using a bleach-based cleaner, an infestation requires urgent attention and must be carried out by professionals. Let's have a look at some steps involved in the process of mold remediation.
1. Containment
Containing the mold is the first and the most important step after inspection. All the windows and doors that lead to other rooms are closed and sealed with polyethylene sheets. To make sure that mold doesn't find a way to escape, the seams of these sheets are sealed using duct tape.
2. Setting Up of an Air-Filtration System
An air-filtration system ensures that the air's mold spores get filtered and do not spread to an uninfected area. These systems also remove other allergens like pollen and dust, which escalate the growth of mold.
3. Cleaning and Disinfection
Cleaning and disinfecting mold are important steps of mold remediation. First, non-porous materials and wooden surfaces are cleaned using a wire brush and bleach. After that, a solution, preferably a moldicide or a biocide, is applied to the surface. The infected material that cannot be restored, like furniture, textile, and carpets, must be disposed of.
4. Fixing the Source
The moisture source in a house can be a water leakage, damp ground conditions, or moisture retained in the building material. If a technician finds a leaking pipe that goes up to the attic and is causing trouble, he will try to fix it himself or hire someone who deals with such issues.
5. Encapsulation
The final step of mold remediation is known as encapsulation. It deals with the fungus present in an infected area and cannot be removed manually. Usually, the mold is encapsulated in a layer of paint or similar material that further inhibits its growth.
When do You Need a Mold Remediation Service?
Mold infestation can be a serious concern when it comes to you and your family's health. It does not go on its own and keeps on growing if left unattended. Furthermore, it destroys the surfaces it grows on, like wooden panels and concrete. Therefore, you must consider mold remediation service when:
You or your family members experience symptoms like runny nose, nasal congestion, difficulty in breathing, wheezing, chest discomfort, throat irritation, or cough. Though these could relate to seasonal allergies, they are also common symptoms of mold allergies.
There is a water leakage issue.
You notice small patches of mold in and around your house.
Your clothes and other belongings are covered with mold.
While contacting a professional mold remediation company, make sure to tell them about your situation. They will start the process immediately to help you get rid of this nuisance.
While you may want to try your hands on a DIY mold remediation procedure, the result might not be as fruitful. Therefore, if you notice any type of mold infestation in your house, it is better to call professionals and make the most of their services. Hiring professionals will be beneficial because they are:
Highly trained
Provide a full-fledged assessment
Ensure proper treatment
Equipped with the best-in-class tools
Professional mold remediation service will help you bring the pesky fungus under control. Above all, it will ensure to keep the damage to a minimum level so that you do not have to throw your valuable items. If you have noticed uncontrolled mold growth in your house, we suggest you contact a mold remediation company ASAP!