In the real estate business, home staging directly affects the sale of the property. For every $100 invested in staging, according to the National Association of Realtors, the potential return on investment is $400. It further states that a staged home sells 17% more on average than a non-staged home, and 95% of staged homes sell in less than 11 days – statistically, 87% quicker than non-staged homes.
In the technological world where 90% of buyers start their home search online, virtual home staging has given an opportunity to real estate agents to easily, inexpensively, and quickly turn their empty home listing into something visually-appealing to their potential buyers. Statistics say, virtually staged properties spend 72% lesser time on the market, and they sell for more value.
Benefits of Virtual Staging
Enhanced Listing Appeal: Virtually staged homes have better visual appeal than other competing houses for sale, including higher-priced houses and new construction homes.
Property Sells Faster: Virtually staged properties sell faster compared to non-staged houses. From the day the property is listed until the day it closes, virtual home stages shorten the time frame, even during the slow real estate market.
Cost-Effective: This 100% digital solution is a cost-effective alternative to traditional home staging. For only a few dollars, real estate agents and sellers can create realistic photos of rooms showcasing individual spaces at their highest potential.
Increased Offers and Higher Selling Price: Virtually staged homes can increase the number of offers and the selling price in hotmarkets.
How Can Styldod Help Realtors to Sell Their Property Faster?
Styldod has helped over 1000 realtors all over the US to virtually stage their homes.
It is trusted by realtors from reputed agencies like ReMax, Coldwell Banker, Keller Williams, Sotheby's International Realty, Berkshire Hathway, Century21, etc.
What to expect when you work with Styldod?
Affordable Pricing
Styldod makes your selling experience LESS stressful and definitely MORE affordable with its introductory price of $12/image, which is 50% lower than the market price.
Variety of Styles
Styldod offers 8 different style options to choose from, and each of these styles has a vast portfolio of furnishings and décor options in varying colors and sizes. The expert virtual stagers can customize the room space depending on the style and preference of your buyer demographic.
Unlimited Changes
Styldod wants to ensure that you are 100% satisfied with the product. Until that happens, you are free to request unlimited revisions.
Easy and Hassle-Free Process
Just in 3 simple steps, you can order for virtually staged photos and sell your property faster.
Step 1: Choose the interior design style from over 30 options provided to you.
Step 2: Upload photos of empty room space. The team can work fine with a cluttered room as well.
Step 3: Although optional, Styldod recommends uploading the floor plan.
Other Additional Services
You can request additional services from Styldod, and these include:
Basic editing– The expert virtual staged professionals can enhance the photo's color balance, brightness, and perspective.
Image modification (Old to new)- Styldod's expert photo artists can help with modifying the image to make it visually enhanced by replacing the wall color, flooring, kitchen cabinets, and much more.
Clutter removal- The professional virtual stager can remove unwanted or extra items, which can be distracting in the photo.
Occupied to vacant– Styldod's photo professionals can transform your occupied property listing to look empty by removing the occupant's furniture and personal belongings from the photos.
Styldod transforms your empty or cluttered room space into something that's welcoming and cozy, revealing its true potential to your potential buyers. With meticulous attention to details and affordable pricing, Styldod helps you get a competitive edge for your real estate listing and help it sell faster on the market.
Author Bio: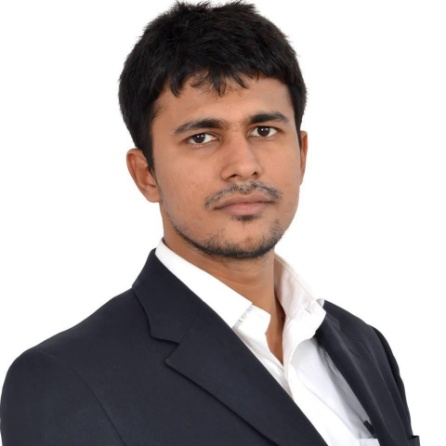 Rahul Agarwal is the Co-founder & Chief Business Officer at Styldod, where he has taught a computer to do interior design! Styldod provides the most hassle-free & inexpensive virtual staging solutions for real estate agents so they can sell their listings faster, and for higher prices. Rahul was also a co-founder of Mebelkart (which is acquired by Ask Me). He's your everyday IIT Kanpur nerd who pushes the boundaries with his innovative entrepreneurial stints and is also a sound startup investor & advisor. Rahul attributes his success as a professional to the discipline he has learned from his district hockey days, being a swimmer and a gym enthusiast.