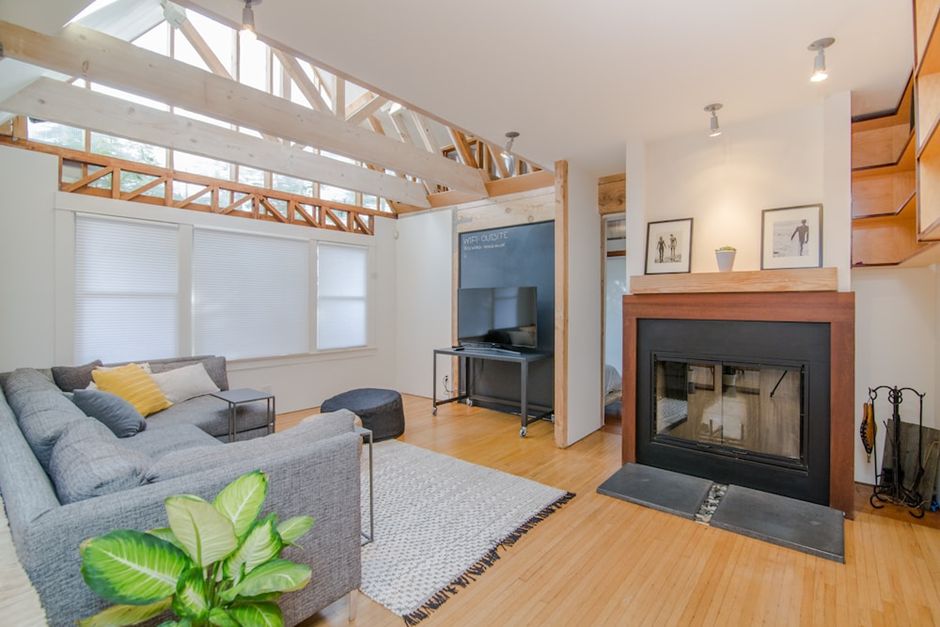 Home staging is important for home sellers, especially in the current competitive real estate market. Proper home staging not only makes your property stand out from others on the market but also makes it appealing to many potential buyers. While there's a common notion that home staging isn't necessary, especially if you want to sell your house fast for cash, staging can increase property value if done correctly. Unfortunately, poorly done staging can be a deal-breaker. Below are a few things you shouldn't do when preparing your home for sale.
1. Ignoring Simple Improvements
While you shouldn't invest in expensive home improvements, simple renovations can increase your property value and make it sell quickly. Home staging shouldn't be costly and time-consuming, especially for properties that are in good condition. Some of the simple home improvements you shouldn't ignore include:
Add mirrors – The reflective quality of mirrors makes your home brighter, less cramped, and stylish. If you don't have intriguing artwork, using a sizable mirror can make your place designed and curated.
Reconsider your window treatments – You should discard old and worn-out window drapes for modern options. Choose simple, functional window covers that make your home breathable and visually appealing. For instance, replace window-frame-length curtains with floor-length curtains that hang near the ceiling.
Upgrade floor rugs – Upgrading floor rugs is another simple and affordable home staging tip that can change the appearance of your home. Your rugs should fit your floors and match the furniture. Avoid small rugs and ensure the front legs of chairs and couches touch the rug.
Reorganize your bookcase – While decluttering to stage your home, you should give your bookshelf a new style. Home décor experts suggest removing 25% of the books in a cluttered bookcase to provide more vertical and horizontal placement space.
Update your light fixtures – Potential buyers often explore every part of the house before making decisions. This includes opening the drawers, faucets, and light switches. If one or two light switches or electrical outlets are faulty, you should fix them immediately. While they are small issues, they can cost you a potential offer. You should also replace burnt-out bulbs and other interior lights.
2. Over-Personalizing Home Décor
While personal touches in the house make it home to you, chances are they won't resonate with potential buyers. As mentioned, the goal of staging a home for sale is to make it appealing to many buyers. An excessively personalized home is a turn-off and reduces the pool of potential buyers ready to make an offer.
Even though meeting every buyer's expectation is impossible, you should depersonalize to appeal to the general crowd. The best way to achieve this is to hire professional home stagers who work without bias. Specific areas to focus on when depersonalizing include the kitchen, master bedroom, dining room, and living room. This involves:
Removing collection items and traces of personal hobbies – Before repainting and rearranging your home, you should put away everything that signifies your presence in the house. Potential buyers should see that your belongings are virtually not there, and they can move in as soon as possible. You should specifically focus on items suggestive of religion, hobbies, hunting, and sports affiliations.
Repaint bright accent walls – Most realtors recommend using neutral tones when repainting your walls. Warm colors like light gray are best for living rooms, while blue-gray should be used for kitchens and bathrooms.
Remove personal pictures from walls, mantles, dressers, and other surfaces. You should replace personal photos with framed art pieces and home décor accents buyers can widely relate to.
3. Making Costly Improvements
You shouldn't spend thousands to make your home attractive to potential buyers. Some realtors and property brokers suggest that homeowners should spend thousands of dollars on renovations to list their homes for sale, which isn't true. Average homeowners preparing to sell their homes won't enjoy a high ROI by investing in big home renovation projects, such as bathroom and kitchen remodeling.
Popular fixes, such as repainting the exterior and interior, offer a maximum ROI of 51%. Repainting is less profitable if your home has neutral colors. You should consult extensively before embarking on home improvement projects. If possible, you should also avoid major fixes, such as adding a bathroom, new master suite, or kitchen. Some of the things you shouldn't fix when selling a house include cosmetic flaws, minor electrical issues, walkway cracks, old appliances, and building code issues.
4. Limited Outdoor Staging
Most homeowners focus on interior upgrades, forgetting about the exterior parts. While the inside matters and carries significant weight, you should also improve your curb appeal to get a better return on investment. For starters, you should improve the condition of your yard before listing your property for sale.
Potential homebuyers, especially millennials, focus on the exterior space when shopping for properties to purchase. Before deciding to spend on a property, they ensure that everything is well maintained. This includes the roof and exterior paint job. You should also take care of the lawn, backyard, and general landscaping.
5. Overfilling the Space
Overfilling the space is another common mistake made by homeowners preparing their homes for sale. If you are selling a small home, having a lot of furniture and home décor makes it appear cluttered. You should choose unique items that can highlight your home.
Homeowners also make the mistake of using accessories excessively in their homes. Ideally, accessories should add value to the property and not take away the overall appeal. You should embrace minimalism when staging your home for sale.
Endnote
Listing your home for sale is certainly exciting, especially after remodeling and preparing it for the next owner. Unfortunately, most homeowners make these staging mistakes that detract potential homebuyers. Ideally, staging efforts should focus on making the home appealing to a wide range of buyers. While potential buyers may have different home décor styles and living situations, proper staging should make it easy for them to visualize themselves in the house.