There isn't much else on earth that is rewarding as owning your own home. This is a high-value piece of property that you will be able to pass down to your children. And, they might even be able to pass it down to their children one day. Of course, this is not to say that owning a home doesn't come without a lot of work and hardship because that would simply be a lie.
While owning a home might be a rewarding experiencing, it will also be one of the most trying experiences of your life. You will constantly be monitoring and maintaining items throughout the home to make sure they are working properly. And, if you don't learn to tackle some of these tasks yourself, you are going to end up going broke paying for repairs. Learn to tackle come common DIY home improvement projects with the following information.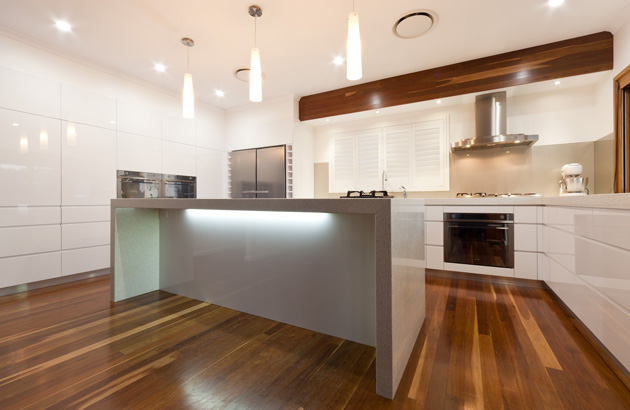 Wobbly Furniture
How annoying in an end table that does evenly on the floor? Every time you walk by it or place something on it, it sets there and teeters back and forth like a rocking chair. Well, this is one of the most common problems that you will find in any home, so it makes the most sense to start here. And, most of the time a little project like this is fairly simple. That being said, there are several different ways that you can go about tackling a project like this, and some professionals will suggest other methods while others suggest something else entirely. This guide is going to focus on some of the most simple solutions.
Of course, the most simple solution for fixing a wobbly table would be to just place a shim under the short leg, but you can do better than that. In fact, all you have to do is sand down the long legs. This doesn't even require any assembly or disassembly. Get a sander or piece of sandpaper, depending on the severity of the issue, and sand down the legs that are longer. Make them even until the table sits smoothly in the applied area.
Faux Backsplash With Peel And Stick Flooring
If you read any DIY improvement forum or speak to any professional, they are going to tell you that one of the best ways to improve the look and value of your home is by adding a backsplash in the kitchen or bathroom. Well, this doesn't have to be an expensive project, and it is something that you can do on your own. Depending on the type of backsplash and materials that you decide to go with, you really will need nothing more than the backsplash and glue or caulking. Choose a color and design that matches your area, clean the applicable space with soap and water, apply the glue or caulking, and then apply the backsplash. It really doesn't get much simpler than this.
If you want to really enhance the area, you can opt for some quality Kohler products and go ahead and switch out the faucets as well. This is another job that you can tackle on your own, as long as you know how to access and shut off the water. Just make sure there are no leaks when you are done.
Smooth Sliding Drawers
If wobbly tables and chairs bother you then you are likely not a fan of sticking drawers either. Luckily, this is another simple project that you can tackle on your own. In fact, this one is so simple that you won't be able to believe that you haven't already had them fixed long before now. All you have to do is rub a stick of old candle against the bottom of the drawer where it meets the dresser. Apply the same method to the dresser itself, and you'll be accessing your clothes with ease.
No More Sticking Doors
You might love your home, but you certainly don't love it enough to get locked in it. And, you surely do not want to get locked out. While sticking doors is usually a common problem on interior doors, the same can occur with exterior doors as well. A lot of times this happens because of moisture. Either the door itself will swell or the jambs will swell or get out of whack. Luckily most of the time a simple shim will do the trick. All you have to do is cut a piece of thin cardboard about the size of a door shim, and insert it between the actual door shim and hinge. Screw everything back in place and you will have just avoided a couple of hundred dollars in repair expenses.