It can be a challenging task to organize a small apartment. In the beginning, all you see is a small room with no character and no charm. Organizing a small apartment or a studio apartment is not as hard as you think. With a little bit of imagination and a lot of planning, you can incorporate functional and decorative techniques that will help you turn your studio apartment into your own personal show piece. The key to planning a small space is functionality and storage.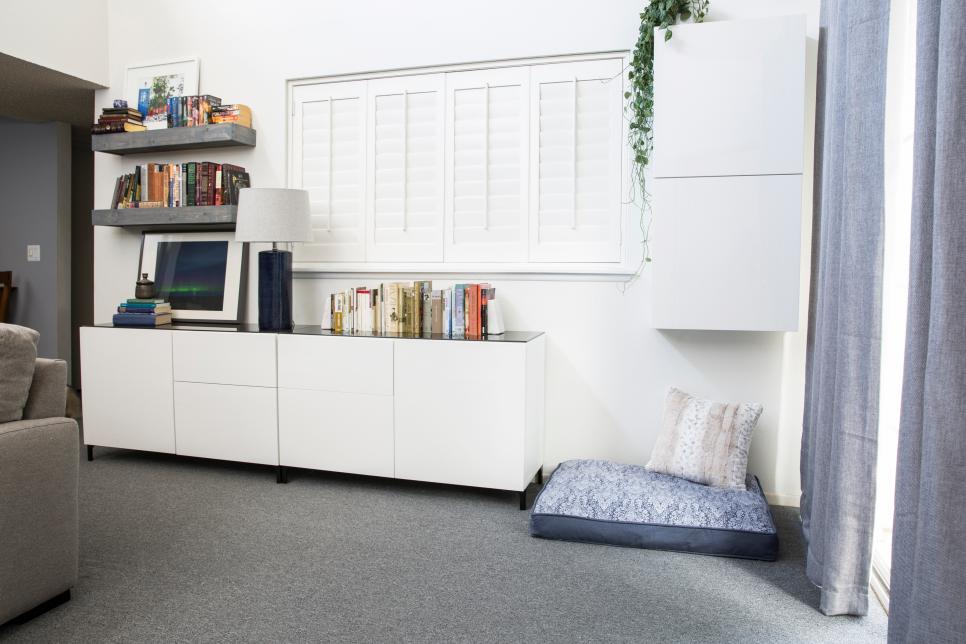 Eliminate the clutter.
In a small studio apartment, clutter is the enemy. To eliminate clutter in your studio apartment start with the items that you haven't used in a while. This may mean giving away old clothing items that you haven't worn in over a year or throwing away magazines you received over six months ago. One alternative is to sort through each of the magazines and pull out your favorite article or pictures. Create a scrapbook to collect these articles and throw the remaining magazines away.
Invest in storage furniture.
Using storage furniture pieces such as ottomans, ottomans beds or sofas, is a great way to store items. They provide extra space to store clothing items and shoes. If you have extra blankets and pillows, ottomans are an excellent way to store those as well. These furniture pieces are not only functional, they are also decorative and will add character to your apartment home.
Utilize the space under the bed.
If you don't have a bed with built-in storage, you can create it. By using plastic storage bins or baskets, you can utilize the space under your bed for extra storage. These storage bins are excellent for shoes, linen and other items. The items are easily accessible and can be hidden away with your comforter or bed skirts. Implementing this technique is cost effective and can be decorative. Some beds come with storage elements that are built into the base of the bed. Either way, utilizing the space under the bed will provide you the extra storage you need.
Using vertical storage.
In a small studio apartment, floor space is a precious commodity that you just don't have. Using the vertical space along the wall is a great way to infuse interest into your studio apartment and organize your personal items. Floor-to-ceiling bookshelves or floating shelves are great for vertical storage space.
Giving items away.
If you haven't worn it in over a year, more than likely you won't miss it. Old clothing items have a tendency to build up in the back of our closets until we run out of space and we're forced to get rid of them. If you haven't worn it and more than 6 months, it is time to give it away. There are companies that will pick up your old items free of charge and take them off of your hands.
Using empty wall space.
Utilizing empty walls in your studio apartment is a wonderful way to store beautiful items such as hats, scarves and even your most coveted shoe collection. Empty wall space is a great way to visually see everything you have and since these items are inherently decorative, they can create a unique design element for your studio apartment.
The space behind your doors.
The spaces behind the doors are perfect for storing jewelry, perfumes, ties or other items you wish to organize and keep out of sight. Storage caddies or wall hooks are wonderful for keeping your items organized and neatly out of view.
Fold away furniture.
Fold away furniture is perfect for opening up the floor space of your small apartment. These pieces of furniture are functional and when not in use, they can blend seamlessly into the walls out of view. Furniture pieces such as beds, sofas or dining tables are excellent fold away furniture pieces that add floor space in a small apartment. Another great idea is to use a daybed as a sofa and bedroom furniture.
From the floors to the walls.
It's no secret that flat screen TVs no longer come in floor models. Placing a flatscreen TV on a stand can take up much needed floor space. Instead, opt to hang it on the walls to free up some precious real estate. Another item that can easily transition from floor to wall are lamps. There are lamps that are specifically designed to be mounted to the walls. The key to small spaces is to free up as much floor space as possible.
Prevent re-clutter.
Once you've decluttered your space, don't allow it to become clutter again. Formulate a plan for mail, magazines and other items that have no purpose. Instead, opt for electronic options. Sign up for e-billing with your service providers. Instead of receiving magazines in the mail, subscribe electronically. If you have to receive paper items of any kind, implement a filing system for them so they don't inadvertently become the next pile of stuff.
Organizing a small space may seem challenging at first. By implementing a system and following it, you are able to ensure your small home is organized and intact. Just because your space is small, doesn't mean it has to be unappealing. Incorporating a few organization and design techniques will make your space functional and beautiful.