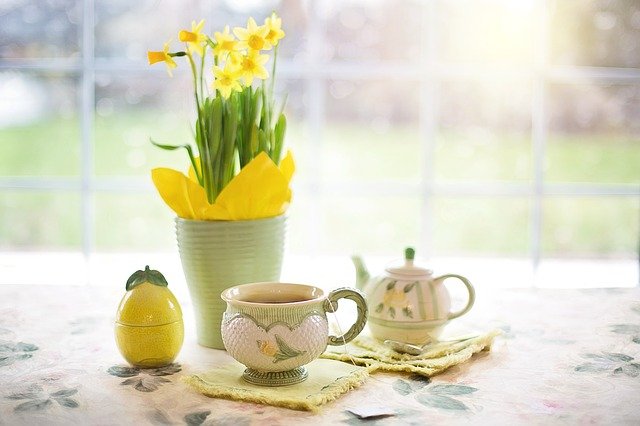 Photo credit: Jill Wellington from Pixabay
We are all wondering when we can safely travel again. Many of us are looking forward to the day that we can go to the airport, have our passports stamped and enjoy a weekend basking in the sun with a cold drink in our hands. Even if vaccines are being rolled out and administered in several countries, health authorities are still discouraging non-essential travel and advising everyone to stay at home. As we wait for our regular lives to resume, there are several ways to upgrade our homes to a five-star luxury haven.
Choose the right scent
Just like it would be in a luxurious hotel, a good scent is crucial in setting the ambiance of your home. There are several options available, but make sure that whatever you choose blends harmoniously and isn't overpowering. To make your house smell luxurious, you can place an air freshener for your bathroom, use an oil diffuser or scented candles in the bedrooms, wash your linens with a fragrant conditioner, and even use fresh flowers in the living room.
Create a relaxing and cozy bedroom
For many, the bedroom serves as their sanctuary after a long, tiring day. Curating your bedroom into a hotel-like refuge can help reduce your stress and boost your productivity level since you can sleep better and allow your brain to reset. Opt for white bedsheets, store away printed ones, and ensure that they're laundered regularly. Dress your bed in high-quality linen and invest in a good mattress.
Choose a balanced color scheme and ambient lighting, preferably lighter tones since darker ones may be too jarring. Regardless of the size of your bedroom, always declutter and keep everything organized. Invest in durable and save-spacing furniture that will last for a long time.
Strictly adhere to your cleaning schedule
During this pandemic, keeping your home clean is non-debatable. A clean home is equivalent to a healthy household. Aside from the numerous health benefits of having a clean space, a dirty house has a higher chance of deteriorating faster from dirt, mold, and stains.
Create a cleaning schedule that works for you. If speed cleaning suits your lifestyle, go for it. Some choose to tackle a chore daily and spread them throughout the week. Determine your needs and set realistic goals for you not to feel overwhelmed. Hiring a professional cleaner is also an option. There are several cleaning services, such as Maid For Homes cleaning team, that will get the work done so that you can focus on other important things.
The COVID-19 pandemic made us put on our thinking hats and brought out our creative sides. Replicating a luxurious hotel environment within the comfort of your home is highly feasible and affordable. We may not be able to order room service or enjoy a cocktail in the poolside, but with the right tools and mindset, our homes can transform into high-end accommodations.