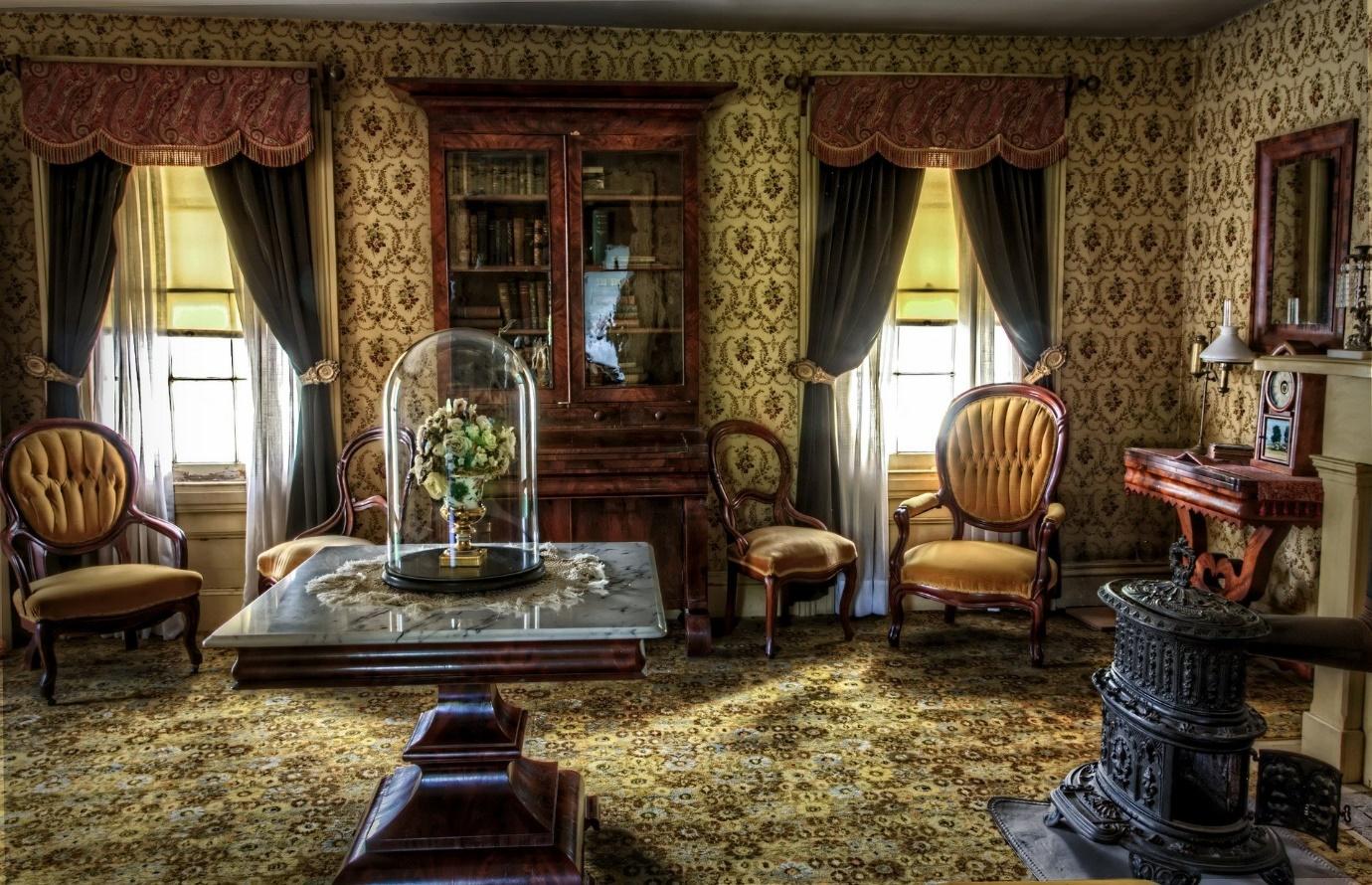 We often neglect our home decoration preferences and choose styles that best appeal to others. For example, you may be into antiques and Victorian-style furniture. Still, your relatives might convince you that the contemporary style is trending these days. The best way to tackle the challenge of coming up with the most appealing home décor design is to embrace the challenge of mixing up old things with new ones. That's right, if a minimalist outlook and neutral palettes have become too dull for you, then reprise your love for antique décor. Also, try to fuse it with your contemporary taste this season.
Express your creativity and get inspired by some of the following ways in which antique pieces can best complement your contemporary home décor.
1. Play with antique accent pieces:
You can complement the contemporary home décor with an antique piece that doesn't necessarily need to take center stage. Oft-times, your antique pieces can smoothly blend in with the rest of the color tone and overall design without standing out blatantly. For instance, antique furniture in accent accessories, tables, and rugs can add meaning to the room's décor without being too imposing. You can couple a French country coffee table with magnificent antique chairs from the 18th century. You can also try using an antique trunk as a coffee table with pastel-colored furniture to mellow the dark finish. Make sure the antique pieces bring out warmth and grandeur in the room.
2. Let it take center stage:
Another way is to make your antique pieces stand out in the room. You can masterfully feature them as the centerpiece and let them make a statement. For example, you can use an antique dresser in your room with a traditional bed and bedroom bench. Throw in a traditionally patterned rug or a carpet to balance out the themes. However, be careful of all the color undertones playing in the room and create a beautiful, soft balance.
Similarly, a Victorian-style dining table with wishbone chairs in the kitchen has volumes to speak. Such a combination creates an exciting and appealing juxtaposition and saves tons of space! With such a pairing, it's best to have the rest of the room decorated with natural textures and minimal ornaments. You can complete the look by throwing in a rug, a hanging lamp, and a few vases.
With an antique statement piece, you don't need to worry about other furniture pieces being equally rich and elegant. For instance, a Scandinavian wooden dining table with chairs can rock a Victorian-style two-tone classic buffet table with a high gloss finish. With carved details and ornate touches, the romance between contemporary and traditional will be unmatchable.
3. Repurpose the antiques:
There is no such thing as employing a particular furniture piece for specific use only. You can use different elements for various purposes. So don't throw away that gorgeous family heirloom just because it doesn't fit in the current décor – repurpose it. Let your creative juices flow and use them for something different!
For example, if you have a Georgian sideboard that's not fitting in your drawing room, use it as your study table or dresser in your bedroom. Be creative in repurposing your antique furniture. Such as turning an old church pew into a charming dining room bench; or turn an antique mahogany secretary into your closet or a linen closet. When you have an old furniture piece in front of you, the choices to repurpose them become limitless.
4. Mix up histories and periods:
It's entirely possible to fall in love with an unforgettable piece in an antique shop and then prefer its era over others. For example, you may be a die-heart fan of 18th-century Victorian-style furniture, or perhaps you can't get over the 16th-century Jacobean style. Incorporating a particular era in your home interiors is entirely a personal choice, but remember that decorating in a solitary timeline may make things monotonous and dull.
If you want your contemporary home décor to fit in with the antique pieces, don't be afraid to mix different eras. Don't limit yourself to a sole period; instead, improvise your bedroom with eclectic styles. For example, blend a 17th-century oak chest of drawers with an 18th century George III wingback with exaggerated wings. If done right, you can create magic; however, if not done sophisticatedly, then mixing up can leave your room looking crowded and heavy.
You can also play with furniture from different countries, such as go for a mixed Swedish and American style living room. Finally, add multiple antiques, such as a vintage sofa paired with a patterned Turkish rug and an 18th-century English mirror.
5. Layer your contemporary décor:
Layering your new modernly decorated house with antiques is one of the best ways to feel rooted and make your house look timeless. You can complement the antiquities in your home by layering older pieces with new designs. It becomes hard to tell the difference between new and old by layering reclaimed things, such as putting vintage chintz fabric on armchairs in the living room or covering an ottoman in a Flemish tapestry.
It's pretty common to use bedspreads with Victorian cross-stitch patterns as sofa covers or floor pillow covers. Apart from this, old crochet spreads can be helpful to living room rugs, wall hangings, or hanging baskets in the kitchen.
Conclusion:
Home décor is all about creating a comfortable yet chic living space. The mainstream contemporary décor has been a trend for a while. Still, if you have a rare connection with the antiques, then there are numerous exciting ways you can use them around your home. Always remember one thing: choose an appropriate paint color. It can either add value to the interior or dampen it. You must always see the room in natural sunlight and first decide on the wall color before proceeding with the interior decoration. It's not an easy job to blend antiques and contemporary while making the paint color add value. Therefore, you might need an expert's help. Don't be afraid to reach out to a professional if need be.
Nevertheless, Happy Decorating!