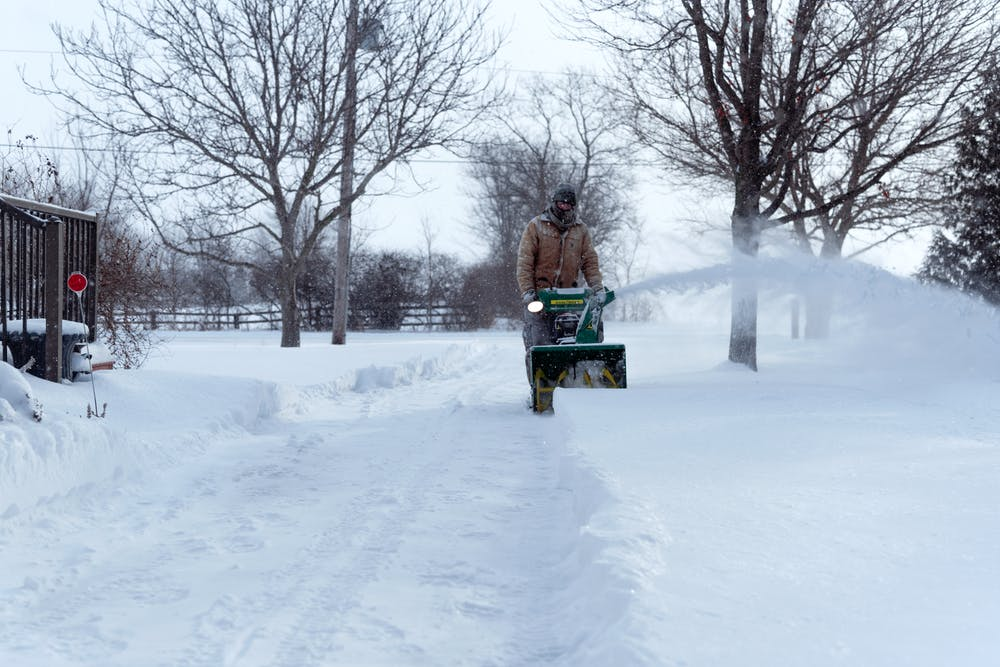 If you live in a climate with four seasons, you need a snow blower, especially if you have a long driveway or live on a private road. If you get three or more big snows a year, buying a snow blower can save a lot of time, prevent backaches, and save you from snow-shoveling-induced heart attack.
But before you head to the store, you need to know what to look for in a snow blower. Today's snow blowers have all kinds of features that make it easier to use these machines, like headlights, heated hand grips, plastic chutes, automatic chute rotators, and electric starts. Here's what you need to know before you buy a snow blower.
One, Two, or Three Stages?
Snow blowers come in one-stage, two-stage, and three-stage designs. The general rule of thumb is that the more stages a snow blower is, the more powerful and faster it is.
A single-stage snow blower can work well if you don't get much snow — think light snowfalls of six inches or less. They can't really handle deep or heavy, wet snow, but they're great for dry, fine snow, as long as it's not too deep. However, you probably don't want to use a single-stage snow blower on a driveway larger than two cars wide and two cars long. On a single-stage blower, the auger is the only part that moves the snow, so they're just not as powerful as two- and three-stage models. And on many single-stage models, the auger actually scrapes the ground, so if you have a gravel driveway, go for a two-stage model at least — unless you want to transfer the gravel in your driveway to a new home all over your lawn.
Two-stage models also use an auger to throw snow into the chute, but they add an impeller and engine-driven wheels to the mix. That means a two-stage snow blower will take less strength to push, because it's self-propelled. Two-stage snow blowers can handle snowfalls of up to 12 inches in depth, and since they're more powerful, they're better suited to handling heavy, wet snow and even compacted ice and snow, so they'll chew right through that pile of sludge the city snow plow leaves at the end of your driveway. Two-stage snow blowers are appropriate for driveways two cars wide and three cars long.
Three-stage snow blowers are the most powerful models available, designed to move snow at a faster rate than two-stage models. You can handle the heaviest, deepest snow falls with a three-stage snow blower. They're also appropriate for driveways and private roads more than three cars long.
Gas or Electric?
Traditionally, gas-powered snow blowers have been the most powerful, and many models are four-cycles, which means you don't have to mix oil into their gas. You also don't have to worry about dragging a cord or charging a battery before you can use a gas snow blower. However, you do have to worry about yearly oil changes and do a little more maintenance than you would with an electric model.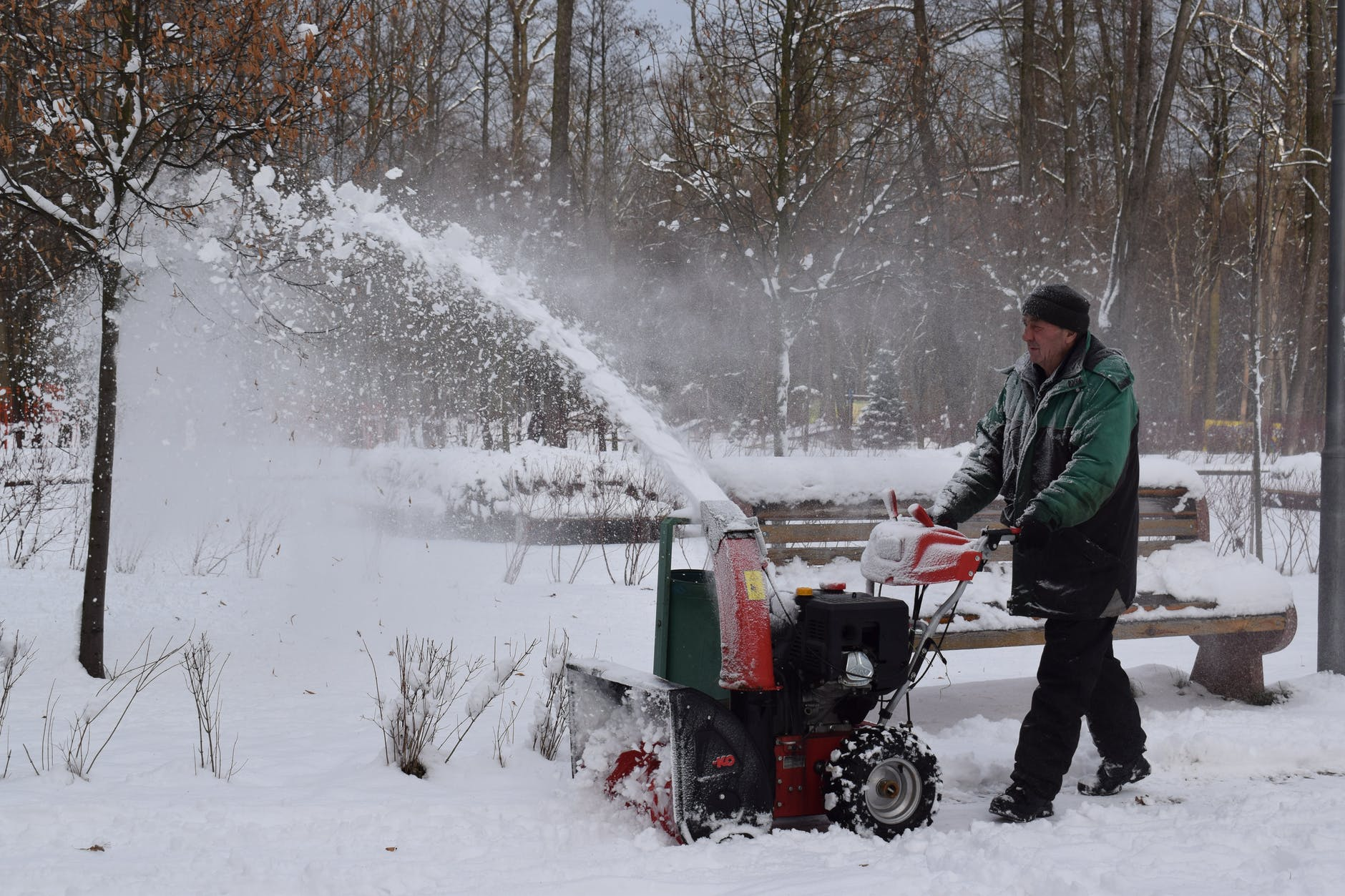 Furthermore, electric snow blowers from manufacturers like Ego are getting more powerful every year. If you get relatively light snow and have a smaller area to clear, an electric snow blower would suit your needs just fine. They're more eco-friendly, and you don't have to keep buying and storing gas to put in them. They also start up easily and require less maintenance — just replace belts and shear pins as needed.
Get the Features You Need
Today's snow blowers have a lot of features: headlights, heated grips, electric starts, and more. A headlight is a useful feature, because whether you blow snow in the afternoon or in the morning, it will be dark while you're doing it. Another nice feature is an electric start — it requires you to plug in your snow blower for a minute, but it's much easier than yanking a start cord over and over in the cold.
Another feature you might want is an automatic chute rotator, which makes it easier to change the direction of the chute when you turn to start another swathe. A multi-stage blower with multiple speeds is a good idea if you get heavy snow. A trigger to cut power to the drive wheels can make a snow blower easier to steer.
Hit the Stores Early
If you want to get a snow blower, it's best to go shopping before the first snowfall looms — most home stores start stocking them in September and October and by the time the first snowstorm hits, the good models will have already been snapped up. Besides, you don't want to risk getting snowed in without the snow blower that you would need to get out to the store and buy a snow blower.
If you get snow where you live, a snow blower can be a wise investment to keep your driveway, private road, or walkways clear in the winter. The right snow blower will make clearing snow from your property a breeze. It sure beats shoveling all your snow by hand!