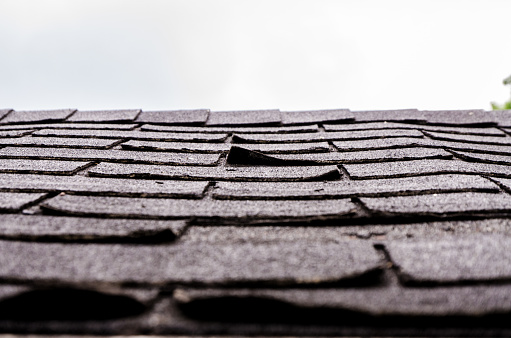 Your roof is an integral part of keeping your home and your family safe and secure. If you are noticing issues with your roof, you may be considering a replacement job. Putting a whole new roof on your home can be a big expense, so you may be considering your other options.
When it's time to fix your roof, you will have to decide between a replacement or a repair. The old shingles will be stripped off completely when you replace your roof, and a new layer of shingles will be laid. With a recover roofing job, you simply add a second layer of shingles over the old ones.
While a full replacement is costly and a recover could result in problems with two layers of shingles on your home, both choices have negative and positive aspects. Let's take a closer look at the pros and cons of a roof replacement and a roof recover.
Full Roof Replacement
Pros
Added Value
If you are thinking about refinancing or selling your home, a full roof replacement will increase the value of your home. A new roof will also increase your curb appeal, bringing in more interest from potential buyers.
All New
When you get a full roof replacement, you will have new shingles that will last you up to 30 years. When your old shingles are removed, you will have the chance to make any necessary repairs making your home safer and more secure from damage and leaks.
Longevity
A full roof replacement will last longer than an overlaid roof. Two layers of shingles will capture more heat, making your shingles age and curl quicker.
Cons
Cost
The biggest con that goes with a full roof replacement is the cost. Having new shingles laid is a labor-intensive process that requires a lot more time to complete. Your old roofing shingles will need to be removed, repairs completed, and new shingles installed. A full roof replacement can cost you more than $10,000, so the cost needs to be considered carefully against the benefits.
Roofing Recover
Pros
Quicker
Covering an existing roof with a second layer of shingles is a much faster job than a full roof replacement. It doesn't require as many hours of labor so your construction project can be completed quickly.
Affordable
When you recover your roof, there is much less labor required. This means less time to complete the job equaling less cost. You can save a lot of money with a roof recover job.
Cons
Repairs
Without removing your older shingles, you won't get access to any needed repairs or be able to see any potential problems with your roof decking.
Additional Weight
Before adding an extra layer of shingles to your home, it's a good idea to have a structural inspection. Adding more shingles to your roof will mean that your structure will need to hold a considerable amount of extra weight. The extra weight of the second layer of shingles could be damaging to your home.
Longevity
When you cover your existing shingles, they aren't likely to last as long. The heat that is trapped between the layers of shingles can cause them to curl and split, which could lead to leaks and damage.
When it's time to replace your roof, you will need to make a choice between a full replacement and a recover. Consider these tips to help you make the right decision for your home.