With everyone being stuck inside the home way too much this past year, more and more people have been considering various renovation methods. If you can't go anywhere, at least make your home look different from time to time, you know?
But as we all know, renovation can be pricey and cause quite a mess. So below, you'll find some easy and budget-friendly ways to renovate your home.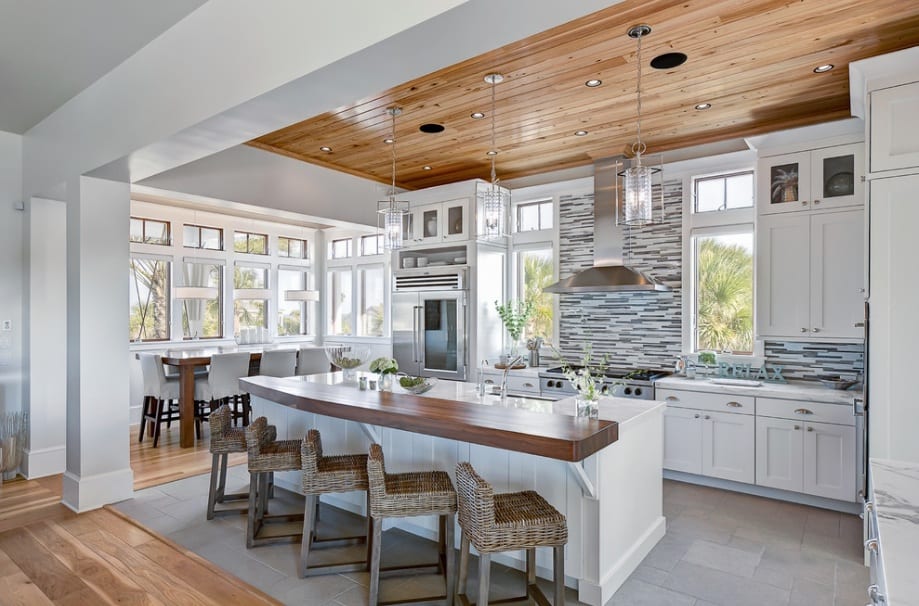 CD curtains & other shiny objects.
You know that big stack of old CD's you've got in your desk drawer? Let's face it, most people don't really use CDs anymore, choosing the comfort and ease-of-use of streaming platforms for their entertainment. But that doesn't mean you should throw your CDs away, not when they can be used as a fun, cheap, and practical renovation choice.
Plastering CDs with their shiny side up around your window, on your porch, or even on your balcony can be a great way to perk the place up a little, as well as a good way to keep birds away.
This is just one of the many different methods of bird control available, and it will keep your house bird-free, but also jazz it up a little – how cool is that?
Put a little paint on it!
Spending the afternoon painting your bedroom walls might not, at first, sound like the ideal way to spend your free time. But when you're stuck at home and all you've got is time, it can be a great way to breathe new life into your home. Let's face it, walls fade and the same old view gets depressing after a while, so a little touch-up from time to time can help keep things interesting.
You can decide between painting each room a different pastel or simply adding an extra layer of virgin white paint to make your home look like it did when you first moved in.
Clean up your deck.
Chances are, you're spending a fair bit of time out on the deck on those warm early autumn nights. Yet another great way to renovate your home is to redo your deck. This can mean bringing in some new furniture, polishing the wood floor, or even just giving the place a good, thorough clean. It all depends on your particular sense of style, the budget you're working on, as well as the current state of your deck.
When scrubbing the deck, we suggest using an eco-friendly product, ideally one formulated with natural essential oils that can also act as a deterrent to various pests, such as snakes, rodents, and more.
Shelf it!
Have you heard about the latest home decor trends? Well, let us clue you in if you haven't – it's all about shelves. That's right, shelves not only improve a house's layout and make it look more interesting, they are also a great space-saver and organization method. Installing a nifty set of shelves (that you can get for cheap or can even build yourself if you're into DIY) will help declutter your home and give it a fresh new look.
Don't neglect your backyard.
Many people, when thinking of home decor, tend to focus on the house itself, often forgetting that the lawn is also part of their home. And if you're tired of the same old look, you can also think of redoing your backyard. You can mow the lawn and trim the hedges around your property (once again an activity that deters pests like snakes from approaching), or you can even get some yard furniture.
The choices are endless, you just need to be ready to improvise a little!