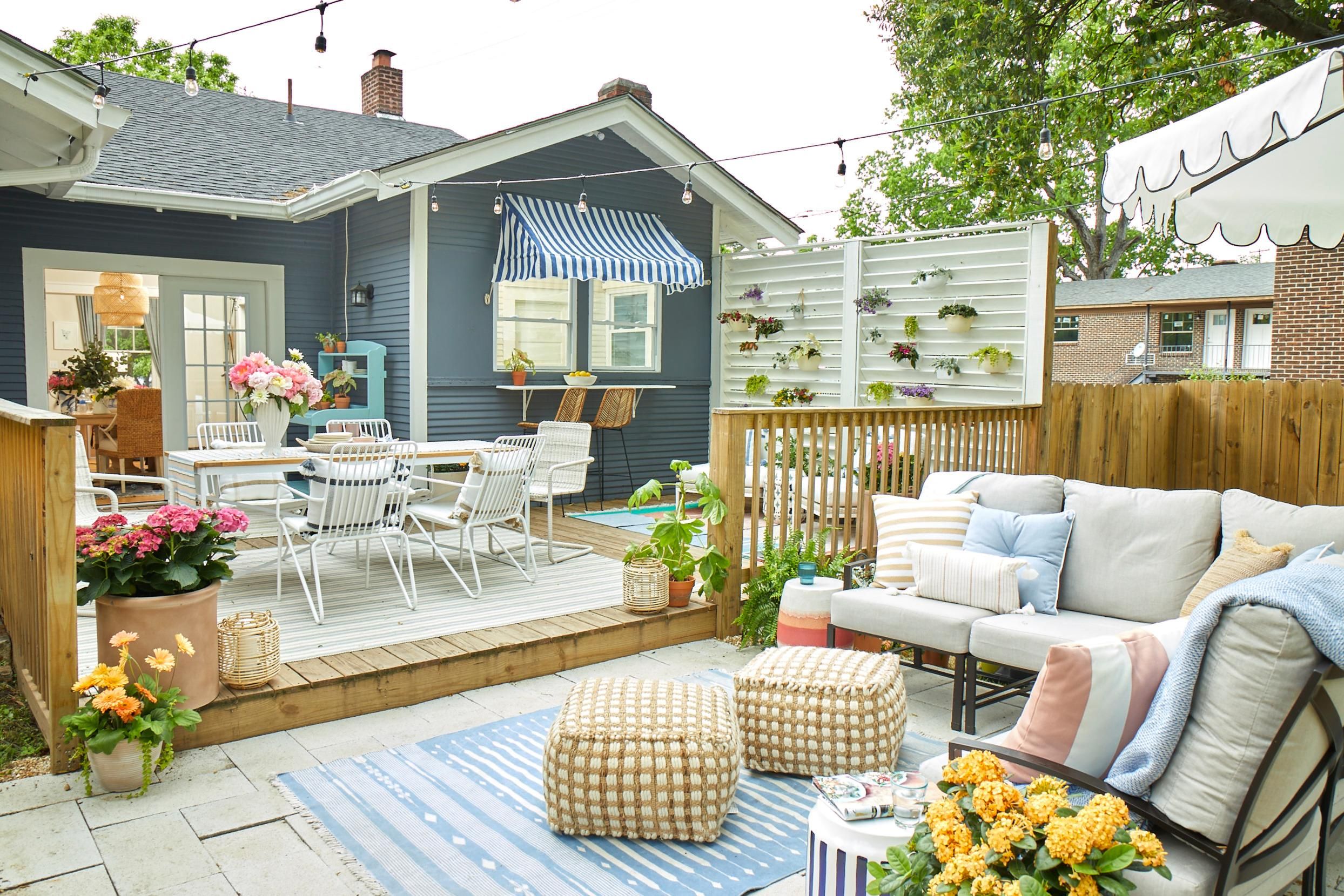 As the weather starts to get warmer, more families are looking to upgrade their outdoor living space. Even if you do not have a lot of room to work with, you can add key items that will instantly transform the functionality and style of this area of your home. Here are five items that you can use to dress up your outdoor space.
Proper Lighting: The right lighting will add warmth to your outdoor area. There are a number of directions that you can go with this. String lights add a magical atmosphere to your yard. For something more practical, go with solar lights that insert into the ground. If you are looking to create a tropical vibe in your yard, you cannot go wrong with tiki torches strategically placed around the area. Not only does lighting help to create a welcoming ambiance, but it will also provide added security to your yard.
Heating Element: Even during the warm summer months, the temperatures can dip down to chilly levels at night. Protect yourself from the chill by adding a heating element to your outdoor space. Patio heaters and fire pits are essential elements of any comfortable outdoor space. Not only do they provide the practical function of delivering warmth, but they also add an inviting vibe to the area. There is nothing better than gathering around a patio heater or fire pit with friends and family while you enjoy the yard that you have created. While there are numerous patio heaters in the market, you can start looking at some of them by browsing Pier 1's selection online.
Greenery and Potted Plants: A burst of color can go a long way in boosting the aesthetic of your outdoor space. If you are short on space, consider adding a vertical garden to add color to the area. With this type of garden, you will not have to sacrifice seating areas or other elements just to highlight the beauty of nature in your yard. Flowers in colorful planters are also easy to maintain while adding a beautiful splash of style to the space.
Comfortable Seating: You cannot expect people to sit back and relax in your outdoor area without comfortable seating options. Depending on the space that you have, you may want to consider adding multiple seating areas. For example, every outdoor space needs a patio table and chairs. However, you can also add a cozy seating area for people to relax when they do not need a table to eat.
Accessories: Once you have the major elements in place, it is time to have fun with the outdoor accessories. An outdoor rug adds a layer of warmth and texture to any patio. Outdoor pillows and blankets provide comfort while candles and other decor items boost the energy of the outdoor space. Have fun with this part of the decorating process, choosing items that complement the style of your home.
These five elements will elevate your ordinary outdoor space to something extraordinary. You will create countless memories in this part of your home once the transformation is complete.