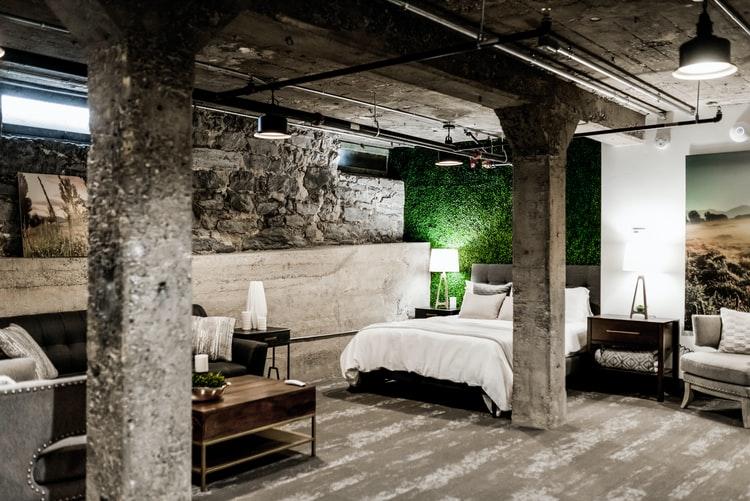 When you think about renovating your home, it's unlikely that the basement is at the top of your list. But there are a lot of reasons why this is a great place to start. For one thing, a full renovation on the basement can give you twice as much living space and make it feel like an entirely new room in your house. Plus, if you aren't currently using your basement for anything specific, chances are it is simply becoming a place to collect clutter.
If you want to create more functional space in your home but don't know where to start, here are some great ways to transform your basement into something extraordinary.
Home Office
A home office is one of the top home remodeling projects today as more people switch to remote working and running online, home-based businesses. If you have limited space in your home, consider making use of the unused space you may have – such as your basement – to create a home office. Clarke Contractors Inc. notes that in order to create a successful and comfortable workspace in your basement, you must first decide what you want your home office to look like and how you want it to function. Your goal should be to create a work environment that is functional for you.
Consider the layout of your new space and the furniture you need to make this area feel comfortable and relaxing, so you can be productive working from home. A great place to start is with a desk and a comfortable chair. Ensure you have sufficient lighting, proper insulation, bookshelves, or a filing cabinet to help you stay organized. A home office is not complete without the right technology in place to keep you connected while working out of the office. As more people turn to remote working, the home office is an excellent option for those who want to make their basement a more useful space.
Indoor Kids Play Area
With space being limited in so many homes these days, it can often seem like there is no room left for anything extra. Thankfully though, there are some creative ways that you can use your new basement as a playroom for kids and make it work for your family. For instance, you can install artificial turf in the basement and then build a play area on top of it with your favorite outdoor furniture pieces. This will allow you to maximize the space and still have a designated space for kids to enjoy themselves.
You can also install floor-to-ceiling shelving units in your new basement so that there's plenty of storage space for toys, books and games while still maintaining an open and airy feel. In addition to this, you can also install a ping pong table or seating area so that there's plenty of room for both kids and adults to enjoy themselves when they're not playing with toys. You can also install an inflatable bouncing castle or trampoline in the basement so the kids can enjoy themselves even in the colder months.
Guest Room/Guest Suite
Another perfect addition to any basement is a guest suite. This space could be set up as an in-law apartment with everything someone might need to stay with you for extended periods, or it can serve as an upscale guest room for occasional visitors. The great thing about this type of renovation project is that you'll also have plenty of storage available for your extra clothing, bedding and linens, as well as more living space for your family. An extra bedroom is a great option for homes with limited space.
Recreation or Entertainment Area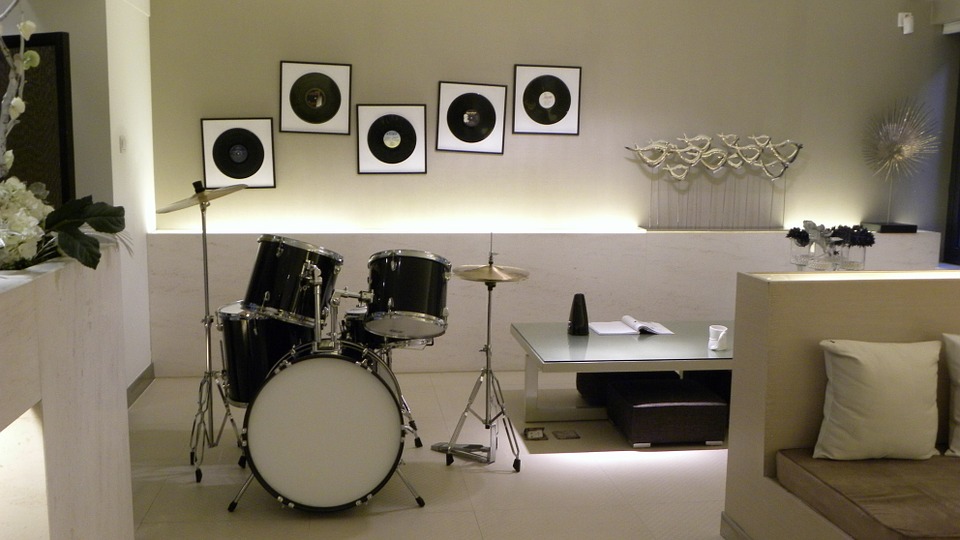 https://pixabay.com/photos/household-home-the-basement-indoor-862595/
There are two ways to go about designing a recreation or entertainment area in your basement renovation. The first is by recreating the sense of a comfortable indoor space, such as a living room or family room with a fireplace, cozy furniture, a large TV, and a home theater.
The second option is to use the bare basement as a space for entertainment and include a pool table, dartboard, or a ping pong table. This way, the concrete floors and unfinished walls will not be a problem, since the look is a minimal one with unfinished wood beams, and unfinished concrete blocks. You can even paint the walls and add a bar area with stools for drinks or snacks. Consider what types of recreation or entertainment activities your family enjoys most when deciding which layout will work best for you.
Transform Your Basement Into Something Amazing
One of the best investments you can make in your home is a basement renovation. A new, high-quality basement will increase the value of your house for years to come while also creating a fun and comfortable space for your family and friends to enjoy.