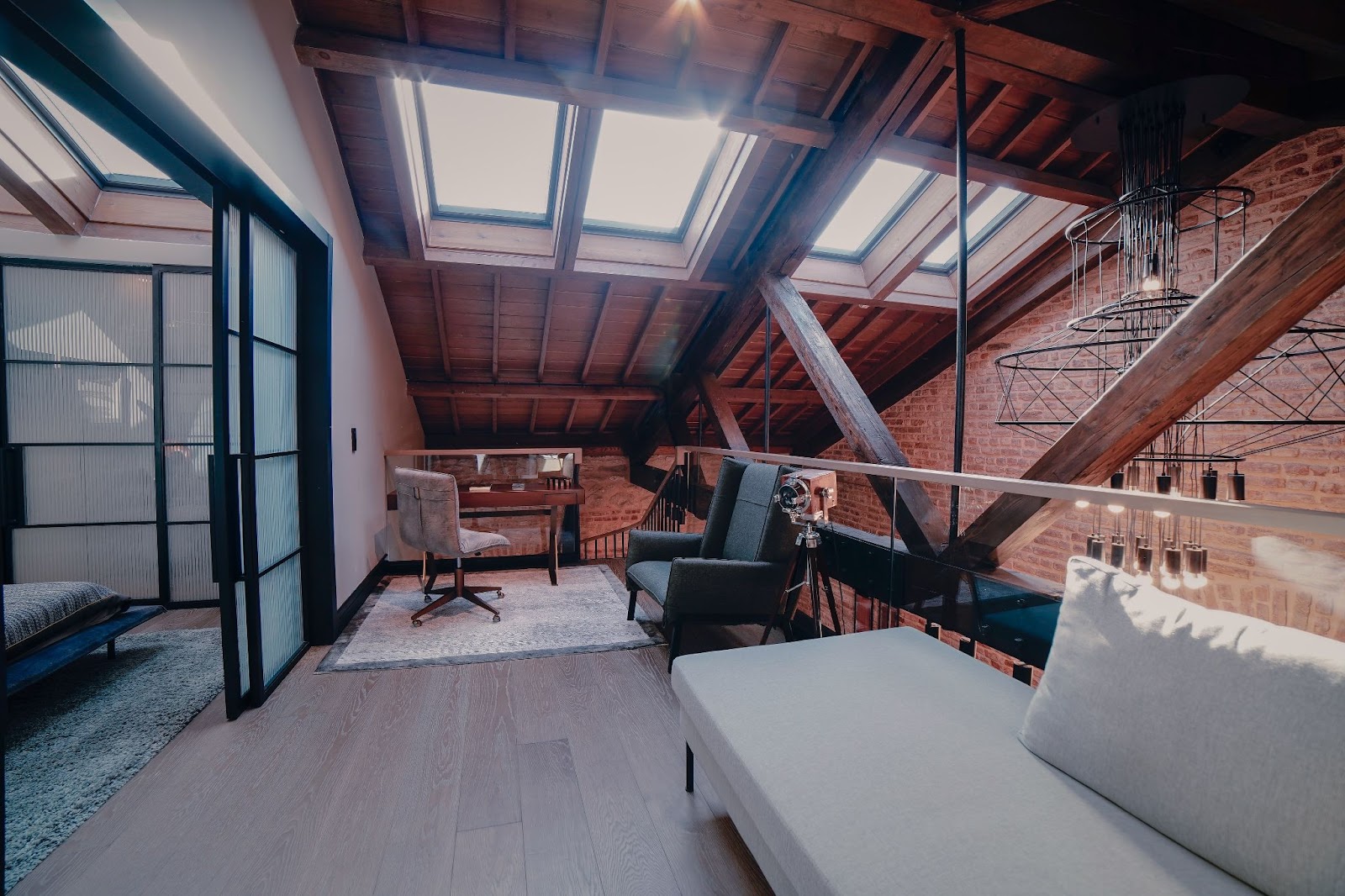 Spring is approaching, flowers bloom, the days grow longer, and the time for renovations arrives. New or long-time homeowners, you may have everything already remodeled. However, attics are not in most plans of remodeling. What could you possibly renovate using an attic?
Luckily, if you're curious, we have a few ideas that could increase the value of your house much more than any other remodeling idea. If you have thought that I need to sell my house soon for a large profit, consider these renovation ideas. Here are our three picks for some of the most creative attic renovations and how you can apply them to your home.
Attic Apartment Conversion
When most think of an attic, they think of storage. An initial limiting thought is that a bedroom is the only thing you can put in an attic. Well, there's an investment you could make that could add quite a lot of value to your house. An attic apartment could give your children a place they need to be more independent; without the cost of an apartment.
Recommendations
Most children are lucky they don't have to cook often in their life. The worst thing you want your son or daughter to do is to go to college without any experience in the kitchen.
Hear me out. A bathroom isn't necessary. But, it could qualify the attic as its own living space. In addition, if the attic is above the kitchen or bathroom. Then the plumbing process will be much easier. There won't be a need to install an entirely new plumbing system.
Kitchens require a specific type of flooring to ensure there will be no future damage. Also, softening the flooring area where you sleep would make carpeting a good idea. (porcelain tile, ceramic tile)
Attic Office
Now, if you've noticed many jobs, have converted to a home environment. Some companies have seen how their workforce produces in a home environment. While also using this experience to cut expenses. For the future and current circumstances, it may be time to build your own office.
Recommendations
Without proper insulation, your attic is susceptible to being the same temperature it is outside. Overall, making you uncomfortable all season long.
Artificial lighting is one of the worst parts of working in an office. Keep your work area cheerful and make sure there's natural lighting around.
Like any office, we need the basics. These include computers, printers, maybe a shredder. Before you embark on your office, make sure you pay attention to the costs of wiring your attic.
Attic Library
Lastly, you may have everything you've ever needed. How about a library? Books are soup for the soul. Think about it. Knowledge has defined the limitations of people for millennia. A good collection of books won't hurt to have.
Recommendations
Don't get me wrong. Carpeting can be hard to clean. However, it's necessary for all places you want to relax. If not carpet, you can consider adding pillows or plush area rugs to the space.
Make usage of your attics' high ceilings. It's perfect for storing books in shelf units. An organization system is necessary. They say for every minute spent organizing, an hour is earned.
We hope you enjoyed our renovation ideas. Attics can be a tough room of the house to renovate. Let your creative juices flow when considering what to do with this area in your house. It's free to make into anything your imagination desires. Here we've thought it out and picked our best options for what can bring you the most profit and happiness.