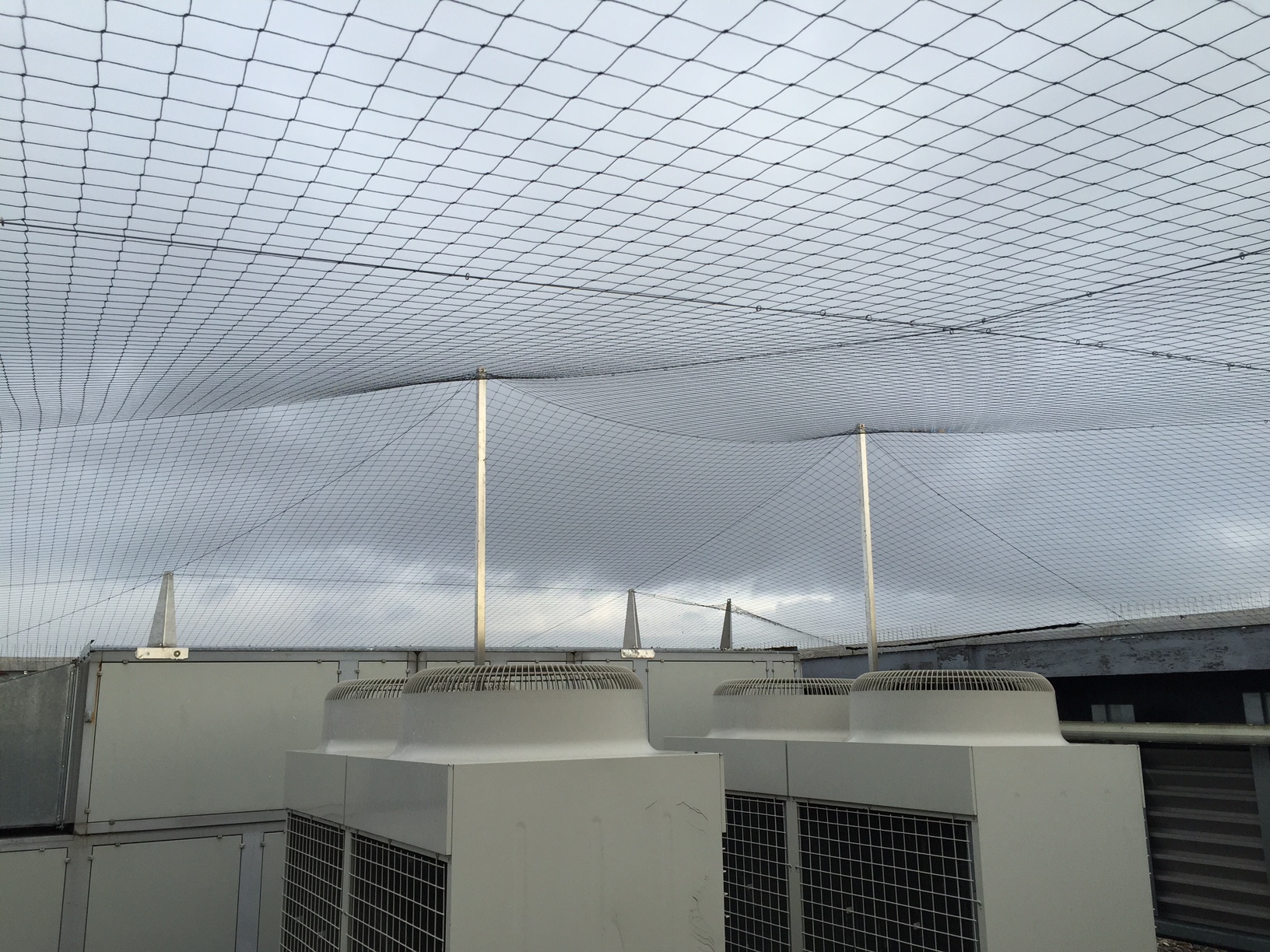 A lot of businesses have trouble with birds. They can actually be a pest when it comes to taking care of a building since they rest and nest on high points that you cannot reach. Indeed, once a bird has built a nest, the law protects them and there is not a lot you can do to get rid of them easily. So, the key is to protect your building ahead of time so that does not happen and guano does not ruin your property.
There are a lot of good solutions out there for your bird problem. But, if you are new to this, it can be difficult to know which one is right for your building. Let's take a look at the differences between anti-bird netting and a post and wire system.
Anti-Bird Netting
First of all, let's take a look at anti-bird netting. This is a popular choice when it comes to protecting your building, whether this is a commercial property or your home. In particular, if you are having an issue with gulls or pigeons, which is very common, anti-bird netting is going to be a preventative measure that suits you. The netting is going to act as a barrier that stop birds being able to land and nest on parts of your building that are appealing to them. For example, this can include a roof or open space where birds feel protected and at a high vantage point.
What a lot of people like about bird netting is that it is subtle. In other words, it is not going to ruin the aesthetic of your building. The netting is available in a variety of colours from Apex Bird Control, which includes black, stone and translucent netting. You can simply choose the colour you like and that is going to complement the fascia of your building. Thus, anti-bird netting is going to do its job and keep away birds without being obvious and standing out a mile.
Post and Wire Systems
Next, we have post and wire systems. This is another effective way to keep birds away from your building. Again, this is a way to be proactive and to stop birds calling your property home. You need to do this to avoid them building nests that are not so easy to remove. Thus, a post and wire system are going to prevent birds from settling on windowsills and ledges, as well as signs and beams. Basically, it can be attached to any flat surface and it is going to work as a deterrent to keep away birds. It consists of spring-tensioned wires, as well as posts.
One thing that a lot of people like about post and wire systems is that it is not only discreet, it is actually almost invisible from ground level. Thus, it can be high up on a building and you will not even know it is there. You do not have to make any sacrifices when it comes to the aesthetic of your building. When it comes to installation, it is easy to fit. The posts and wire can be screwed on or glued. It will depend on the surface. It is important to note that post and wire systems are only recommended for low pressure activity.
Another reason why people like the post and wire system is because it has a humane design. It is not intended to hurt the birds in any way and it is used as a deterrent. Its design means that birds cannot get stability when they are trying to land on a ledge or sign. Thus, they are not going to be able to settle here and they will simply go somewhere else to rest and nest, not using your building.
In Conclusion
There is no doubt that anti-bird netting and post and wire systems are going to solve your bird problems, whether it is at home or at a commercial building. Both are effective ways to stop roosting and nesting on a building. In particular, they are humane ways to deter birds in the first place. They are not designed to hurt birds but to simply encourage them to move on somewhere else. With anti-bird netting, you can choose the side of the netting, as well as the colour to match the fascia of your building. With post and wire systems, you can prevent windowsills and ledges from becoming bird havens. It is just what you need for low pressure activities.