When it comes to renovating your home, selecting an ideal kitchen is paramount to creating the perfect home to live in. Also, it may require more time, labour and cost. A house owner would have to consider the type of designer that will be contracted to map out the kitchen design.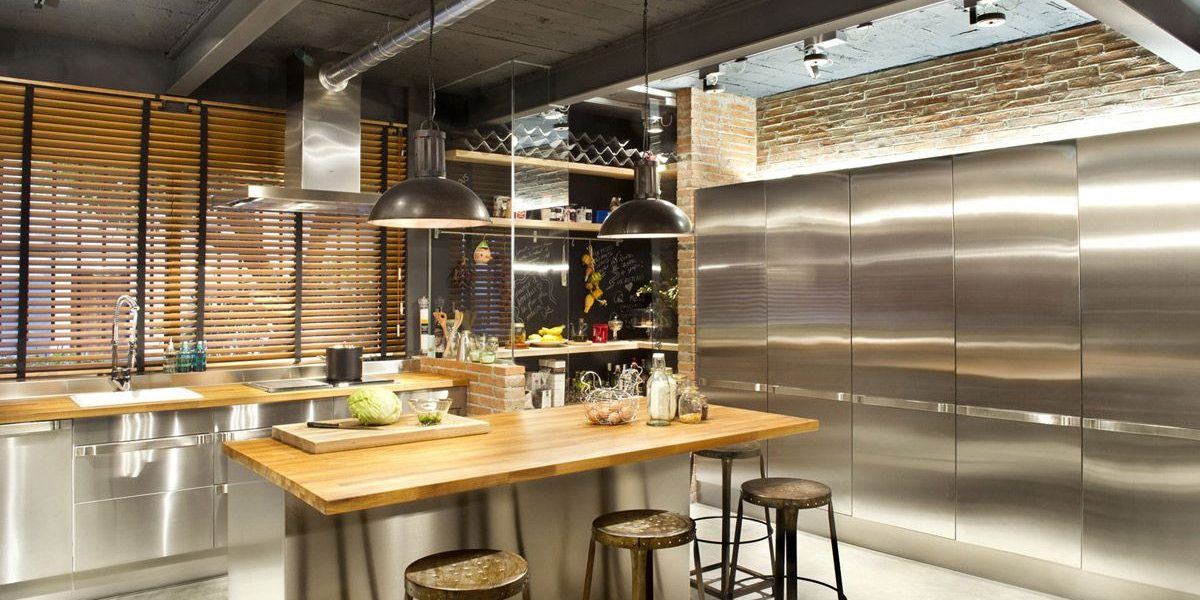 There would be a need to devote enough time to choose the best kitchen layout for your home. There are various steps discussed here that will guide you towards accomplishing that.
Identify Your Kitchen Project Needs
The first step to take is to analyze the various items that will go into making your kitchen project a success. It is necessary to make a list of all the factors that you dislike about your current kitchen (For those that intend to renovate their existing kitchens). However, if you are building a kitchen for your new home, you need to analyse what would be needed in terms of the structural layout and design. Find out the amount of storage that best defines your kitchen, the colour theme that will match, the type of materials that will be needed to build it, and then the style of design that will be incorporated.
If your proposed kitchen has a smaller space than the purpose it seeks to undertake, it would require more extension. Is your kitchen designed to cater for simple small-scale cooking demands? Or would you want a multifunctional work area where people can dine in as well? These are questions that should be asked.
You Need To Factor In The Plumbing And Heating Aspect
What amount of pipework needs to be carried out on your kitchen project? Does the design of your kitchen feature a kitchen island with multiple sinks and other fixtures? Are the plumbing and heating fixtures well laid in the ground before flooring commences? Where would the plug-in points be situated? It is important that you situate your sink where you can easily install the dishwasher and washing machine. Questions such as these would help you come up with a concrete plan for the project. Radiators take up more space, so underfloor heating would be a preferable choice.
The Lighting System That Will Be Used
It is important to have a flexible lighting plan for your kitchen project. This would help you control your kitchen independently. You can also use secondary lighting in your cooking and preparatory section. This would help augment the functionality of your kitchen. What items would be needed in the kitchen which can not be neglected? Would you need cupboards with massive storage spaces? What gadgets would give you the ultimate kitchen experience? Kitchen users' tastes vary from one user to another; same with priorities. Hence, it is important to note the important details your kitchen will need before the project commences. You can seek the help of a kitchen specialist if you are having a hard time coming up with a concrete list. This leads to the next point.
Find A Tested And Trusted Kitchen Designer That Understands Your Kitchen Needs
For you to get the best use out of your kitchen space and project, it is important you seek the expert advice of a kitchen designer. An expert kitchen designer has a large portfolio of kitchen projects that have been completed over a long period of time for various clients. This implies that there is a vast level of experience and knowledge. Such an individual would be able to see through your kitchen needs and provide you with the best deal. Also, there is up-to-date information on the latest and best kitchen deals which you will be privy to discover. This covers areas such as fitting, fixtures, health safety measures, and designs. Having a kitchen expert on your project ensures that your kitchen doesn't just turn out looking aesthetic, but also functions perfectly.
Create A Budget For The Project
This is one important aspect of the project. Your budget matters to the successful design and completion of your kitchen. Be realistic about your allocated budget; that way, your designer can provide the best option to get your kitchen designed to meet your taste. Also, it helps you save costs on things that will not be needed in your kitchen. For example, it is less expensive to have an open shelf installed in your kitchen that a closed cupboard. With spacious pull-out storage mounted to the kitchen walls, you may require fewer kitchen units mounted to the same wall.
A kitchen designer would help you identify appliances that are useful in meeting the total functionalities of your kitchen. That way, you are able to invest solely in things that you need. The installation fee should as well be factored in. A piece of advice: always ensure that you keep 10% emergency fund which will help you cater for unexpected costs that pop up in the course of the project. Get functional worktops that are affordable as they are important in one's daily kitchen activities. The best countertops you can invest in include solid surfaces made of granite, marble, composite, and other related structures. These materials are tough and would last for a very long time. Additional they provide your kitchen with an awesome breathtaking look and feel. The proposed cabinets should be made of top-quality materials. Ideally, your kitchen cabinets should have a thickness of about 15mm to ensure durability.
The choice of doors matter as well. What type of door would be suitable for your kitchen? Not everyone can afford rich wood veneers. You can go for a quality door with a PVC foil or laminate finish. Even for hi-gloss doors, there are various finish options available within a price bracket. Your door can either be laminated or lacquered. Despite the results looking alike, the latter can be more expensive than the former. It is important that you invest your money wisely on these areas as they would determine how your kitchen turns out at the end of the project. If you would like to know more about the top kitchen options for your home, please check out this link: kitchen installation guide.