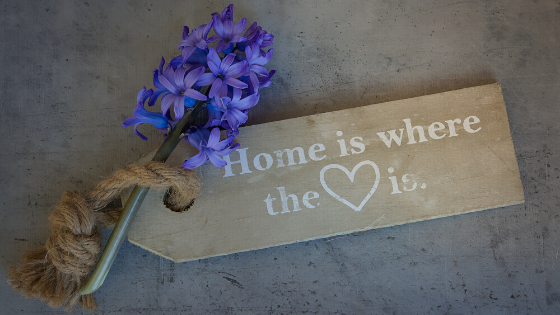 They say home is where the heart is, and admittedly, it's your heart that defines you and your taste in things.
You can build a personal profile on someone just by analyzing their taste in interior designing, what tile they used, and pretty much anything.
However, home improvement concepts and designs are ever-expanding. What was a classic luxury design back in the 90s, is now an outdated, overused pattern people won't pay as much as they did back in the day.
But not all classics are out of fashion. Some of these classic designs are making a comeback to the tile trend.
We will be going through some of the new age, contemporary designs to draw inspiration from your humble abode.
#1 Tile Designs & Trends
These design trends keep on varying from location to location. However, there are a few fixed tile designs that you say no to. It does not matter where you are; classy grand designs are forever universal.
I stumbled upon a beautiful looking contemporary tile for my kitchen. It goes with my indie vibe and feels very charming.
If that isn't your cup of tea, you can always look into more plain, luxury tiles. They bring their fair share of value to the table.
One thing to note down is to make sure your designs and patterns are in sync with the rest of the house and your furniture. You'd be surprised by how many people make this mistake.
#2 Contemporary Furnitures
We all have seen and fancied those throne-like ivory chairs, big antique-looking beds, and the many extravagant types of furniture that look like they belong to royalty.
But modern pieces of furniture are entirely different from their traditional counterparts. These are more simple in design, but not short on the 'aesthetically pleasing' factor.
Most of these contemporary furnitures have a few things in common, like the simplicity of their design, the elegant wooden legs, and the open feel that you get. But the aesthetic of it remains to be the #1 reason behind why most folks go for contemporary furniture.
#3 Gardening
Gardening has come a long way as well, not JUST in terms of the variety of plants you put in your collection of Botanics. If you look up DIY gardening, you will be surprised to see how many things you already own and have at your disposal to turn it into a tool for mass gardening, and they all look beautiful.
#4 Automation of Home
In this modern era of the 4th industrial revolution, a lot has changed in the world. Our social dynamics, the way we perceive things, the quality of living, the options we have, but all pale in comparison to the wonders of the internet.
We have technologically evolved to a state where we don't have to do anything to do things at home. Instruct your google home or Alexa to turn your lights off, or turn the temperature up, or even play music and wake you up.
It's almost like having an all-day personal assistant. Automation has even more to offer. Your car can drive you to your destination(aka autopilot), so automation is something you will have to opt for eventually.
#5 Get creative with bathroom designs
We covered tiles and the many designs earlier on. But bathrooms are more than just some fancy tile-laying. You now have the option to pick from classic bathroom fittings or go with the innovative ones like the Japanese hi-tech commode, which warms up the sitter and squirts water when you need it.
There are also cool showerheads and bathtubs, which, when coupled with an excellent interior setting, will feel like you are bathing in the middle of a forest, under youand it can't get any better.
#6 Electrical Appliances
You can't have home improvement without having any 'improvement' in the appliance sector.
Smart TVs and smartphones are mandatory at this point. Smart refrigerators are a thing now, and these are making their way to new homes with each passing day.
Plus, having these smart appliances can drastically make our day-to-day chores more manageable and less time-consuming. They also look nice and shiny.
Just be sure to integrate these smart appliances with an automated system in the house, as we discussed earlier.
#7 Curtains & Rugs
Modern rugs and curtains are of so many variances. You will have access to killer luxury and affordable aesthetics.
You will find rugs made of wool; you will also find rugs with delicate geometric shapes and designs. Then there are fancy curtains with delicate artisan work, and then there are plain yet minimalist curtains that scream it's modern, simple design.
There is no end to your options, and there certainly is no end to affordable quality curtains and rugs; just be sure to pick something that will go with your furnishing and your furnitures.
Bottom Line
There is no end to designs, patterns, and home improvement ideas. There are hundreds of thousands of furniture blueprints that's been passed down to our generation. Some we have seen and liked, while others were not as appealing.
Regardless, contemporary furnitures are now adding to the never-declining number of designs and patterns of electronics, furnitures, tiles, and everything you will need for home improvement. So might as well try out the new things, and stand out from the rest. You have to move with the flow of time.