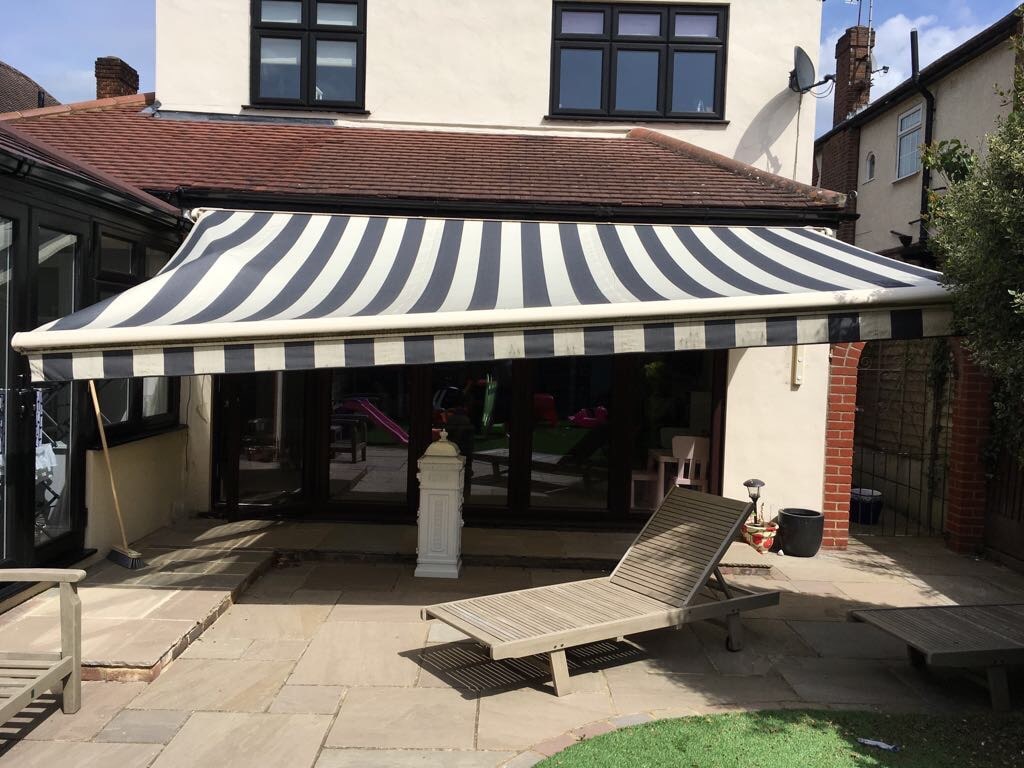 Awnings are an exciting part of your outdoor area. There are many types of awnings and materials of awnings from which to choose from. Choosing the right type and material can bring about a unique look and style to your business or house. In addition to making your sitting area comfortable and stylish, awnings also protect your outdoor sitting area from UV rays, heat, glare, rain, and snow.
The protection and shelter allow you to relax and enjoy your time outdoors. This is why purchasing an awning is a long-term investment that you should make. Whether you are a business or a homeowner, making your awnings last as long as they can be your priority. And this calls for care and maintenance. It is important to understand that your awnings require proper and routine care.
This will ensure that your awnings are free from unwanted dust and dirt and perform their function properly. This is why you need to know how to care for your awnings. Proper cleaning can protect your awning from fading over time and being damaged from wear and tear. Care and maintenance will help in keeping your awning looking new and lasting longer. In this article, you can get an insight on how to properly care for your awnings Columbus Ohio, to make them look new all year round. Continue reading to find out more.
1) Fabric cleaning
The first thing you need to clean is the fabric. Starting with the fabric, you need to brush off the dirt, debris, and leaves from the material from the bottom to the top. You will need to then use a pipe to clean the material with water.
a) Type of cleaning
Light Cleaning
Cleaning your awning once a month at least is the minimum you can do. As already mentioned, you should brush your awning material with a soft brush to remove all the dirt and debris that has accumulated over the month. Then you should soak the fabric in a solution of soap and water and then rinse the material from top to bottom.
It is important to ensure that all the material is rinsed properly and all the soap has been cleaned thoroughly. After this procedure, you can just leave it to dry in the air. A tough stain can be cleaned by diluting the solution with bleach. This will allow the difficult-to-clean stains to come out easily.
Deep Cleaning
Heavy and tough stains can be difficult to take out and may need more attention and care. For these types of stains, you will need to mix bleach and soapy solution along with the use of lots of water and scrubbing to loosen and remove the stains. You should leave the material to soak for at least 15 min and then rinse the soap off with water. After this, the fabric should be left to dry in the air. Deep cleaning should be done every year to prevent the tough stains from getting tougher.
b) Type of material
In addition to normal light and deep cleaning of the awning, the cleaning method also depends upon the type of material.
Vinyl material
So if your awning cover is made up of vinyl material, then you should use a mixture of lukewarm water and mild detergent to wash the fabric with. While for tough stains that have set into the fabric, you will require a solution of 50% water and 50% bleach. Use this solution on the stains and scrub them with a soft bristle brush to take them out. After you are done scrubbing, rinse your cover with water until all the soap and bleach are out.
Acrylic material
Acrylic requires much more care and maintenance due to its sensitive nature. You have to go easy on the fabric and avoid using harsh solutions and chemicals as well as pressurized water. For regular washing, use a mixture of water and mild detergent. While for tougher stains, use 1 part bleach and 4 part water mixture on the stains. Let it sit for some minutes. Then scrub and rinse with water to get all the bleach out.
2) Frame cleaning
The frame of the awning requires similar cleaning as the fabric. You need to brush and rinse your frame with a soft bristle brush and soapy solution. You should ensure that all the soap is washed off and no solution is left behind.
3) Clean under the awning
Cleaning the fabric from the inside is also crucial as spiders and insects can make their homes there, and leaves, twigs, insects may get trapped, especially in the webs. This accumulation over time can make it difficult to clean later on. So it is essential that you also pay attention to the underside and brush the inside as well.
4) Protect your awning from trees
It is important to ensure that your awning is protected from trees and branches. You would not want branches falling on your awning and damaging it, right? So it is important to trim your trees on a regular basis, particularly during fall. Trimming all the branches near your awning will ensure that they don't end up damaging your awning.
5) Protect your retractable awning from harsh weather conditions
Retractable awnings, among other types of awnings, are particularly vulnerable to harsh weather conditions like fast winds, snowstorms, heavy rainfall, etc. So it is important to keep your awning retracted during such conditions.
6) Lubricate moving parts
To keep your retractable awning moving, it is important to oil the parts at least once every year. Ensure that you use dry silicone spray to lubricate the tubes. Ensure that lubricant is kept away from the fabric; otherwise, it may lead to staining.
7) Avoid pressure washing and harsh chemicals.
Water hose, when used at high pressure; may cause a hole in your awning cover. And the use of harsh chemicals can also shorten the durability and lifespan of your cover. And over time, the fabric may become vulnerable and thus get damaged easily.
In conclusion
Awnings provide shelter and shade from many things such as sun rays, its glare and heat, rain, and snow. They also protect your outdoor furniture. They make your outdoor sitting area comfortable and livable.
So it is important that you maintain and regularly perform the upkeep of your awning to ensure that they perform their function properly. The above-mentioned care and maintenance tips for your awning are essential tips that you can follow to maximize your awning's lifespan and durability. So if you have an awning, then it requires your immediate care.