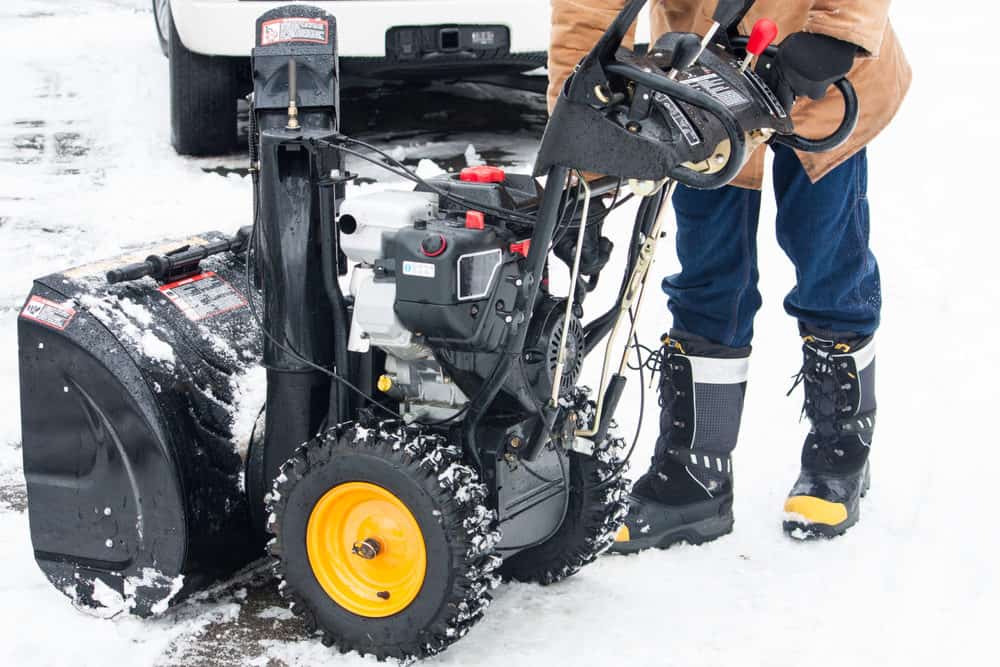 There are a lot of factors to consider when purchasing a snow blower, and one of the biggest is timing.
Buying a snow blower at the right time can eliminate a lot of unnecessary stress from your life during the winter, while waiting too long or getting one at the wrong time can add a whole other layer of hassle.
When is it best to buy a snow blower? We've identified the most popular times of the year to purchase a snow blower and ranked them from best to worst to help you buy at the perfect time. Still want to know more about snow blowers? You can also check this snow blower buying guide.
1) LATE SUMMER/EARLY FALL
This is the sweet spot for the buyer who wants to get a good deal on the ideal snow blower while still having the peace of mind that they'll be ready for action when that first storm arrives.
With snow season still a few weeks away but creeping ever closer, buying in the late summer or early fall offers a couple of benefits in addition to being prepared. The first is that snow blower dealers and manufacturers are shifting from lawn and garden season to snow blower season at this time, meaning attractive pre-season deals will be available.
The second advantage an early buyer gets is a wider variety of choice: with plenty of machines in stock, purchasing a snow blower at this time of year gives you a better chance at getting the perfect snow blower to meet your specific needs.
Now, buying a snow blower this early can have its downfalls – the machine could go unused for months if it's a mild winter, for example – but the benefits of buying in the pre-season outweigh the risks.
2) LATE WINTER/EARLY SPRING
For many buyers, the decision to make any purchase comes down to one factor: getting the best price possible. If that sounds like you, buying a snow blower in the late winter or early spring could be the way to go.
As winter winds down and the snow blower off-season begins, retailers and manufacturers will often mark down prices and offer deals to get rid of stock. There's an element of long-term planning that goes into this buying strategy, as you're purchasing a machine at least six months before you'll use it, but the payoff can be worth it thanks to quality end-of-season clearance deals.
There are downsides to this approach, however. While off-season and post-season buyers save, they may not have the same variety of snow blowers to choose from than people who buy in the pre-season. Those end-of-season sales come with a price, so to speak, as there's likely to be less selection.
That said, if finding the best price is most important to you, then consider putting late winter and early spring at the top of your personal rankings.
3) LATE FALL/EARLY-TO-MID WINTER
There's no worse time to be without a snow blower than when you're stuck in the middle of the winter's first big storm, and that's exactly why buying a snow blower after the season has already started is a strategy to avoid.
Not only do you risk getting snowed in without a way to dig yourself out, but you're also purchasing at the time of the year when snow blowers are in highest demand. That means you're competing with all the other snow blower buyers who waited until the first big snowfall to get a machine. You're also less likely to find good deals because demand for snow blowers is so high.
Granted, the holidays bring sales on Black Friday, Cyber Monday, Christmas and Boxing Day, but those sales are often on the less popular snow blowers so getting the machine that fits your needs could be a tall task.
Keep in mind that there are also a few different places to compare your options in terms of purchasing a snow blower. Big box retailers are an obvious place to start, particularly if you know that your local store has the brand and model you're looking for in stock. Independent dealers are a great choice for expert guidance and on-going service they can provide. Finally, some snow blower manufacturers, such as Troy-Bilt, now offer the online shopping directly on their website.
The bottom line: It is better to read some snow blower buying guide as buying during late fall or the first half of winter probably means you'll pay more, have fewer purchasing options and be left scrambling when the first snow hits.