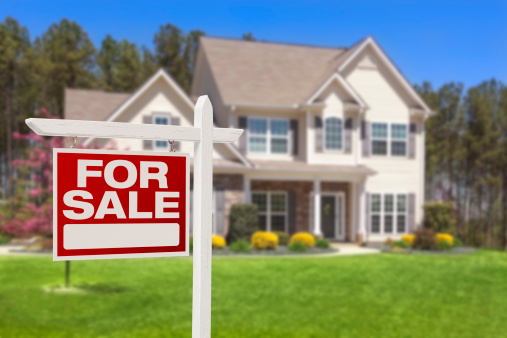 Selling your home can be an exciting and stressful time. Many people turn the responsibilities over to a real estate agent to sell their homes. While bringing in an expert can be helpful, it's entirely possible to sell your home privately and still get a great deal.
In fact, many homeowners that sell privately actually sell their homes quicker than if they had used an agent. In some cases, the speed of a private sale is reliant on the sale being to someone that the owner already knows. While this is ideal, it is still possible to sell your home quickly on your own.
Real estate agents can be expensive and if you want to find out how to sell your house without a realtor, it's easier than you may think. Let's take a look at a few tips and tricks to help you sell your home privately.
Set Your Price
Setting a listing price for your home can be intimidating and confusing. If you set your price too high, you may scare off many potential buyers. A price that is too low may make buyers nervous that there is something wrong with the house.
To set your listing price, it's important to keep your decision unemotional. You may believe that your home is worth more than the market price. However, you need to look at realistic comparable properties to know what price neighborhood you are in. You can find out the selling price of other homes in your neighborhood by checking on websites like Trulia or the Federal Housing Finance Agency.
If you want a professional opinion about the value of your home you can hire a real estate appraiser. They will come in and take a look at all aspects of your home and property and give you a fair listing price suggestion.
Advertise
When you sell your home on your own, you will need to step up and take on the extra responsibility of getting the word out about your home sale. It's important to make your listing advertising a priority. The more people that you can reach with your house listing, the higher the odds of bringing in potential buyers.
Special attention needs to be paid to creating an intriguing home listing. As much detail about your home as possible should be included along with photographs. It can be helpful to hire a professional photographer to help you create a photo album that shows all the best features of your home.
Listing your home on multiple platforms can also help bring in more attention from potential buyers. Real estate sites like Zillow.com or ForSaleByOwner.com are great places to list your home. You can also take advantage of your social media accounts by posting your listing.
Qualify Potential Buyers
Safety should be a priority when you are having private showings of your home. It's a good idea to ask each visitor for their contact information, a picture I.D., and the information about their broker. A quick call to the broker can confirm that the buyer is genuine and that you are safe to have them in your home.
Hire a Real Estate Lawyer
While it's entirely possible for you to take on the responsibilities of a realtor when you sell your home privately, it's recommended that you hire an attorney to handle the legal aspects. Selling your home requires a lot of legal paperwork that needs to be done correctly and filed in the right places. Your real estate attorney can help you take care of the legal aspects of selling your home.
Selling your home privately may take more effort than using a realtor. However, it's entirely possible to organize a winning listing, hire an attorney to handle the legal aspects, and save money on realty costs by selling your home privately.