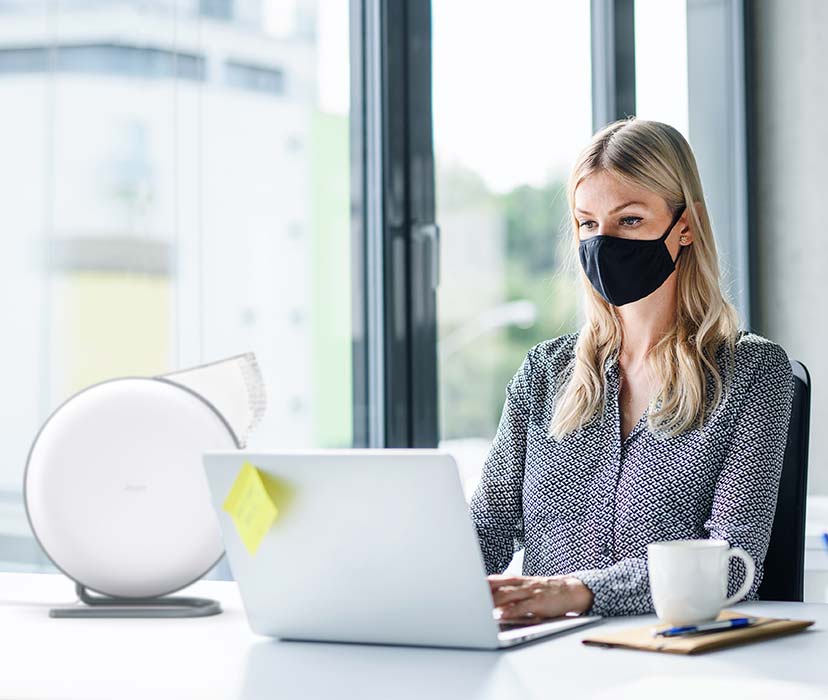 As of 5th October,2021, the World Health Organization record reveals that there are 235,175,106 confirmed cases of Coronavirus. Sadly, 4,806,841 deaths due to the virus has been recorded. This rapid increase in the number of Covid cases has led to many seeking for means to avoid contacting the deadly virus.
Although there is the presence of the Covid 19 vaccines to help prevent the spread of the virus, it is important we do not overlook the usefulness of air purifiers in reducing the spread of the virus. An air purifier not only provides clean air, it also helps in trapping airborne diseases and viruses.
Dr Michael J Ryan once said that " the greatest error is not to move" when he spoke about the Corona virus outbreak. Moving here entails following the WHO guidelines on Covid 19 prevention and also getting an air purifier to prevent the spread of the virus in an enclosed space.
Everyone, every organization, including churches, mosques and hospitals need to be conscious of adhering strictly to Covid 19 guidelines. For hospitals, getting air purifiers for hospitals Is a great way of preventing the spread of Covid 19.
Why do hospitals need air purifiers?
Air purifiers with HEPA filters help mitigate effectively the spread of infectious diseases like Covid 19 in hospitals. It reduces the presence of viruses.
Air purifiers for hospitals help in trapping dust which can be a trigger to asthmatic patients and those with related health conditions.
Air purifiers account for cleaner and safer air patients and health workers breathe in the hospital.
It is required that every good hospital have air purifiers because anywhere frequented by people with different illnesses has a great percentage of contaminants in the air.
Our air purifiers for hospitals work effectively in trapping airborne particles and destroying them. Air purifiers with HEPA technology capture 99.7% of particles that are 0.3 micron in diameter.
Through various researches, air filters have been proven to have pulmonary and cardiovascular improvement of one's health.
It greatly improves the mood of patients.
Does a room air purifier help with Covid 19?
Although air purifiers do not cure Covid 19 but it has helped greatly in the effective management of the virus. It should be noted that when one duly follows the guidelines laid down by the World Health Organization on the prevention of Covid 19 which includes: regular washing of hands, constant wearing of face masks, using of hand sanitizer, observing social distancing, and so on.
After all these instructions have been met, one can then use an air purifier as an additional precaution against Covid 19. Purifiers increase the quality of air people breathe which has helped in no small way, in the fight against Covid 19.
Are you interested in the health of patients in a hospital? Does your hospital lack enough air purifiers? It is important you hurry and get air purifiers for hospitals, a delay can be dangerous. Contact us now!