With almost 30 billion IoT devices in use worldwide and 90% of Americans owning a smart device, this convenience comes with an inbuilt problem… 
All those smart devices in our homes need a brisk internet connection to bring out the best in them. From your video doorbell and security lights to your voice-controlled smart TV and WiFi thermostat, all these devices demand seamless WiFi connectivity.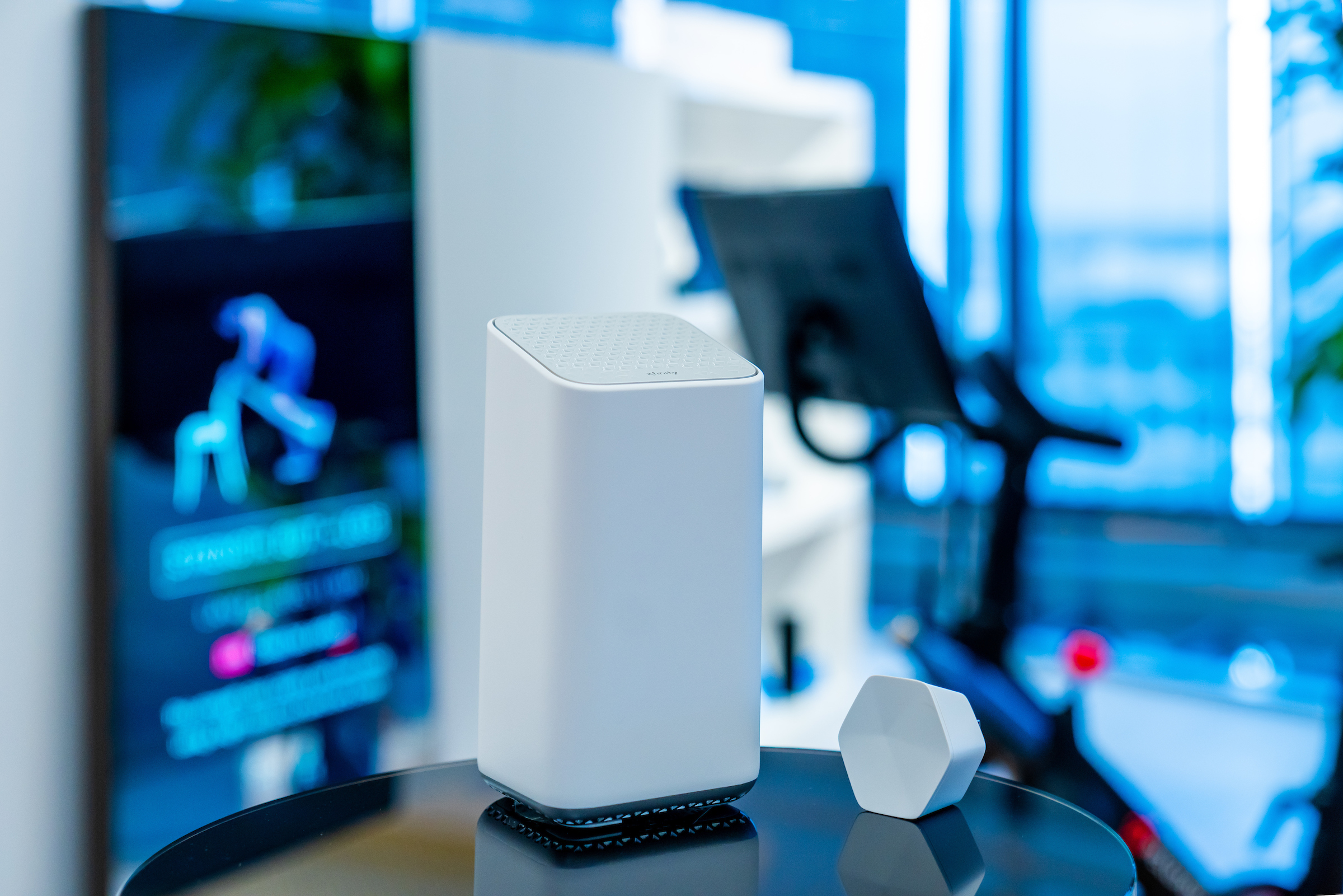 When you're searching for ISPs, you should consider whether regular WiFi will suffice or if you need a faster fiber connection. Take the amount of data you need into account and choose an unlimited package if necessary. 
Beyond this and as a general rule of thumb, avoid the very cheapest bundles as they typically won't give you the speeds and reliability you need for a household packed with smart devices. 
Rather than confusing you with a wide array of choices, we've got two suggestions for you if you want quick, dependable home WiFi: 
AT&T
If you're looking for gigabit-speed internet and you don't mind committing to a one-year contract, have you considered AT&T? The number one US internet provider for customer service and overall satisfaction, this ISP is well worth considering if you have a home stuffed with smart tech. 
With DSL plans, you could be stuck with slower download speeds. Fiber packages, though, offer speeds of 940 Mbps if available in your area. 
If you're a data monster, you should avoid those DSL connections as they come with a data cap. 
Key Benefits 
Speeds to 100 Mbps 

Cheap modem and router rental fees 

Impressive and responsive customer care 
Downside 
You'll need to commit to a one-year contract 
Spectrum
Are you resistant to the idea of locking yourself into a contract for home internet? Well, with Spectrum you don't need to. Cancel at any time with no prohibitive early redemption fees. 
Packages come with a free modem and anti-virus software so you can keep your home network fully secured. This is vital if you plan to install smart devices. As an aside, you should regularly reset your router if you're using smart devices to protect yourself against malware. 
Add streaming services to your internet connection for a complete package. Internet speeds are close to gigabit territory so you can easily accommodate a suite of smart kit. 
Key Benefits 
Super-swift speeds to 940 Mbps 

One-hour installation window 

Streaming services available 
Downside 
Limited availability of 940 Mbps speeds 
Final Thoughts
All that counts when you're looking for the best internet providers for smart devices is finding the smoothest fit for you and your ecosystem. If you live alone and have just a smart doorbell, you won't have the same priorities as a large family with heavy download habits and a sprawling connected home. 
So, think about speed as well as contract length and any penalty charges. Make sure any data caps in place are acceptable or seek all-you-can-eat packages if you don't want those restrictions. 
We would suggest starting your search with AT&T or Spectrum but you should also consider any other options with a solid reputation in your area. 
Get all these things right and you'll have no problem finding the best internet provider for your needs.