Installing motorised window treatments has become a trend now in Australia due to some unparalleled advantages they offer to the homeowners. The fine integration between home automation and motorised outdoor blinds perfectly functions together and enables blinds to work in harmony with other subsystems such as lighting, music and heating and cooling systems. If you are looking for the best window treatment for your home, investing in motorised outdoor blinds can be the perfect answer for you.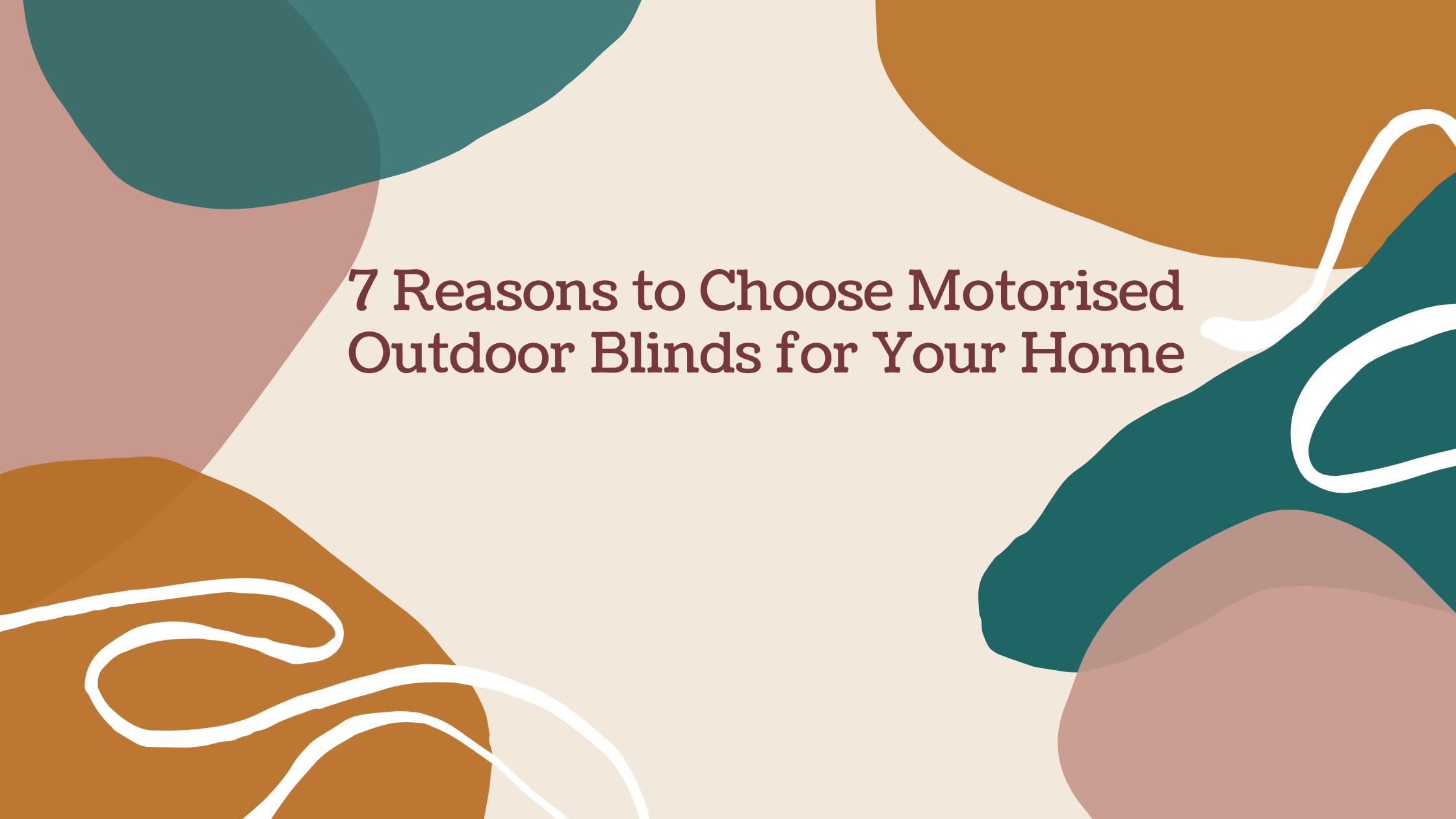 Here is a list of reasons you need to consider to go for outdoor motorised blinds.
The first and foremost reason to install motorised external blinds is their energy saving ability. When they are down on a sunny day, your home's air conditioner will work efficiently and reduce your energy bills to a great extent. The main beauty of these blinds is its ability to position themselves automatically based on the intensity of the sun and the time of the day.
Protects Home From Break-ins
When these electric outdoor blinds move throughout the day, it will create an impression that someone is there in the house. That impression will not let any intruder to break-in your home. It will protect your home even if you are not at home.
If you are looking for a classy and modern window treatment, you should opt for external motorised blinds rather than manual shades or drapes. It will look clean, modern and more linear than other window treatments.
Available in a Variety of Fabrics
When it comes to the selection of these blinds, there is no shortage as you can choose from a wide range of fabrics, colours, textures and opacities. Even you can choose for different external blinds for different rooms to give a classy and elegant look.
Customization is Available
No matter which types of windows you have, you can find motorised blinds that fit all shapes and sizes of windows. You can find perfect sizes and shapes for a trapezoid, circle and windows with unique arches and angles. Most of the suppliers offer customization as per your window shapes and sizes.
These electric outdoor blinds can move easily, smoothly and with perfect accuracy and precision. In addition to that, they are noise-free as they are made uniquely. The movement is so smoothly thanks to the controls that come with the mechanism. If you want, you can choose several stopping points of your choice to use it more cleverly.
Not just for windows, you can use these motorised outdoor roller blinds for your projection screen or home theatre too. Not just that, you can also divide your room into two parts with these shades. Some people also use them as a larger video screen.
Conclusion:
Electric outdoor blinds are classy, elegant and versatile and serve multiple purposes. All you need to do is to find the right supplier and let them take care of the installation. Search on the internet and find the best deal there.