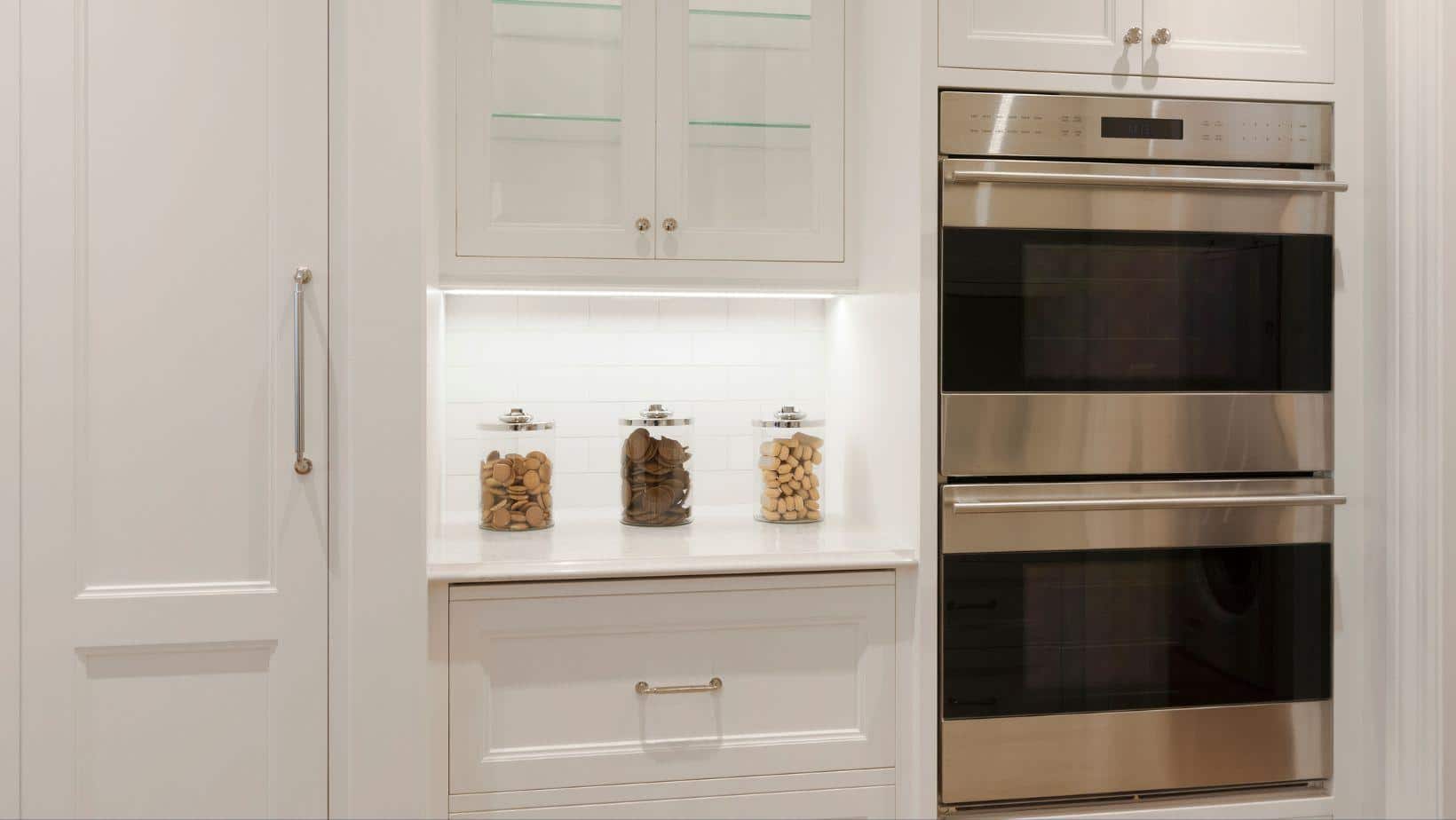 If you have a large family or are someone who hosts large gatherings, you will likely need more than one oven to keep up with the cooking demands. A double oven can be very useful when it comes to the holidays, and you need to bake several things at once.
What is a Double Oven?
A double oven is a kitchen appliance that has two separate ovens in one unit. The two ovens can be used independently, allowing you to cook multiple dishes at different temperatures at the same time. The top oven is typically smaller than the bottom oven and is often used for warming or broiling. The bottom oven is larger and is used for baking and roasting. Double ovens can be either electric or gas powered and are built into the kitchen cabinetry.
There are some other options available now that offer a double oven in several styles that can make it more affordable. One of the main choices is whether you want the double oven to be vertical or horizontal. Many double oven ranges offer a wide variety of sizes for open spaces. It can be difficult to find the space to install a double oven unless you have a larger kitchen as well as a larger budget.
Typically, one compartment is standard size and the other a bit smaller but can still fit most casserole dishes. You can vary the temperature between the two oven compartments, and this helps you with precision when you are cooking a larger meal with many side dishes.
Deciding whether you need a double oven is truly your family's preference and how much use you will get out of it. A lot of newer-built homes already have a double oven placed vertically opposite the refrigerator or horizontally under a larger burner stove top. Double ovens add flexibility to your cooking routine, but what other benefits does it have?
Additional Benefits
Double ovens allow you to use multiple functions at once. You can cook two dishes at the same time using different temperatures and even different techniques such as broiling or toasting. You can bake bread and roast meat at the same time. You can keep food warm while baking a different dish on the other side.
If you are a home chef looking to cook with different techniques for multiple dishes, then you should opt for the double oven with convection, so you have the flexibility you need. Make sure you look carefully at the brands because some have more capacity than others. Double wall ovens provide more overall capacity than single ovens.
Other Great Ways to Tackle Kitchen Organization
In Conclusion
As you search for your dream home with your dream kitchen, keep a double oven in mind. Even if you find a home that fits your family perfectly, you may need to consider if you can install a double oven to fit your cooking needs. Not every space is set up to accommodate a double oven, however, there is a lot you can do in remodeling. Make sure you work with a trusted contractor to determine what is the best fit for your home.