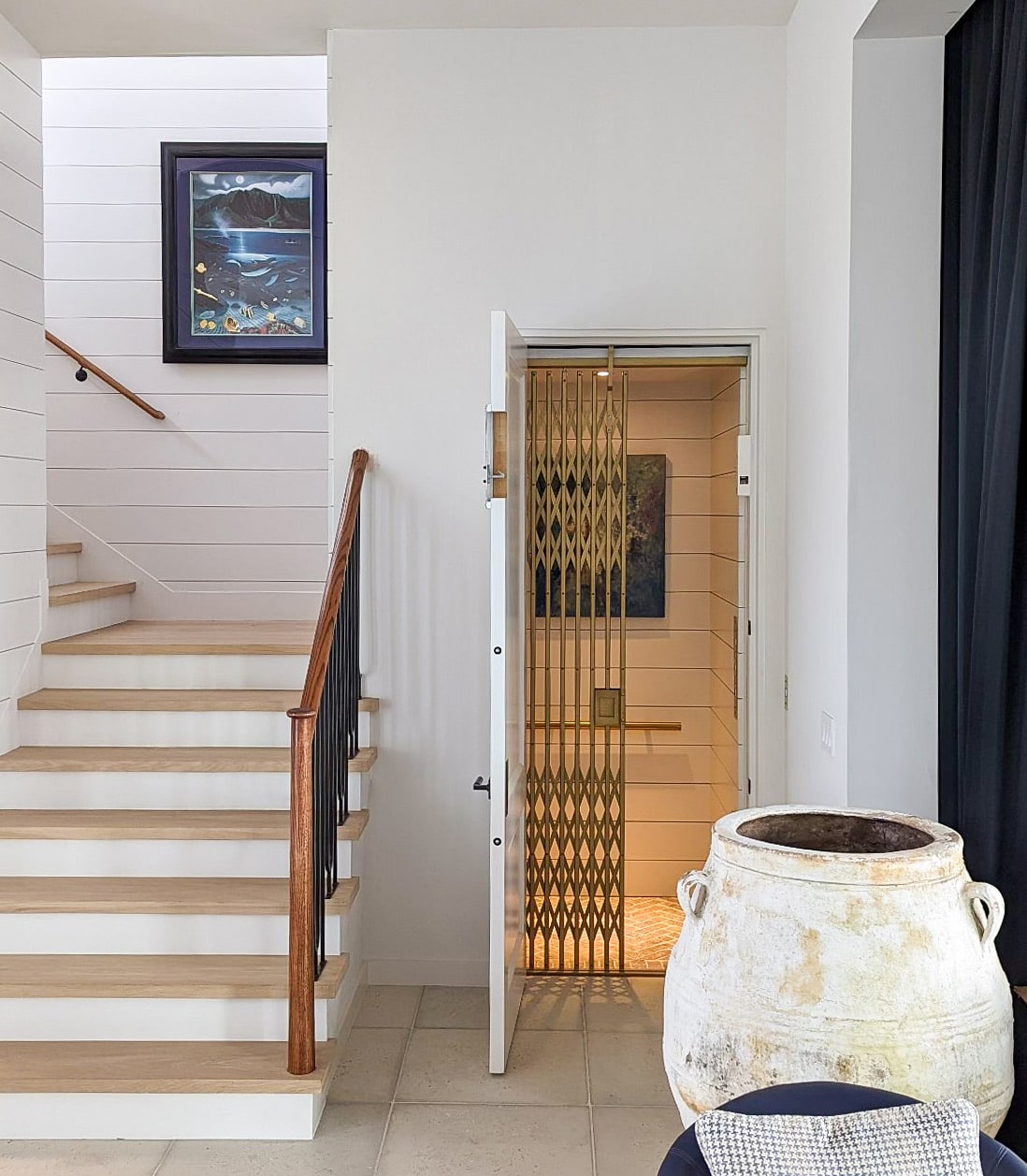 Are you considering selling the home you love and moving away from the community you want to live in simply because of accessibility issues?
You're not alone. According to recent studies from the Urban Institute, the number of households headed by people 65 and older is expected to increase from 34 million to 48 million within the next 20 years. Of those polled, a whopping 71 percent said their house has accessibility issues that would limit their ability to remain in their home.
People value their independence. They want to age independently and stay within the comfort of their own home. According to the AARP "2021 Home and Community Preferences Survey," 77 percent of adults 50 and older want to remain in their home for the long term. Unfortunately, most houses haven't been designed for aging adults or people with disabilities.
As we age, multi-level homes may become more difficult or even impossible to access due to the increased challenge that stairs present. Indira Venkat, Vice President of Consumer Insights at AARP, states, "Unfortunately, most houses weren't built to support the needs of people across the many stages of life. The best way to continue living in the home you love is to plan ahead and make changes that will accommodate your needs today and in the future."
The good news is that for those adults with mobility issues, numerous solutions exist that will allow you to age in place and remain in your treasured home. The home modification of an elevator or lift will facilitate the accessibility and safety of your entire house.

Residential Elevators are on the Rise
Older homeowners, people planning for their retirement and those considering multigenerational households with aging parents are searching for solutions for aging in place.
In fact, the number of Americans living in multigenerational households has quadrupled since 1971, according to a March 24, 2022, Pew Research Center Report. As of March 2021, 59.7 million U.S. residents live in multigenerational family households (compared with 58.4 million in 2019).
This is one reason why the demand for residential elevators, lifts and dumbwaiters has increased exponentially over the past several years.
With the cost of land going up, houses in Florida are going vertical. Homebuilders are considering the positive impact that residential elevators have on a homeowner's ability to age in place. There is a growing trend to include elevators or the adaptable design technique of stacked closets for the future addition of an elevator in new construction homes throughout the Sunshine State.
Investing in a home elevator has many benefits. Elevators and lifts can help you stay in your home and age in place by making all floors safely accessible. Home modifications can prevent injuries from falling and reduce the costs associated with falls.
The value of your home can also increase by 10 percent or more by adding a residential elevator, according to Retirement Living. Additionally, houses with elevators have greater curb appeal and improve your home's uniqueness in a competitive market.
Tim Fischer, CEO of Southeast Elevator, has observed that, "Retrofitting a home with an elevator or lift is becoming part of the retirement planning process for many people, and it is allowing people to stay in their forever home as they age in place."
Measuring the Cost Effectiveness of Aging in Place
Aging in place is one of the most cost-effective choices older homeowners can make. Living in the home you already own can help to avoid costly stays in an assisted living facility or nursing home.
According to the Genworth Financial 2021 Cost of Care statistics, the average cost of assisted living in the United States is $4,500 per month and a shared room in a nursing home can be more than $7,900 per month. The addition of an elevator or lift could easily save you tens of thousands of dollars every year that you are able to remain in your own home.
Many people have the outdated notion that an elevator is something that only luxury homeowners can acquire. This is no longer true, as residential elevators are becoming attainable for many more people.
When you compare the time, cost and inconvenience of selling your home, purchasing a new one, renting or moving into an assisted living facility with the cost of a new elevator, there's simply no comparison in terms of price and quality of life for those who want to remain in their own home.

Proactively Plan for the Changes That Occur in Life as You Grow Older
There are many conveyance options for existing homeowners who want to consider age in place remodeling, as well as people building their new homes with future accessibility and safety in mind:
1. Traditional elevators, whether hydraulic, overhead winding drum or pitless, require an enclosed cab and a shaft. They're typically used to access two or more floors inside a home and can carry more weight than a lift. An indoor elevator requires more site preparation than a lift.
2. Pneumatic (PVE) vacuum elevators use air pressure to raise and lower the cab and require no shaft, pit or machine room.
3. Vertical platform lifts most commonly have an open cab but are also available with an enclosure. They can be installed both indoors and outdoors and have a maximum travel distance of 14'. Lifts are ideal for wheelchair users who need to travel up to a porch or deck. They save a lot of space! A lift's small footprint occupies considerably less space than a wheelchair ramp.
4. Outdoor elevators and lifts are a great solution and something to consider when improving your home's accessibility if you can't or don't want to sacrifice space inside your home.
5. Stairlifts attach to the wall or banister of a staircase and carry a seated passenger comfortably up the stairs.
How Do You Know What Option to Choose?
The best elevator for your home is the one that suits your specific needs, site conditions, budget and floor plan. Finding the right residential elevator company in Florida will help you discover the most effective solutions to ensure you remain in your forever home and age in place.