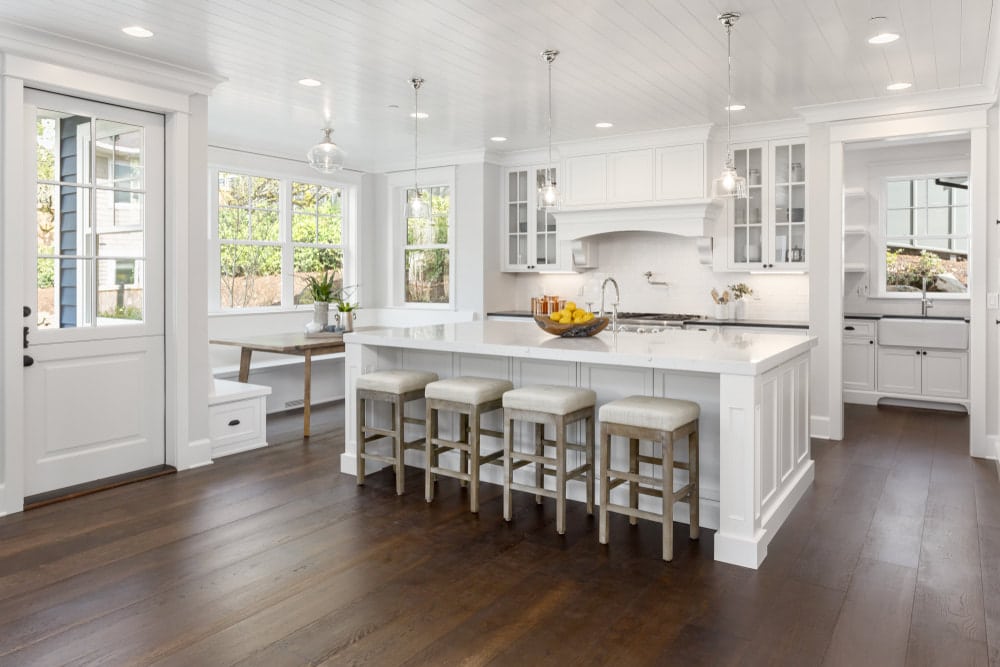 There's nothing like a fresh start to the year. And what better way to do that than by getting your house in order? From a new look for your bathroom to more storage space in your kitchen, here are four home improvement projects you can complete this year.
Redo a Bathroom
The bathroom is one area that is easy to renovate and can help give your home an entirely new feel. With so many amenities and options in such a small space, it doesn't take much to give a bathroom a fresh look. Below are just some of the ideas to consider to get started:
Replace the tub with a shower
Replace the sink with a new vanity
Replace the toilet
Add a light fixture
Replace flooring
Work on the Backyard
Backyard projects are a great way to add value to your home and create a space that you can use year-round. Here are a few you should consider in 2023:
Planting a garden. If you've always wanted to plant tomatoes or build your own raised beds but never got around to it, now is the time. With spring just around the corner, now is the ideal time for planning to plant flowers, fruits, and vegetables in your backyard. The fresh produce will be ready for harvest by the end of summer and will give you a sense of accomplishment and help you save money on produce.
Install a pond or fountain. There is perhaps no other project that you can do that will bring more character or life to your backyard. If done right, a pond can not only look great but also be very healthy for your yard. A healthy pond will promote butterflies, birds, and other insects that can pollinate flowers and other plants to hang out around the yard. If you are unsure how or what to do for a healthy pond, check out Living Water Aeration.
Adding a pool or hot tub. If your budget allows for it, consider adding amenities that can offer relaxation after long days spent working hard around the house or playing with the kids. It is important to keep in mind that adding a pool is an ongoing expense that goes beyond the initial cost. Several hundred dollars can be spent on chemicals and filling the pool every year.
Repaint a Room
Painting a room is an easy way to give your home a fresh new look, and it's a project that can be completed in less than one day.
The most important thing to remember when repainting a room is to choose a color scheme that complements the lighting, both natural light and artificial light. The next thing to consider is how many coats of paint you may need. When painting a lighter color, it will take a few more coats than when painting a darker color.
Finally, be sure to get all of the required supplies. Painting isn't as simple as getting a brush and bucket of paint. For a complete list of what you may need, check out this list by Home Depot.
Replace Cabinet Hardware and Handles
If you're looking to update your kitchen, cabinet hardware and handles are a great way to do it. Not only can they be used to add character and personality to your home, but they also serve to draw attention away from other less attractive features, such as dated cabinets and countertops. This is a super easy way to save money as opposed to replacing very expensive countertops or cabinets.
Replacing hardware and handles is also an easy DIY project that doesn't require a professional. For most projects, a few screwdrivers and a drill will suffice.