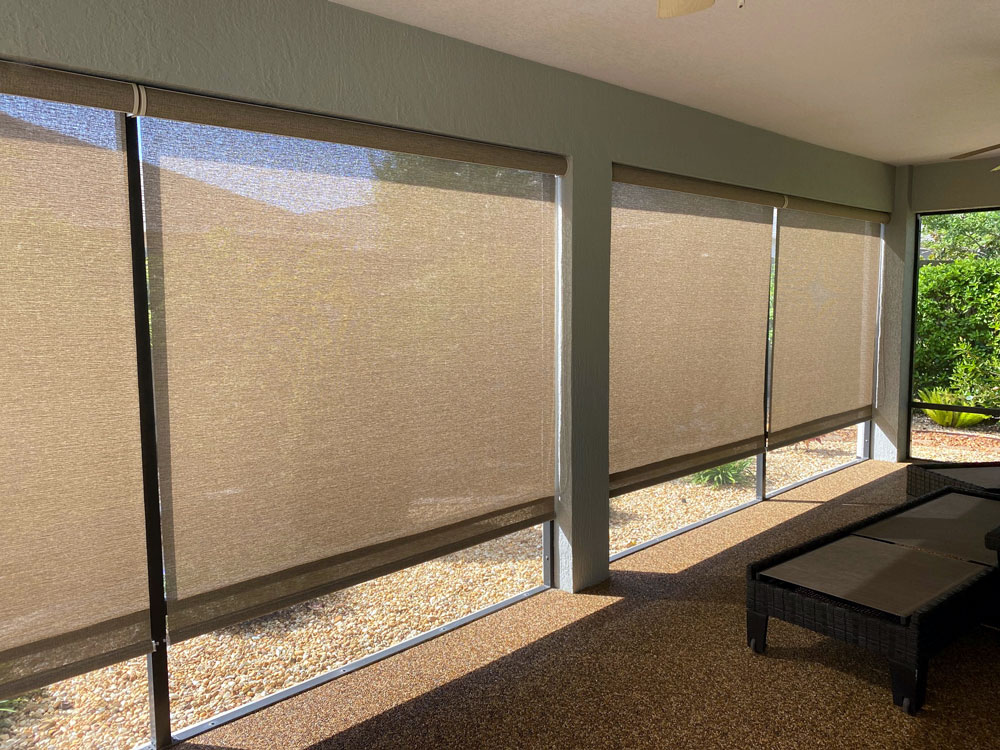 Many parts of the world experience extreme temperatures throughout the year. Whether it is winter or summer season, people are forced to share the cold and the hot altogether. For this purpose, there has been a lot of development to keep people safe from these extreme weather conditions. What started from Air conditioning and heaters has now progressed to Retractable screens and sun shades.
Today, people want to enjoy the leisure of their homes without worrying about anything. The warm tropical weather in many areas allows people to step out of their homes and take a relaxing breath while they soak all the vitamin D from the sun. Walking by the pool, hosting a dinner, or just sitting on your porch should be manageable. You can push these thoughts aside by installing a sun shade for lanai.
Lanai sun shades:
You might think that the only purpose of these shades is to protect you from the sun, but their diversity has allowed people worldwide to invest in them. If you want the comfort of relaxing freely inside your home, this might solve all your problems.
Lanai sun shades are retractable, meaning they can come out of their enclosed casing when needed. In the morning, you can relax and soak in the sun, but as the sun starts to set, you can use a remote controller to make these screens fit back into their casing.
Different types of screens available in the market can help you match your home aesthetic. After all, those who step into your house after a long time will notice all the changes you have made. These small things bring out the best in a home.
Adding sun shades to your house will increase its value, and whoever steps into it will be impressed by its latest technology.
Colors: To make a product such as lanai shades, professionals came together to design them. Looking at the appearance of lanai screens, they have fewer details. Companies manufacturing these lanai screens have come out with five colors for the shades.
As time passes by, there will be more diversity in these shades. If you want to choose any other color according to your liking, you can contact your screen manufacturer and ask them to customize it.
Sun protection: The rays from the sun are becoming harmful day by day. It's impossible to keep yourself inside at all times, but you can take measures to help keep your skin healthy. Protection from the sun has been a primary concern for people inside or outside their houses. Put this concern to rest with the help of lanai sun shades.
Aesthetic: While making a new addition to your house, you want to ensure that whatever you invest in matches the aesthetic of your home. Companies who sell lanai shades offer their customers the option to customize the shades according to their liking.
There might be a lot of questions going through your head right now, but they can only be silenced when you step out and search for a retractable screen yourself. Looking at it closely and seeing how inclined toward technology it is, you will place all your money on it.