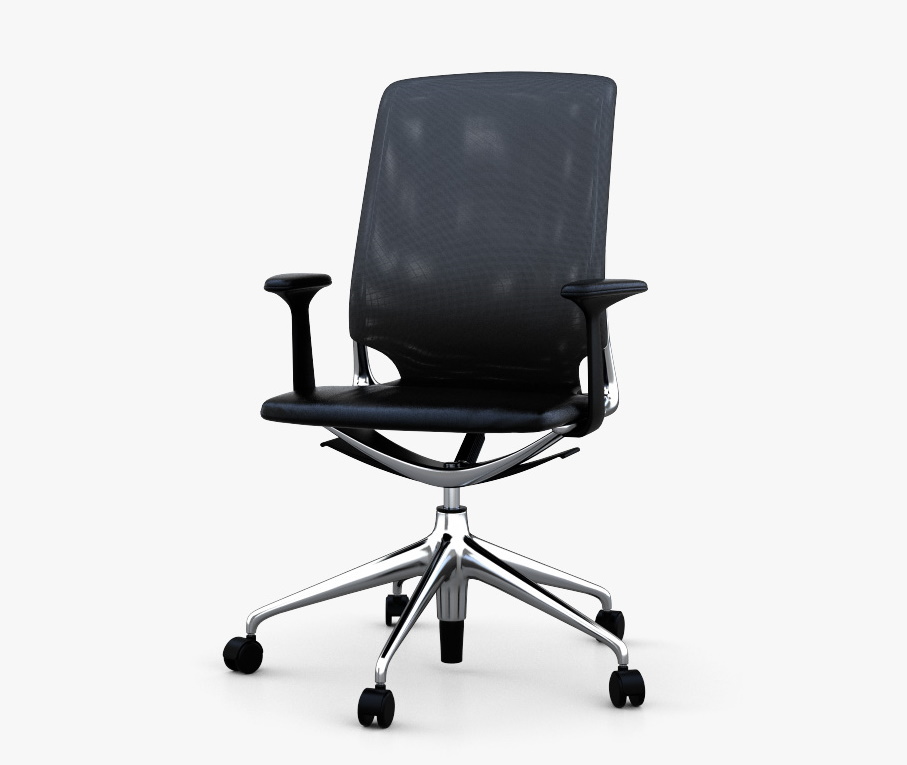 Office chair wheels can be found on most office chairs, and they come in a variety of sizes, but they are not universal to all chairs. When you first purchase a new office chair, you will need to know your stem measurements to wire your caster wheels exactly.
It is important to understand the dimensions of your office chair wheels so that you can pick the right size and purchase the best quality castors.
The stem and measurements are an essential aspect of any office chair castor. This is because they determine the stability and performance of the caster. The stem also determines how easy or difficult it is to remove and replace your caster. It would be best to consider this when you buy a new set of wheels for your chair.
Different companies have different requirements for office chair wheels. Some require them to be universal, but others only need them to be compatible with certain models.
It is also important to note that some brands may not have any universal wheel, so you may need to purchase specific ones for your chair if you're unsure which one will work on it.
The wheels that come with office chairs like these are typically not universal, meaning that they will not fit into any other chair. So, before you buy a new chair for your desk, make sure to measure the wheels of your current chair.
Since the wheels on an office chair are not universal, it is necessary to measure the number and size of castors on your current chair. Then, make sure to purchase a compatible set of office chair wheels from a reputable vendor.
What is castor stem?
The stem is the part of the caster that connects the wheel to the frame. A stem allows the caster wheels to move vertically up and down when they rotate. A stem can be made from plastic, metal, or a combination of both. Office chair wheels come in a variety of sizes and will have a corresponding stem size.
A chair has five legs, one near each corner of the seat and a wheel on each leg. It has a cylinder-shaped stem which allows the caster wheel to rotate. The stem also supports the weight of the chair.
The diameter of the stem can vary depending on what type of office chair it is and the type of stem used. Typical office chairs use a 2-inch (or 2.5-inch) diameter stem.
The length, width, and depth of caster stems are used to determine how to attach the wheels to the bottom of the chairs. Different types of stems can be found on office chairs. Each type has its own value and purpose.
Choosing the right caster wheels
Casters allow a chair to move smoothly across a floor with minimum effort. They are made out of different materials, types of wheels, and they come in different shapes and sizes.
If you are wondering which type of caster wheel to choose for your office chair, there are some factors to consider and some practical considerations that can help you choose the best one for your budget and flooring.
You cannot just choose random caster wheels without considering their size, material, price, and other features. It's important to go through the different caster wheels before getting one. The following are some of the factors you should consider before buying a good office chair.
When shopping for caster wheels, you should be well aware of each type's different features and prices. There are a few things to consider before choosing a set: material, size, sound, and price.
Choose the caster wheels you need for your bike by considering these four factors to find the best value for money.
When it comes to choosing the correct caster wheels, people often make the mistake of picking cheap, low-quality wheels that break easily. The first rule of thumb should always be buying quality products.
The price is another important factor to consider when shopping for new caster wheels. Higher prices usually equate to higher quality, so you should spend more on your purchase if you look for something sturdy and long-lasting.
There are many choices when it comes to office chair casters. That's because they come in different materials, sizes and styles. It is important to note that caster wheels should be made of polyurethane or rubber to offer better protection against floor scratches, slipping, and scuffing of the flooring.
To get the best caster wheels for your office chair, you'll have to do a little research before you buy them. You should also determine if you will be using them on carpet or hardwood floors so that you can pick the right material for your needs.
Consider quality materials when looking at casters – rubber vs polyurethane – as well as size and style before buying these items for your office chair.