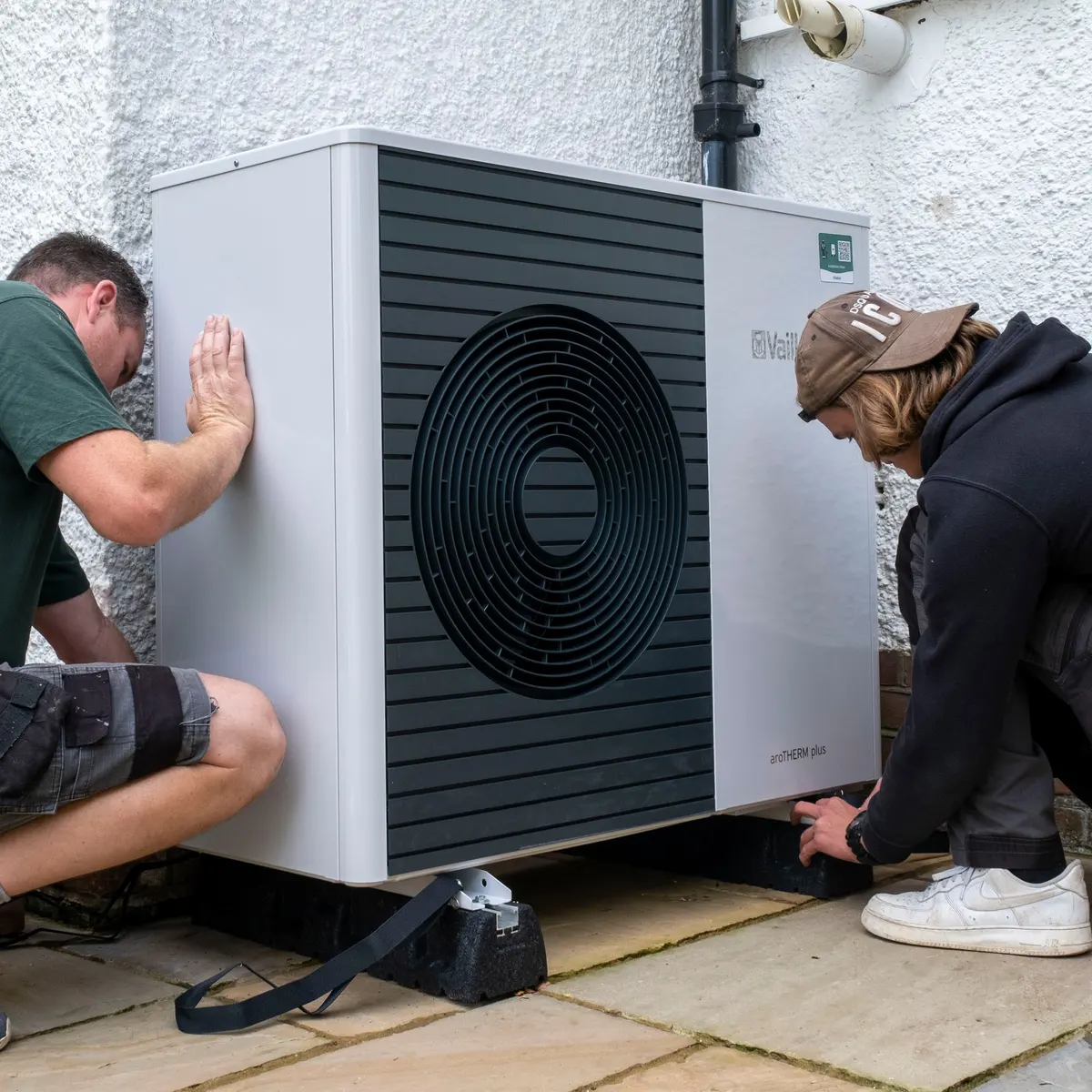 Heat pumps are a simple way to save on heating and cooling costs and improve indoor air quality. They are becoming increasingly popular and could also be a determining factor in your property value. While the upfront cost is typically higher than other HVAC systems, the long-term savings are substantial.
However, proper installation of heat pumps is of utmost importance as incorrect installation can lead to increased energy consumption and even pose a safety risk. If you are seeking superior installation, you may want to consider using Autumn Air to install your heat pump.
In this article, we will find answers to the worthiness of heat pumps and also their downsides.
Are heat pumps worth the investment?
To understand the worth of heat pumps, one needs to consider long-term benefits. If you are focused on short-term savings, then heat pumps may not be the best choice for you.
Here, we discuss four reasons why heat pumps could be a great investment saving you money and effort.
1. Economical
A heat pump system isn't the best at achieving quick, short term financial savings, as it generally will take a fair amount of time to break even and start becoming profitable. However, installing a ground or air-based heat pump is a fantastic approach to minimize the carbon footprint you leave behind and reduce spending on energy costs if you currently heat your house using gas, electricity, or other alternatives.
Despite the significant upfront cost, heat pumps might unquestionably end up being more affordable to operate over time. Other options, like loft or cavity wall insulation, are perhaps more suitable if you're searching for a quick and affordable approach to improve your energy efficiency and reduce your energy costs.
2. Versatile
Heat pump tech is extremely adaptable and versatile across the board is a truly unmatched advantage. Heat pumps can be an effective singular solution for a home's whole heating, cooling, and hot water demands since pumping heat requires less power than converting heat.
A heat pump can easily connect with your existing HVAC system, ensuring that you always have a perfectly regulated indoor environment regardless of the weather. This is true whether you make use of space heating, underfloor heaters, or any other type of heating system.
3. Durable
A properly maintained heat pump can last up to around 20–30 years, compared to the potential lifespan of a heat pump, which some claim can last up to 50 years.
4. Secure
Heat pumps are more secure than traditional heating systems that rely on fossil fuel burning. They are safe to use and do not require the use of fuel to create heat because they are powered by electricity.
Because no fuel is burnt, there is no chance of gasoline seeping and burning in the room. They also emit no smoke or local pollutants, removing the risk of carbon monoxide poisoning.
Although contemporary gas heaters are substantially safer than in the past, the possibility of carbon monoxide leakage or, in severe cases, explosions is always there.
What are the disadvantages of a heat pump?
Expensive and complex installation
Heat pumps carry high installation costs. Moreover, proper assessment must be done to understand the flow of heat, local geology, especially for ground source heat pumps, and the heating and cooling requirements for your home. For these reasons, heat pumps could be challenging to install.
Despite having a high initial investment, their operating costs result in long-term power savings and lower carbon emissions.
Rely on electricity
An electric air-source heat pump system may become inoperable after a power loss, despite the fact that it could be safer to use one than a gas furnace or boiler.
On the other hand, picking a conventional heater won't shield you from the drawbacks of poor electrical distribution. Modern furnaces come with electric igniters such as intermittent pilot lights and hot surface igniters. Modern furnaces use electric igniters to create heated air, thus a power loss will render them useless.
Inefficient in extreme cold
Some heat pumps have problems in cold climates, which can eventually impair the system and prevent it from operating to its full effectiveness. However, it is possible to overcome this issue with an enhanced heat pump system that specifically addresses this issue.
Debatable sustainability
Although a heat pump doesn't need natural gas or propane to run, it still uses a significant amount of electricity to heat and cool your house, so this sort of system is not carbon neutral.
Integrating your heat pump with solar panels that are put on your roof or in your garden is the only way to get rid of the carbon emissions that are created by your system.
Additionally, heat pumps have a high coefficient of performance (COP), which makes them more effective when the temperature outside drops.
It is advised to utilize biodegradable fluids since some of the fluids used for heat transmission are of doubtful sustainability and hence generate environmental problems.
Can a heat pump boost the value of your property?
It is important to think about your own long-term goals and decide if you expect to retain the house long enough to see a return on your investment. You should look into whether a heat pump can boost the value of your house when it comes time to sell or rent it out.
It can make sense to replace your heat pump a little earlier due to changes in regulation and technology. In any case, you should be able to save a sizable sum of money and reduce carbon emissions over this period, so your investment will pay off handsomely.
Conclusion
You should be aware that installing a heat pump may not result in immediate cost savings if you already heat your house and water using gas. However, in the long-run heat pumps can definitely be worth your investment.
To guarantee performance and safety, all heating systems should be serviced and maintained on a regular basis. Heat pumps are no exception in this regard. Regular maintenance is required to maintain trouble-free operation and the longevity of the system.