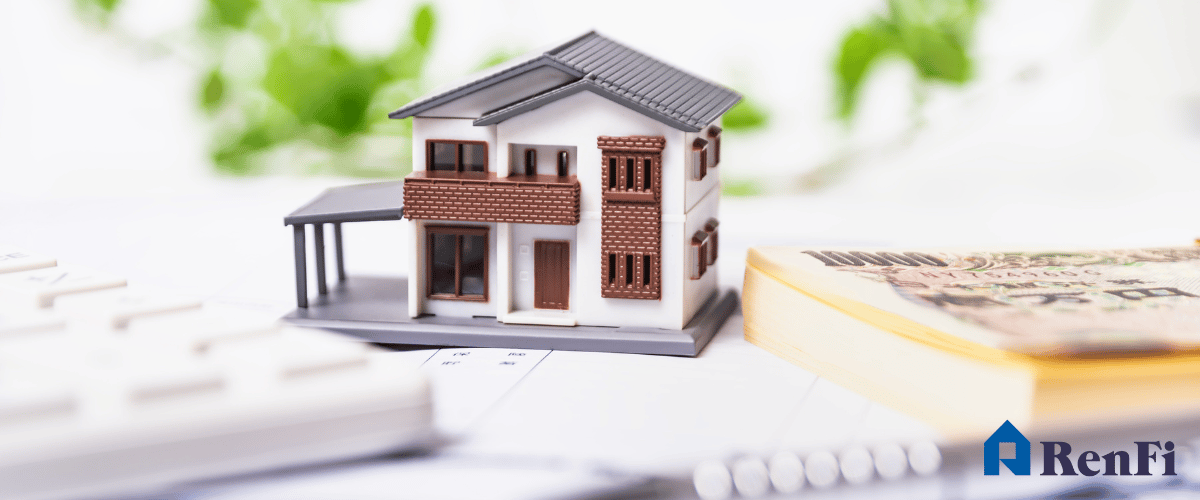 When deciding how best to invest in your future, there are a number of different strategies you may wish to consider. For instance, a few major home renovations or improvements can be made to increase the value of your property. Alternatively, you could focus on efforts meant to increase the comfort, convenience, or living space of your household. No matter how you look at it, an investment in your property is always an investment in your future!
With that in mind, not all home improvements are worth the initial investment. To that end, homeowners looking for new, innovative ways to improve the value of their home should consider only those home improvements that are easily affordable or eligible for home renovation loans. That said, the goal of this article is to help you determine how to efficiently make improvements to your home and, in turn, your future. In particular, we will discuss which home improvements yield the greatest return on investment, in addition to the various payment options available for those with poor or strained credit. For more information, please read on.
There's No One-Size-Fits-All for Home Renovations: What to Consider Before You Start
A home's value can be increased in a variety of ways!
Maybe you have an investment property that needs electrical, plumbing, or roof repairs before it can be sold, or you may need to carry out significant maintenance on your primary residence. Perhaps you're wondering how to make your current home more practical—one that's optimized for your needs and makes the most of its small space. No matter what the case may be, it's important to note that only certain types of home improvements will yield a larger return in terms of raising your property's market value when renovating for financial reasons, according to the Appraisal Institute of Canada.
Those home improvements consist of:
Remodeling of your kitchen or bathroom,
A custom home addition for increased storage space,
Upgrades to your home's electrical system or energy- efficiency (doors & windows)
Investing in the installation of an in-ground pool or completed hardscaping on your property
This brings us to the cost. Every renovation project comes with associated costs. However, depending on your investment objective, you have a number of financing options available to you. Large-scale home improvements are no exception! That said, we recommend considering the different financing options that are best suited to you and the kind of investment you're trying to make. Before beginning construction, the associated costs should also be considered. This will help you budget better for current and future expenses.
Investing in Your Home: Always Remember to Create a Budget for More Than You Need
Presently, 39% of Canadian homeowners underestimate the cost of their home upgrades. With that in mind, no matter how much of the work you plan to handle yourself, it is critical to be aware that home improvement projects will usually cost more than you initially think.
Although you can rely on credit cards, bank loans, lines of credit, or refinancing your mortgage to cover any anticipated or unforeseen costs, most credit card and cash advance loan payment terms are constrained. On top of that, their interest rates are outrageously high. What's more, for those with a low income, bad or strained credit, obtaining bank-based mortgages and HELOCs can prove extremely difficult. Especially in an environment where lending regulations are more stringent and mortgage stress tests have been introduced.
To help you with the planning process, we recommend exploring different financing options and calculating associated costs before breaking ground. This will not only help you budget effectively but also make it easier for you to manage the kinds of investments that would be most appealing, meeting your needs while balancing cost-effectiveness.
In spite of this, borrowing money for larger-scale home upgrades is generally allowed as long as you can afford to pay off the debt it creates. This means understanding how the interest rate and repayment terms of your loan will impact your present and future financial situation. Can you afford to allocate money in your budget each month to pay off, say, a $30,000 or $50,000 loan? The amount you borrow and the interest rate you pay on it determine the cost of borrowing. Therefore, your overall debt-to-income ratio should be considered when deciding which type of financing is best for you.
There are a few different ways to finance a home. Some, like traditional mortgage loans, offer you more flexibility over the length of your loan. Others, like deferred deposits and rental property loans, provide tax benefits in addition to initially costing less. Or you can opt for a home renovation loan for budget flexibility, lower interest rates, and a higher return on investment.
Financing Options for Homeowners with Stretched or Bad Credit
Generally, there are a few different ways to finance large-scale home improvements. Some, like traditional mortgage loans, offer you more flexibility over the length of your loan. Others, like deferred deposits and rental property loans, provide tax benefits in addition to costing less upfront. However, for those with a low income or bad or strained credit, you might want to consider opting for a home renovation financing loan. Home renovation financing loans are one of the most cost-effective and straightforward types of renovation loans presently available to homeowners. That said, it's not surprising that home renovation loans are the source of many Canadians' aspirations for house improvements.
With a home renovation loan, you can use the equity in your home to obtain the funding required to increase the value of your property, regardless of whether you need $10,000 or $500,000 to complete your project. What's more, the more renovations you add to your home, the more equity you'll accumulate in the property, which in turn will lead to an increase in its overall value.
With that in mind, RenFi Capital Home improvement & Renovation Finance provides you with the option to withdraw a flat sum of money from the value of your property. This is one of the most financially sensible solutions because these loans also offer some of the lowest interest rates available. The amount you can borrow, however, will be constrained by how much equity you have in your property because you are borrowing against it. To that end, you might not be able to benefit much from a RenFi Capital Home Renovation Loan if you only recently bought your house, for instance.
Although investing in your future with RenFi Capital is one of the simplest and least expensive ways to obtain the funds needed to make home improvements, RenFi Capital Renovation Financing is also the most expensive. Depending on your credit history, you can apply for a RenFi renovation loan in 15 minutes, be approved for financing in 72 hours, and borrow up to 90% of the value of your current home. For more information about RenFi Capital's renovation financing option, visit their website today!
Conclusion:
Make improvements using the equity in your home today with help from the experts at RenFi Capital.
Your home's renovations could be a thrilling life event. On the other hand, many people choose not to make home modifications because of the uncertainty about whether they'll be able to get financing for their renovation plans. Especially for those with low incomes or with poor or strained credit. We believe that doesn't have to be the case for you. Let the experts at RenFi Capital help you get the financing you need to improve the value of your home with large-scale home improvements. Contact RenFi Capital today to start investing in your future.