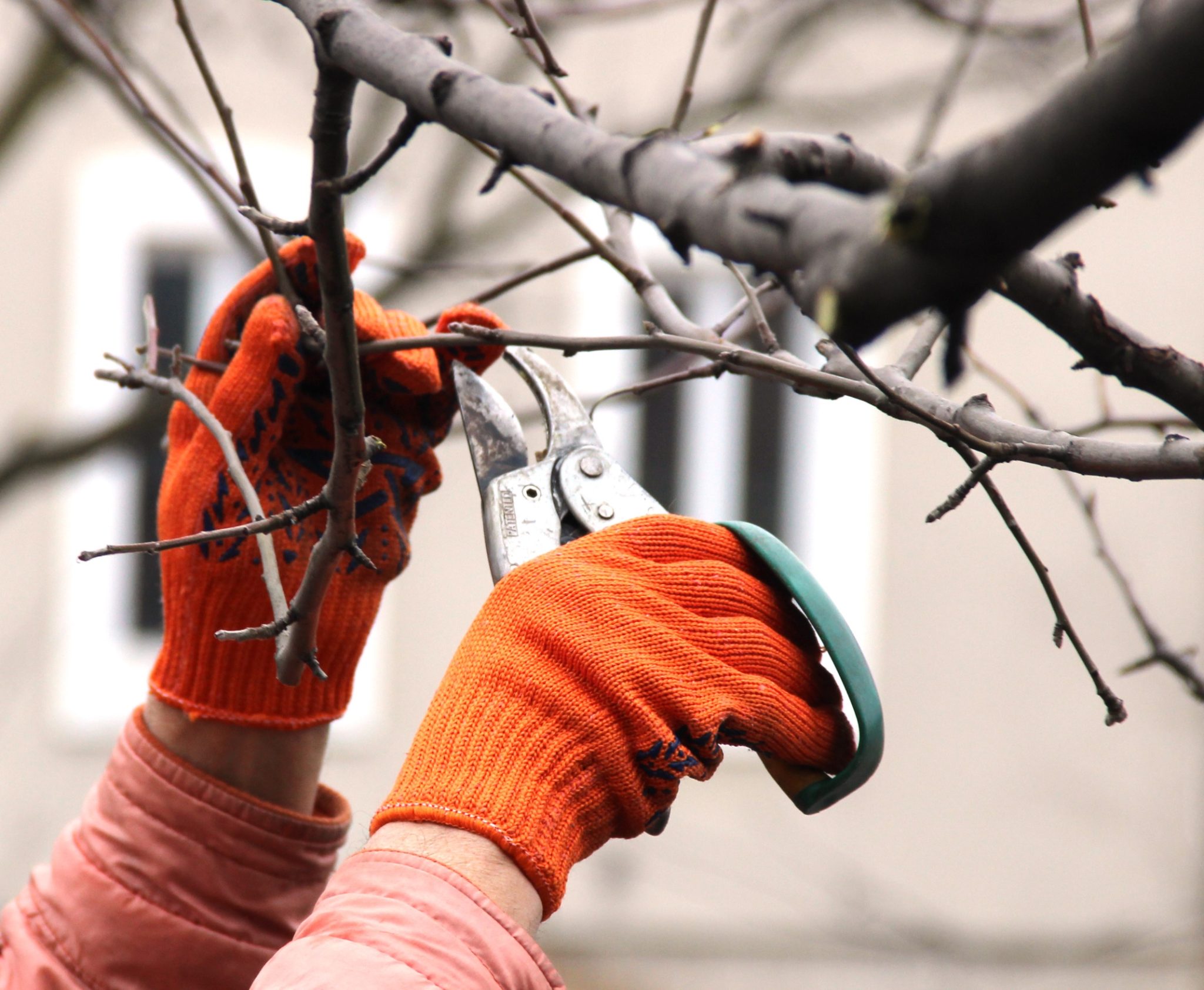 Pruning is the removal of different parts of a plant – it could be a branch, flower, or stem. In most cases, trees and shrubs are pruned to improve the aesthetics of the landscape they're in by shaping and styling them to your taste. However, there are other benefits of pruning your plant including:
Consider pruning when you want to remove the dead parts of the trees or parts that have diseases. Should you leave these parts of the plant unpruned, you risk the disease spreading to the entire plant or even rotting.
Pruning helps to promote the development of new foliage on your plant. It also encourages the growth of flowers and fruits on your plant. Therefore, if your plant hasn't been growing, it may be time to make some measured cuts.
Since you can promote your plant's growth by pruning, it gives you the upper hand to control the growth and structure of your plant as well.
As seen from the benefits above, pruning is an important skill to have for one wrong move and you may negatively affect your trees and shrubs. But that doesn't mean you can't learn how to prune your tree correctly. It's, in fact, a skill that you can easily learn and master.
Luckily, this post has put together a comprehensive guide for pruning trees and shrubs. Keep reading to learn more all about trees and shrubs and how to properly prune them.
How To Prune Trees And Shrubs
The number one rule of pruning any plant is that less is more. That means that you'd rather make smaller calculated cuts rather than bigger ones. This is because adding another cut whenever necessary is much easier than reattaching a wrongfully pruned branch, stem, or flower. Therefore, before pruning any part of a tree or shrub, ensure it indeed requires pruning and to what extent it should be carried out.
How your prune your tree and shrubs and any other plant for that matter depends on why you're doing the pruning in the first place.
Why You're Pruning Your Trees And Shrubs
Here's how you can prune a tree or shrub based on the purpose that you've got in mind:
Pruning To Improve Aesthetics Of The Tree Or Shrub
If you want to prune your tree or shrub to improve your property's landscape or their appearance, here are a few things to keep in mind:
First, pruning trees or shrubs to improve their appearance focuses on controlling the tree's size and shape. Thus, when pruning, keep in mind what size and shape of tree you want to achieve. Yet experts advise that you avoid pruning the tree or shrub in a very tight geometrical form; when trees are over-shaped, they tend to lose their natural aesthetics.
Second, keeping the evergreen trees and shrubs dense would be best. This also promotes a good-looking landscape.
Pruning To Promote The Plant's Health
When pruning with the plant's health in mind, use the following guidelines:
Focus on removing branches that have been infested by insects and those that are diseased. Branches that are dying, dead, or have severe mechanical damage should be pruned as well.
While pruning the parts mentioned above, look for other plant parts that make contact with the former. These parts are also probably infected with disease, infestation, or rot. Therefore, it'd be best if you removed them to avoid and control the spread of the damage to other healthier parts of the tree.
Avoid leaving stubs. Stubs are parts of broken, dead, or damaged trees that are left behind. When you leave stubs, they begin to decay; and in due time stubs cause the entire tree to decay too or die.
Avoid tree topping or overly reducing parts of the plants that you're pruning. As mentioned before when it comes to pruning, less is more.
Prune trees and shrubs in a way that opens up the canopy to light and air. This will encourage the growth of foliage and decrease the chances of the tree being reinfected with diseases and pests.
When pruning to promote the tree's or shrubs' health, it would be best if you targeted water sprouts and suckers. These plants steal water and nutrients meant for the plant, causing the tree's health to deteriorate. Water sprouts also weaken wooden plants like trees and shrubs.
Pruning To Protect Properties
The safety of people and properties is also a good reason to prune your tree. This is because dead trees or trees with disease and mechanical damage, can break and fall at anytime. When they fall, they could easily damage people's property or, worse, fall on them. That's why you should prune such parts of a tree or shrub.
When pruning trees and shrubs for safety, consider the following:
If you live in places that experience hurricanes, it's best to prune the trees before the rainy season kicks in. This reduces the weight of the tree and its chances of it falling in case of a storm.
Prune trees that are too close to the electrical line, safety lights, or trees that obscure your line of vision.
You're advised as well to prune tree branches that appear weak or narrowed and hang over your house, sidewalks, or parking lot. Should such branches fall, they'll cause damage to your property or injure someone.
How To Prune Trees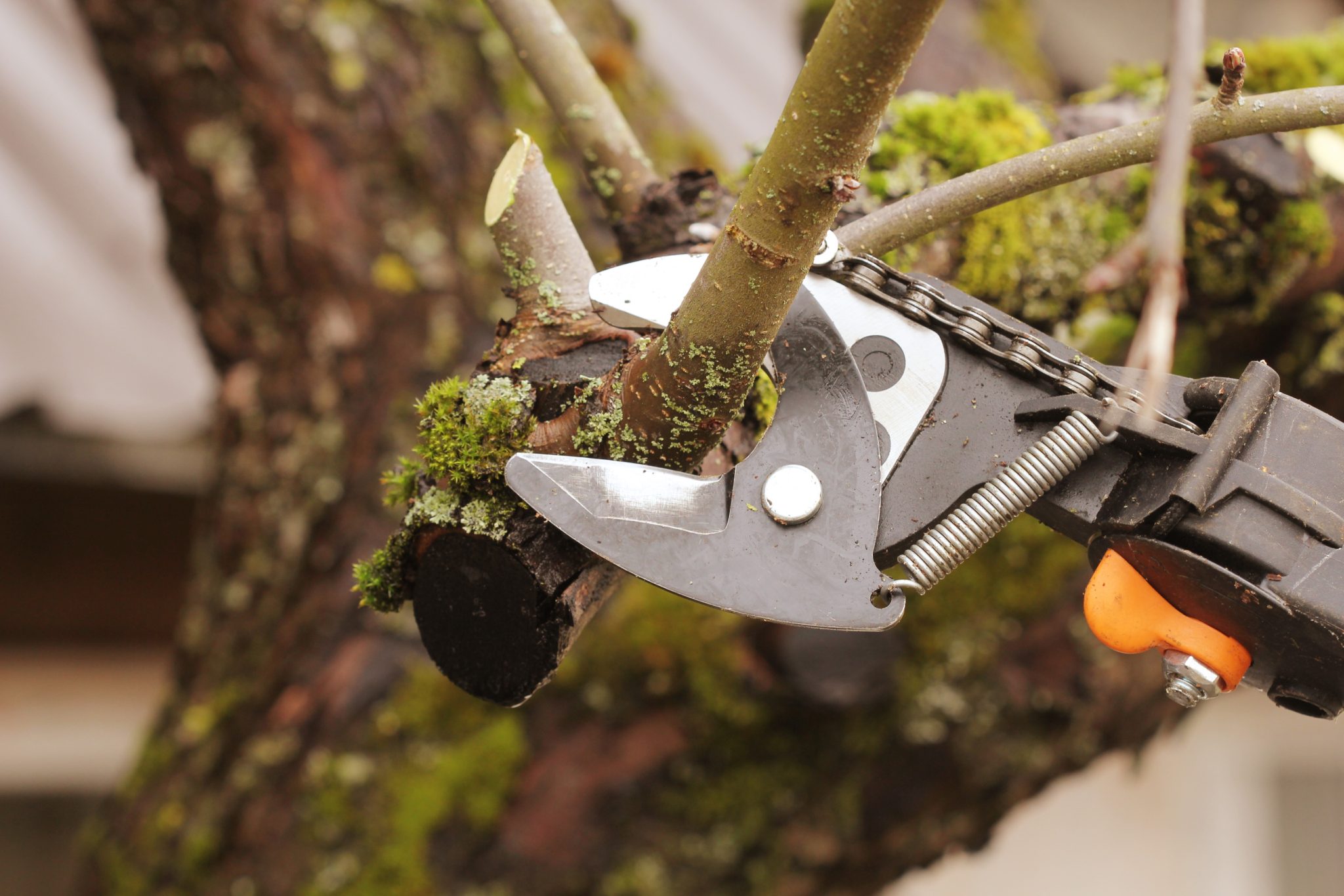 Now that you know the general guideline of pruning plants according to the purpose, here's a guide on how to specifically prune a tree:
When pruning side branches of a tree, cut them in such a way that they're back to the main branch or tree. This will help you avoid leaving stubs that may deter the tree's healing.
It'd be best to use a hand pruner or a pruning saw when pruning a small branch. Cut the small branch towards the intersecting branches or an outward-facing bud.
After making your cuts, don't cover or paint a tree. While it's commonly believed that covering up the cuts on a tree speeds up healing, it actually doesn't – it may even promote further decay.
When pruning branches or parts of a tree that are over one and a half inches, you need to make a 3-cut pruning because it's ideal for thick trees. Also, to cut a branch back to the tree's trunk, you need to perform a 3-cut. That is also the way to avoid leaving behind a stub. The first two cuts are for shading the tree's weight, while the third and final cut provides the tree with a callus that promotes growth.
How To Perform 3-cut Pruning
The 3-cut pruning method is relatively easy to carry out. If you're weary that you can't perform it, you may ask for professional help – just be aware of the expense that comes with their services.
If you're fairly confident of your pruning skills, indicated below are the steps you need to undertake when performing this type of pruning cut:
The first cut is made on the underside of the branch. When making the cut move at least 9-18 inches away from the tree trunk towards the underneath – the best place to put your first cut. However, the cut shouldn't exceed halfway through the branch.
The second cut should be placed on the top side of the branch. It should also be 3-inches away from the first cut as you move towards the branch's end. Cut the branch until it falls off.
The last and final cut is placed to the outside of the collar. Hence, the first thing you want to do is find the collar. The collar is the stem tissue found on the base of the branch. The tree's bark is usually rougher towards this part of the tree; sometimes, the collar has a slight swelling.
Once you locate the collar, place the third cut at a 45-degree angle so that the base of the tree branch is removed. This helps to avoid leaving a stump.
How To Prune A Shrub
Hand pruners or loopers are the best tools for pruning a shrub. Here are guidelines on pruning a shrub in your home:
When pruning thick and large branches, it's recommended that you cut back where a small branch is emerging.
Always cut back to the bud facing outwards or away from the tree trunk. This will help direct the new growth to grow outwards and not inwards.
Place your cut at an angle that slants down away from the bud. This helps to discourage water from the cut collecting and trunk towards the bud. Should the water reach the bud, it could cause rotting.
Leave at least an inch between the bud and your cut when placing your cut.
Tools To Use When Pruning A Tree Or Shrub
You could know how to prune but without the right tools, you may make fatal mistakes. While many tools can be used to prune your tree or shrub, you only need the best to make the right cut. Here are the tools you need.
These are arguably the most common tools used for pruning. There are two types of hand pruners: anvil and bypass pruners. You can tell them apart since anvil pruners have a single blade while bypass pruners, like the name suggests, have overlapping blades.
Experts recommend that you use bypass pruners since anvil pruners tend to crush the stem rather than leaving a clean cut. This leaves behind cuts that expose the tree or shrub to infections of pests and diseases.
Loopers are used for cutting thicker parts of a tree such as branches exceeding a quarter inch in diameter. They have long handles that give you more leverage to cut through thicker roots, stems, or branches.
A pruning saw will save the day when the hand pruners and loopers fail. It's used to cut into thicker parts of a tree or shrub while leaving clean cuts. If you want to cut a branch that's high up, consider buying a pruning saw that is connected to a pole.
You can use head trimmers as tools to shape evergreen shrubs.
Summary
Pruning a plant is a crucial skill one can possess. This is because any slight mistake could do more damage to your trees or shrubs. Yet that doesn't mean that you can't learn. Fortunately, there are many resources on the internet to guide you through pruning your tree – you can start with this post for your reference.