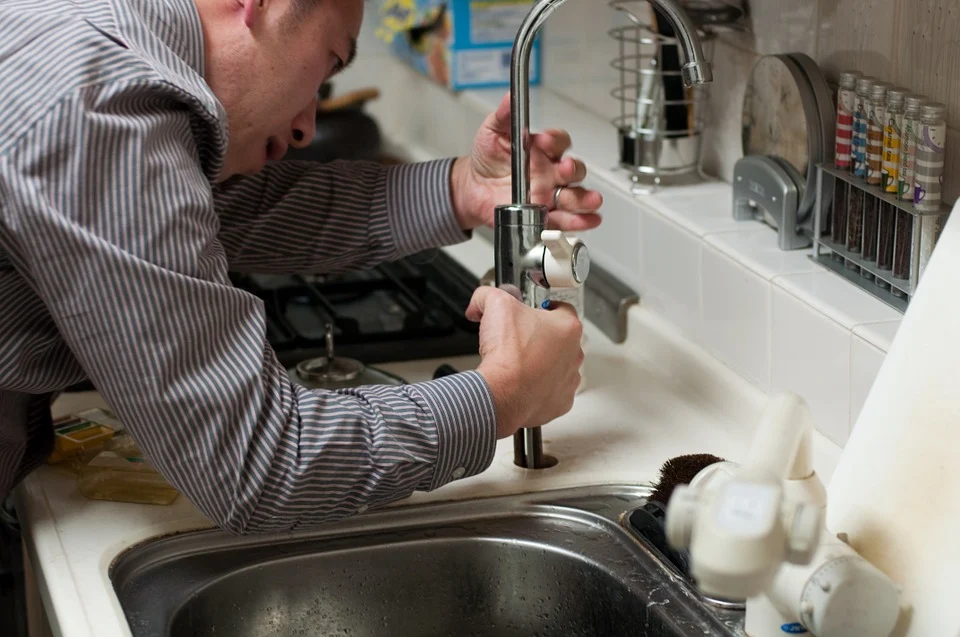 Homeowners frequently face plumbing issues and wonder if there's a way to preempt the problems. Well, there is one surest way to combat the plumbing woes. And that's regular inspection and maintenance. You find a problem and you nip it in the bud!
But of course, in order to assess your home's plumbing condition you need to know what signs to look out for and which areas to check.
No clue where to start?
Not a problem! Let's guide you through the whole plumbing inspection basics.
Weekly inspections
Some plumbing issues happen more often than others. It's best to get into a habit of routinely checking your home's plumbing for these common problems. Here are a few things you should keep a close eye on.
Faucets inspection: Check the faucets and showerheads in your home at least once a week (especially the ones in the guest bathroom or kids' room). Look out for signs of leaking, low pressure and any odd noises. Don't forget to check the hoses attached to your appliances for leaks as well.
Drainage checks: If you notice slow drainage or foul odors from the drains, it most likely indicates clogged drains. Usually you can take care of smelly and slow draining pipes by using a homemade cleaner. If the problem persists you should get your home pipelines inspected from a licensed plumber.
Toilet tank checks: Next time you use the toilet pay attention for any signs of toilet tank leaks, or slow to flush. If you find that the toilet is shifting at the bottom, you would need to apply sealant to prevent leakage.
Monthly inspections
You can take the liberty of inspecting the plumbing once a month or few months for issues that are not expected to occur more frequently.
Corroded Pipes: Your house may have some pipelines exposed to the vagaries of nature. These pipes may be susceptible to corrosion and damage. Outdoor pipes may even burst during extreme low temperatures. Always make sure that the pipes are insulated during winters and the insulation is dry and intact.
Water Heater: Ignoring water heater maintenance can seriously affect its optimum functional life. You should periodically empty the water heater storage tank and clean up any deposits and debris lurking inside. Also check that water pressure is well maintained and there are no leaks in the pipes and connections to the heater.
Water Meter: Faulty water meters can prove to be incredibly costly. You can self-check the water meter for leaks and faults.
Emergency Shut-off Valve: Your home's plumbing has several emergency shut-off valves. You'll find shut-off valves beneath the kitchen and bathroom sink. The shut-off valves perform the important function of preventing water damage in case of pipe bursts and major leaks. It's important to test that the valves are functional.
Annual inspections
Finally there are some plumbing inspections that you can take up once a year. But don't take these inspections lightly.
Septic Tank: Although a thorough inspection of the septic tank is best entrusted to a professional plumber, you can conduct a cursory self-inspection periodically too. For inspecting the septic tank, you'll need to flush the toilets and run the faucets for a few minutes. With this increased flow in the septic tank system, you'll be able to notice leaks and damages.
Sump Pump: The sump pump needs to be in good working condition to protect your home from flooding. Essentially, you need to clean the pump and the pit and check that the valve is properly working. If there is an alarm system fitted in your sump pump, make sure that it's functioning well too.