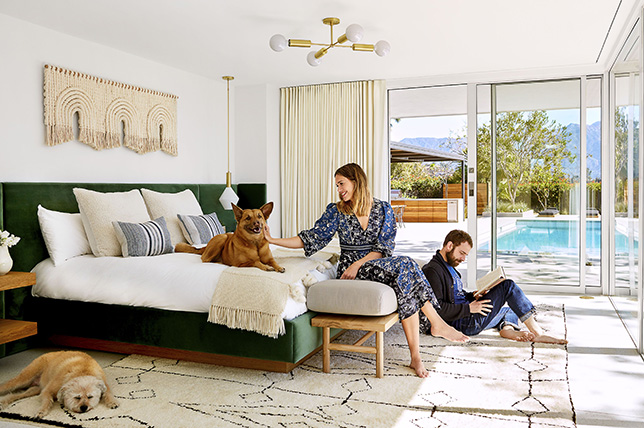 Are you wanting your home interior to exude comfort? Luxury? Sophistication? It can be hard to achieve this without having an interior design expert to help you. Luckily, I'm here to help.
If you're wanting to update your home but don't want to spend a lot of money, there are a number of things you can do to achieve a refreshing and lavish look. Alternatively if you're interested in moving somewhere else you should check out a home affordability calculator.
Add Statement Light Fixtures
What has been seen as sophisticated and lavish for many years now? Chandeliers and extravagant light fixtures. Purchasing a statement light fixture is a worthwhile investment, it creates a focal point in your chosen room, whether that be the living or dining room, and helps to elevate the space around it.
Some may use the term, the bigger the better, but you won't want the light fixture to take over the whole space. Get one that complements the size of the room and the style.
Use Decorative Mirrors
Mirrors are another great way to make your home look expensive for an inexpensive price. By adding more mirrors to your space it reflects light and gives an illusion of a bigger space. Two things that you will find all celebrity homes have in common, a lot of natural light and large spaces.
Adding a decorative mirror instantly changes the look of any room. You can choose to hang them on the wall or use large, standing mirrors.
Get Rid Of The Clutter
Mess is never chic, by caring or donating some unwanted items, you may find you feel a lot better about your space. By understanding the difference between a styled and cluttered bookshelf, you can easily transform your space.
Use the interior designers rule of 3. Odd numbers are described to be more visually appealing compared to even numbers.
Most professionally decorated spaces emphasise the importance of surface styling. Once you've narrowed down your favourite accessories, you can decide how it is best to arrange and place them.
Shop Around For Variations of Designer Furniture
A lot of celebrities will have designer, high-end furniture, with a very expensive price tag a lot of people are unable to justify spending this much on a piece of furniture. If you know where to look, you can find variations of design classics that will give you that expensive look for less.
Shopping around can pay off, when you can save one thousand pounds on a Vitra Coffee Table look alike.
Mix Your Textures & Colours
Matching your sofa, armchair, footstool, throw pillows and drapes in the same fabric and texture will make your space look flat. A simple way to update this look is to add some throw pillows of various textures, patterns and colours. This will give your interior the variation to uplift its look.
Hang Your Drapes High
Many luxurious and expensive homes boast high ceilings and long windows, flooding the room with natural light. You can fool your eyes by hanging your drapery high and close to the ceiling as possible, giving an appearance of higher ceilings.
With these six simple steps, you can transform your home to a luxurious yet inexpensive project.