Having a personal space where you can go to unwind and enjoy the simple pleasures of fresh air, listening to the birds and reconnecting with nature (and yourself) is more important now than ever.
Whether you have a huge patio or tiny balcony, there are simple and inexpensive ways to use decorative patio accessories to beautify your outdoor living space and create your own private sanctuary. Setting up a personal oasis in your backyard is a wonderful way to remind yourself that self care is a necessity.
Here are a few simple tips on using garden decorative items to create a space where you can escape (even if it's only for a few minutes a day):
Use plants to create a tropical paradise right outside your door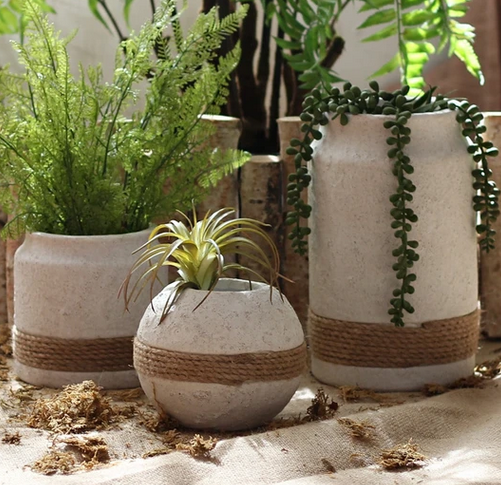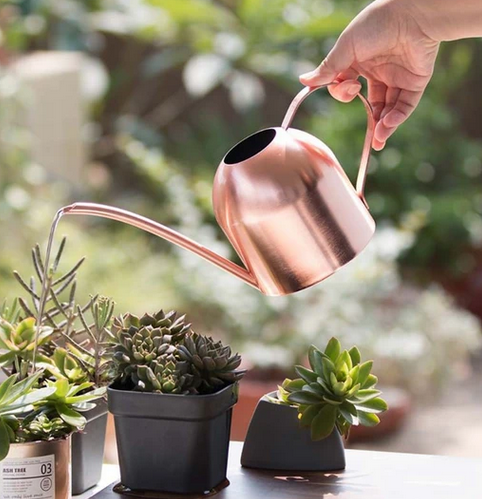 Being outdoors in a natural setting can have a positive impact on your health and well being. A green environment is serene and calming—ideal for taking your mind off of the stresses of the day. The ideal place to create an oasis is in a garden or beneath a tree. If your outdoor space is small or you have a balcony instead of a patio, you can use potted plants and hanging baskets to make your outdoor retreat welcoming. Large potted palm trees or ornamental grasses can define a seating area and create a wall of lush greenery, providing privacy as well as beauty. Every seating area benefits from having plants as a backdrop. If your balcony has an overhang, a macrame hanger or wall hangers are ideal for spider plants, ivy or a lush fern.
Don't have a green thumb? Fill decorative pots with succulents, mint or lavender. Mint and lavender are easy to grow and have the added benefit of being fresh and fragrant. Keep a decorative watering can handy on your patio table. It will add a pretty touch while reminding you that even succulents need water occasionally.
Make your space inviting with comfortable seating

What's better than escaping to the garden or patio for some peace and quiet after a busy day? Escaping to a comfortable chair with a fluffy seat cover or a beautiful cotton throw.A wicker settee, outdoor sofa, lounger or garden chair tucked into a quiet area is the perfect destination when you need some ME time. If you want to create a peaceful space where other family members can share quality one-on-one time with you, consider a bistro set or garden benches, Once you've placed a few seats in your newfound oasis, take the comfort factor up a notch with a lightweight blanket or throw. Fold it over the back of a lounge chair for early morning coffee and evening star gazing. It's also great for afternoon catnaps (if you're fortunate enough to get one!)

Pick decorative accessories with playful shapes and textures

Turn your patio into a stylish haven using pattern and color. Add decorative garden accessories such as vases, candle holders and wicker baskets to brighten things up. Choose a mix of shapes, textures and designs. Playful silhouettes and eye-catching patterns add whimsy to your surroundings. Make your space feel cheery and fun by combining textures such as ceramic, cement, acrylic, glass or resin. You can also add a natural and organic feel by incorporating wicker or bamboo baskets.

Showcase your style with patterned pillows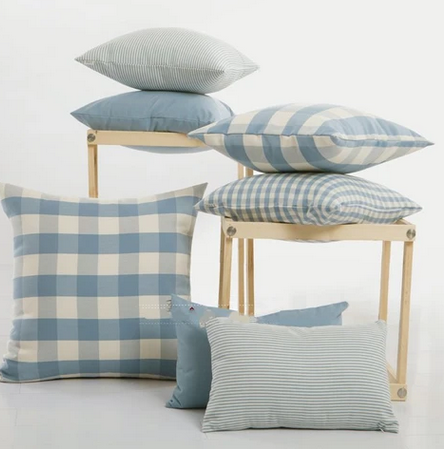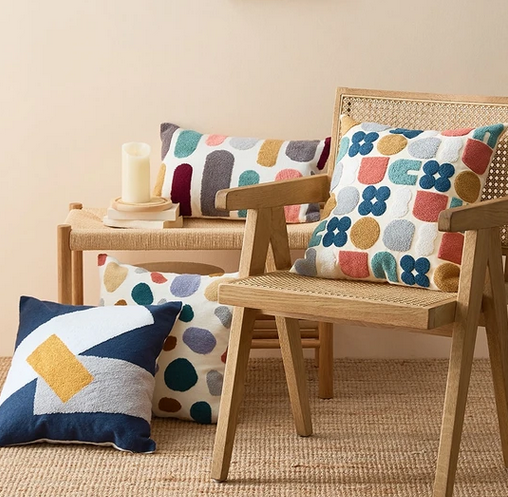 Pillows and pillow covers are a versatile and inexpensive way to amplify your style by showcasing your personality with bold florals, abstract designs or subdued checks. The beauty of using pillow covers to decorate is that you can change them up regularly for a completely new look.
Add color to lift your spirits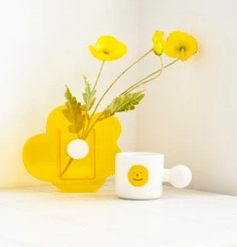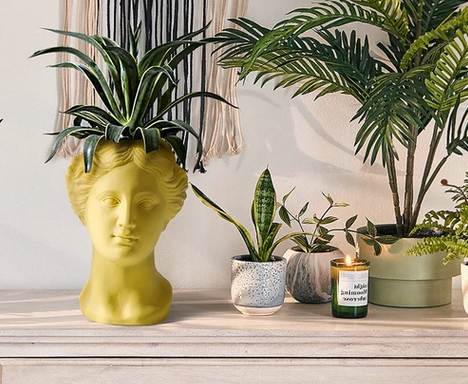 Inject a little outdoor whimsy with colorful planters and abstract objects that create a playful, sunny mood—just what you need on hectic afternoons. Bright colors like yellow, turquoise and orange will make your space feel happy and fresh. Surround yourself with colorful items that bring you joy. Your personal outdoor space should be designed around the items that make you most happy.
Slip something cozy beneath your feet

In addition to adding texture and style to your patio, an area rug can define the seating area and serves to tie décorative elements together. Carpets add color and style to your space. Choose beachy colors such as blue, aqua or coral for a carefree and casual feel or deep shades such as navy, burgundy or green to create a more elegant setting.

Create ambiance using exquisite balls of light

Move over patio lanterns, candles and fairy lights—jaw-dropping orbs are on the scene and making quite a statement. Stunning balls of light create spectacular ambiance on a patio or in the garden. Use breathtaking orbs to set the mood so that you and your partner can slip away to enjoy the evening beneath the stars once the kiddos are in bed. These gorgeous lights elevate your space in luxurious illumination. They're a patio must-have.

Pull up a side table to hold essentials
Everyone needs a sidekick. Plastic patio furniture serves its purpose, but don't you deserve a little something funky and fun that will make your space stand out? You know you do. Trendy, colorful tables that are as functional as they are fabulous are a patio necessity for holding that decorative watering can we spoke of earlier, your current read, glasses, your cell phone, laptop, cup of tea or glass of wine. The perfect side table serves as a work of art while holding a prized orchid, candles or other decorative accessories.
Serve up snacks and beverages in style

It's only fitting that once you have the perfect side table, you'll need something to hold your snacks! Colorful snack trays are pretty and practical. They make it easy to transport items to and from the patio while acting as a stylish catch-all for bits and bites and coffee spoons.Gorgeous pitchers and glasses make entertaining a breeze, even if you're simply serving iced tea to a younger family member. At the end of the day, just pick up your entire tray, and your patio is as neat and tidy when you head indoors as it was when you arrived.
Ready to transform your patio into a personal paradise? There are so many fabulous planters, vases and garden accessories that can help you get started. You'll also want to check out these modern watering cans that will change the way you care for your plants.
Everyone deserves some time to sit, relax, reflect and re-energize. Make yourself a priority by creating an environment that's conducive to relaxation of the body and mind. You'll have a renewed sense of determination to face whatever the rest of your day has in store.